How to Watch the 2023 World Athletics Championships, Plus Meet Team USA
Here's the latest on how to stream the 2023 World Athletics Championships from Budapest, plus meet the roster of athletes representing Team USA
Heading out the door? Read this article on the new Outside+ app available now on iOS devices for members! Download the app.
The 19th World Athletics Championships, set for August 19-27, will be held in Budapest, Hungary at the new National Athletics Centre on the bank of the Danube River. The event has already built quite a buzz overseas, as this will be the first time an outdoor World Athletics Championships has been held in central Europe. 
You can watch the 2023 World Athletics Championships live on Peacock TV, CNBC, NBC, and the USA Network. For live updates on the championships schedule, click here.
Last year, the World Athletics Championships Oregon 22, held at Eugene's Hayward Field from July 15-24, could be watched on NBC Universal/NBC and streamed on Peacock, YouTube, and some Facebook channels. The 2022 event was the most watched World Track & Field Championships since 1988, with 18.7 million viewers over the course of 10 days.  
Outside of the U.S. however, the Championships can be followed and watched through BBC and through Warner Bros. Discovery, which agreed to a deal with the World Athletics rights-holders to broadcast this year's event in more than 45 European countries on its platform Discovery+ and its channels Eurosport 1. Eurosport 2, and the Eurosport App. 
 Next week we'll be kicking off World Champs Week with a full women's Team USA debrief on Women's Running, along with a roster of interviews with some of the best athletes on their way to Budapest.
In the meantime, the U.S. team has been officially announced and we're eager to get to know our champions.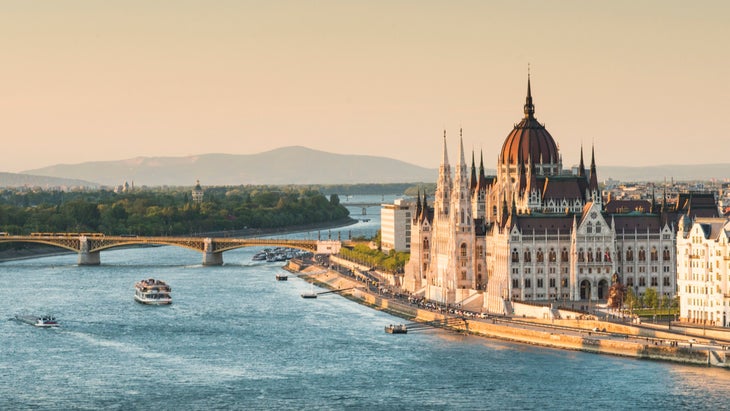 Meet Team USA Going to Budapest 
Team USA will include an impressive ten world champions returning to the World Athletics Championships in 2023. 
The total team roster of the 139 athletes is: 
Women
100m:

Brittany Brown, Tamari Davis, Sha'Carri Richardson

2oom:

Sha'Carri Richardson, Gabby Thomas, Kayla White

400m:

Talitha Diggs, Sydney McLaughlin-Levrone, Britton Wilson

800m:

Nia Akins, Kaela Edwards, Athing Mu, Raevyn Rogers

1500m:

Nikki Hiltz, Sinclaire Johnson, Cory McGee

5000m:

Elise Cranny, Alicia Monson, Natosha Rogers

10,000m:

Elise Cranny, Alicia Monson, Natosha Rogers

Marathon:

Keira D'Amato, Lindsay Flanagan, Susanna Sullivan

3000m steeplechase:

Emma Coburn, Krissy Gear, Courtney Wayment

110m hurdles:

Nia Ali, Keni Harrison, Masai Russell

400m hurdles:

Anna Cockrell, Shamier Little, Dalilah Muhammad

Heptathlon

:

Taliyah Brooks, Anna Hall, Chari Hawkins

High jump:

Vashti Cunningham

Pole vault:

Hana Moll, Katie Moon, Sandi Morris, Bridget Williams

Long jump:

Quanesha Burks, Tara Davis-Woodhall, Jasmine Moore

Triple jump:

Tori Franklin, Jasmine Moore, Keturah Orji

Shot put:

Adelaide Aquilla, Jalani Davis, Chase Ealey, Maggie Ewen

Discus:

Valarie Allman, Elena Bruckner, Veronica Fraley, Lagi Tausaga-Collins

Hammer:

Brooke Andersen, Janee' Kassanavoid, DeAnna Price, Jillian Shippee

Javelin:

Ariana Ince, Maggie Malone

35km race walk:

Stephanie Casey, Miranda Melville, Maria Michta-Coffey



4x100m:

Tamara Clark, Melissa Jefferson, Twanisha Terry (plus athletes named in individual sprints)

4x400m:

Makenzie Dunmore, Rosey Effiong, Quanera Hayes, Alexis Holmes, Lynna Irby-Jackson (plus athletes named in individual sprints)
RELATED: 10 Stunning Performances from the U.S. Track and Field Championships
Men
100m: Cravont Charleston, Christian Coleman, Fred Kerley, Noah Lyles

200m: Kenny Bednarek, Erriyon Knighton, Courtney Lindsey, Noah Lyles

400m: Bryce Deadmon, Quincy Hall, Michael Norman, Vernon Norwood

800m: Isaiah Harris, Bryce Hoppel, Clayton Murphy

1500m: Cole Hocker, Yared Nuguse, Joe Waskom

5000m: Paul Chelimo, Sean McGorty, Abdihamid Nur

10,000m: Woody Kincaid, Joe Klecker, Sean McGorty

Marathon: Elkanah Kibet, Nico Montanez, Zach Panning

3000m steeplechase: Benard Keter, Kenneth Rooks, Isaac Updike

110m hurdles: Freddie Crittenden, Grant Holloway, Daniel Roberts, Cordell Tinch

400m hurdles: CJ Allen, Trevor Bassitt, Rai Benjamin

Decathlon: Kyle Garland, Harrison Williams, Zach Ziemek

High jump: JuVaughn Harrison, Shelby McEwen, Vernon Turner

Pole vault: Zach Bradford, Chris Nilsen, Zach McWhorter

Long jump: Marquis Dendy, Jarrion Lawson, Steffin McCarter

Triple jump: Chris Benard, Will Claye, Donald Scott

Shot put: Josh Awotunde, Ryan Crouser, Joe Kovacs, Payton Otterdahl

Discus: Sam Mattis, Turner Washington, Brian Williams

Hammer: Daniel Haugh, Rudy Winkler, Alex Young

Javelin: Ethan Dabbs, Ethan Dabbs, Capers Williamson

4x100m: Brandon Carnes, JT Smith, Kendal Williams (plus athletes named in individual sprints) 

4x400m: Chris Bailey, Matthew Boling, Justin Robinson, Ryan Willie (plus athletes named in individual sprints) 
Want to relive some of the best moments from the 2022 World Athletics Championships? Check out Women's Running complete coverage as your appetizer for this month's live action.