Motivation Monday – Do Life!
Heading out the door? Read this article on the new Outside+ app available now on iOS devices for members! Download the app.
So, here we are. Exactly 29 days after New Year's day. Do we even dare ask the dreaded question: how's your New Year's resolution going? For some, life has gotten in the way of working towards the goals you laid out at the start of the year. For others, though you're plugging along and making progress, maintaining motivation can be challenging.
That is where we come in (along with the help of Kara Goucher). Soon-t0-be U.S.A. olympic marathoner and new mom, Kara Goucher finds inspiration in a regular guy, named Ben Davis. Ben was an overweight 20-something year old guy, watching his life pass him by. Until one day, he decided to take charge and "Do Life." Ben started running by putting one foot in front of the other and he hasn't stopped. He documented his weight loss and running journey in a video he posted on YouTube. After watching his video at the recommendation of her husband, Kara took to her blog to encourage her followers to view the video and share the inspiration.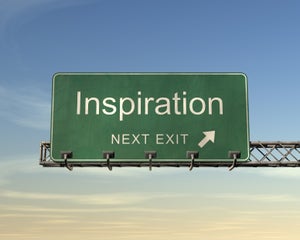 So, on this Monday, we're spreading the love and sharing Ben's video with you. Go head, take five minutes to learn about the "average Joe" (or Ben), who inspired one of the best runners in the USA. We dare you not to be motivated after watching…