How To Pack For An International Marathon
Not sure how to pack for an international runcation? We've got you covered.
Heading out the door? Read this article on the new Outside+ app available now on iOS devices for members! Download the app.
Deciding to run a marathon takes commitment, determination and the ability to stare fear directly in the eyes and say, "Not today doubts and insecurities! Listen here body, I know you're hurting but we must keep going! It's all going to be worth it!" If you think running a local marathon is tough, try doing it across the globe!
Are you traveling to run a marathon and feeling overwhelmed about what to pack? Here's my guide on how to pack for an international marathon—and the weeklong runcation that follows it—with just one backpack and one carry-on (because checking a bag is stressful! What if they lose it?!).
1. Foam Roller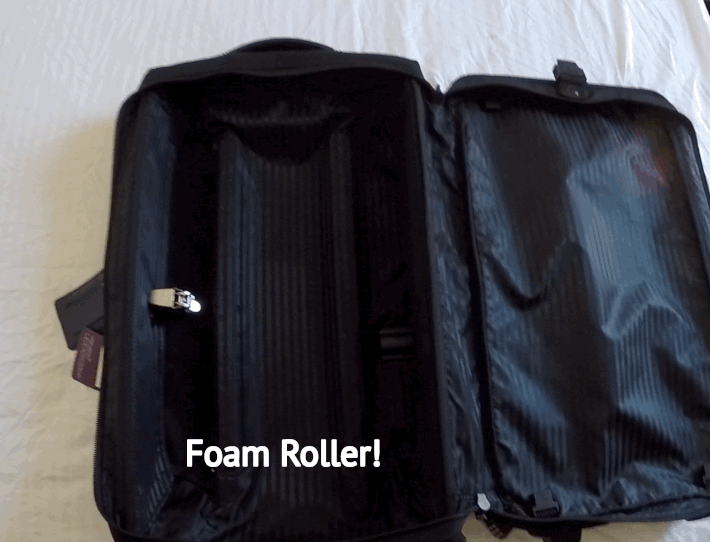 If you love your body, you will bring a foam roller. (And use it! Don't pack a foam roller and then ignore it.) Studies show that foam rolling helps with recovery!
2. Running Tights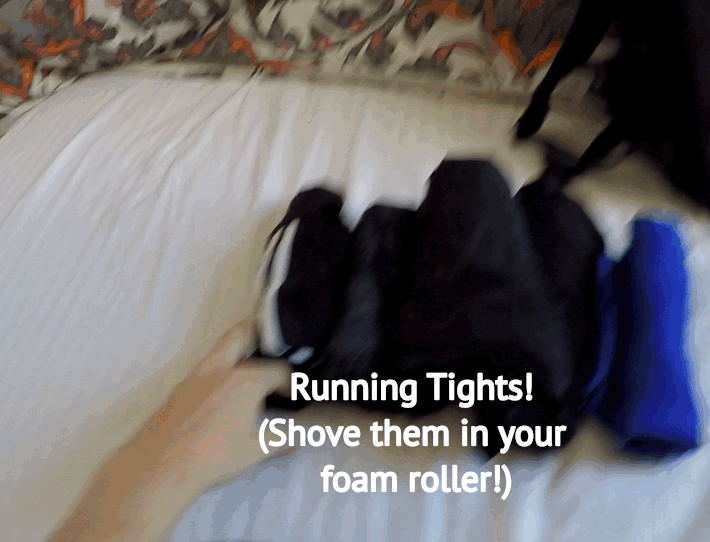 What fun is a vacation if you can't run around in yoga pants and running tights? To save room, roll those running tights up and shove them in your foam roller.
3. Running Shirts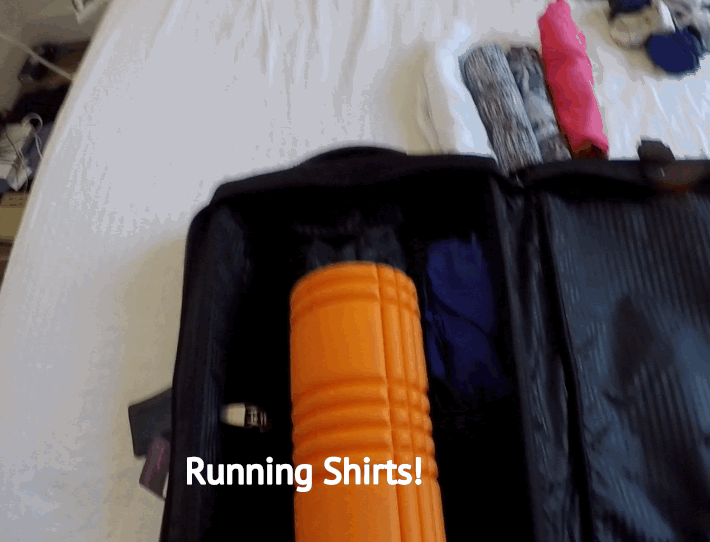 Because obviously you will be running while on runcation. Roll your shirts as well to save room.
4. Running Socks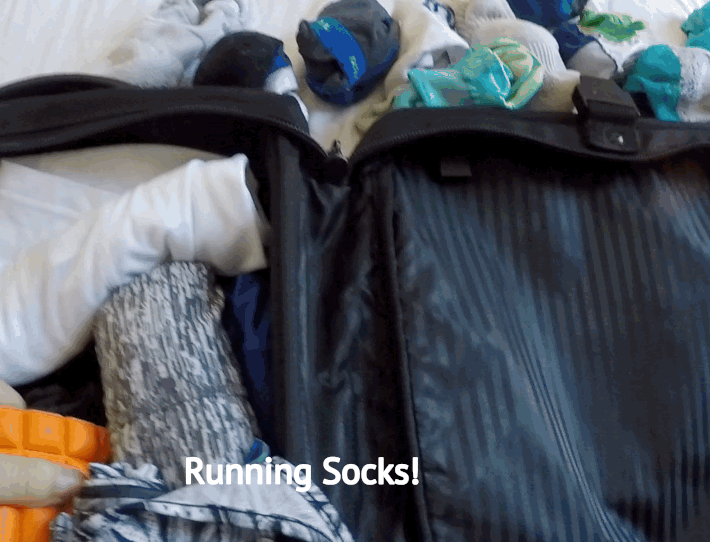 Again, because you will be running…this is a no brainer.
5. Sports Bras and Hats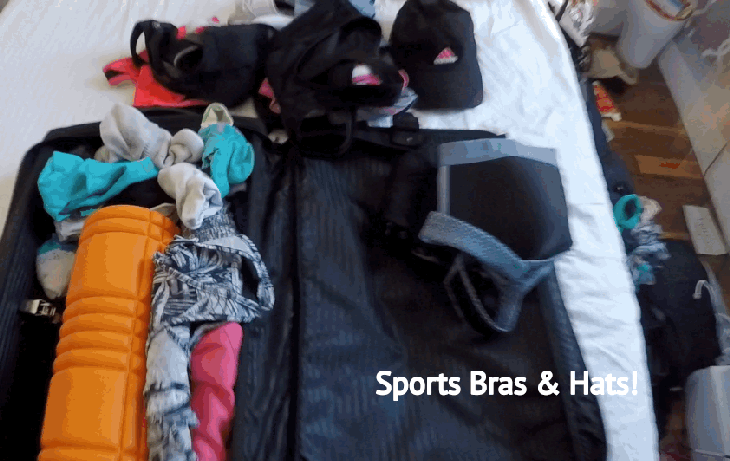 Two more necessary components for lady runners!
6. Electronic Cords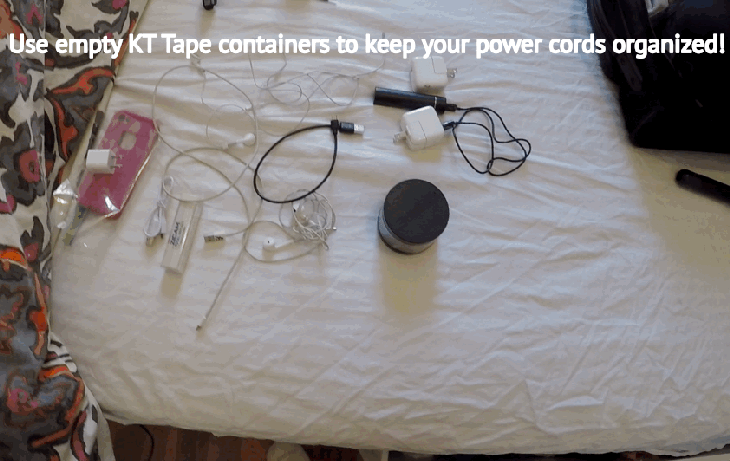 I travel with one million chords so to stay organized, I like to place them all neatly in empty KT tape containers.
7. Hair Ties, Safety Pins and Bobby Pins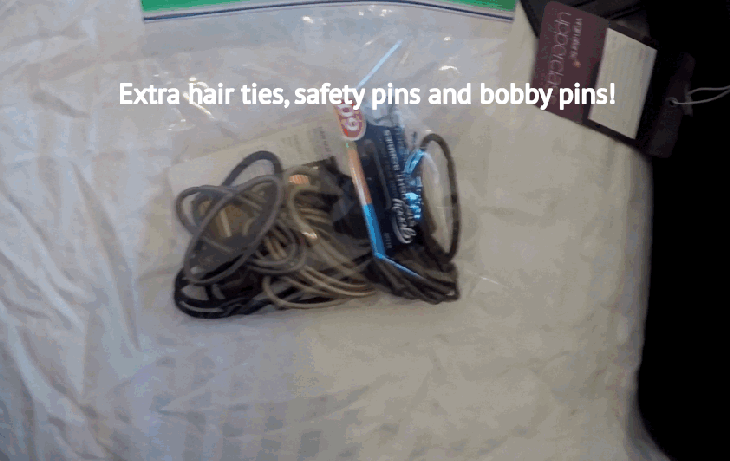 These are three things I bring extras of with me to the starting line. You'll be amazed at the amount of women you will hear go, "DOES ANYONE HAVE A HAIR TIE." Then you can go, "I DO!" And shave 30 seconds off your finish time in karma points because that's how the universe works. (I can neither confirm nor deny the accuracy of that statement).
8. A Bathing Suit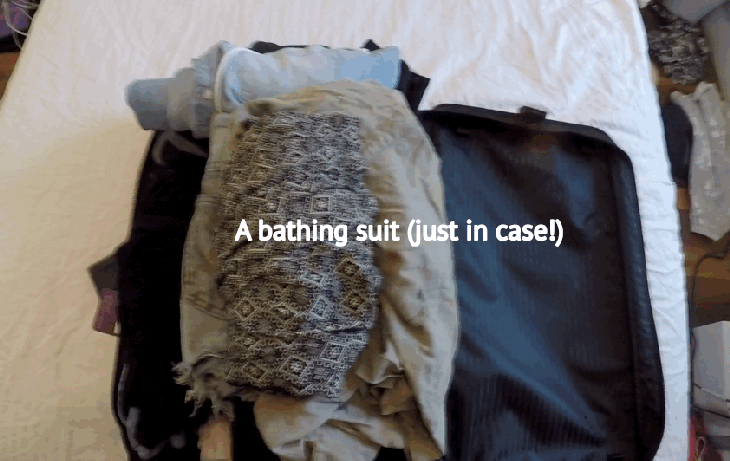 As a former Southern Californian I am a firm believer in never packing a bag without a bathing suit just in case. You'll thank me one day.
9. Your Meds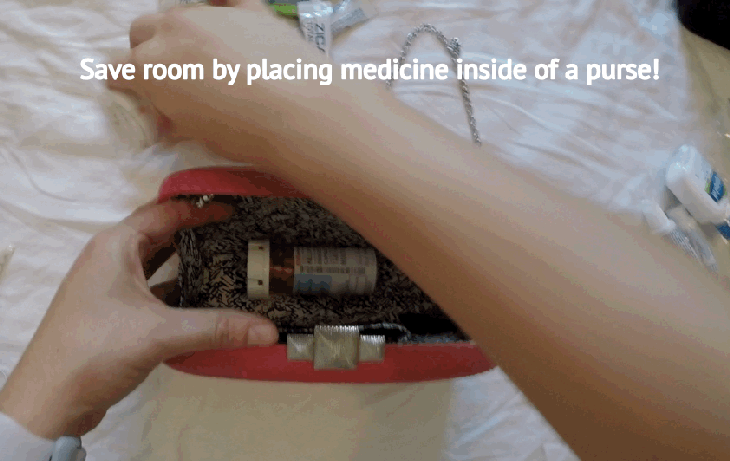 Ibuprofen, prescription medicine, melatonin, vitamins, etc. ­ I place all of my meds into a fancy clutch I like to believe I will wear on said runcation to save space. (And should the occasion present itself, I have a clutch full of meds. Everyone wants to be that person on the trip!).
10. Sensible shoes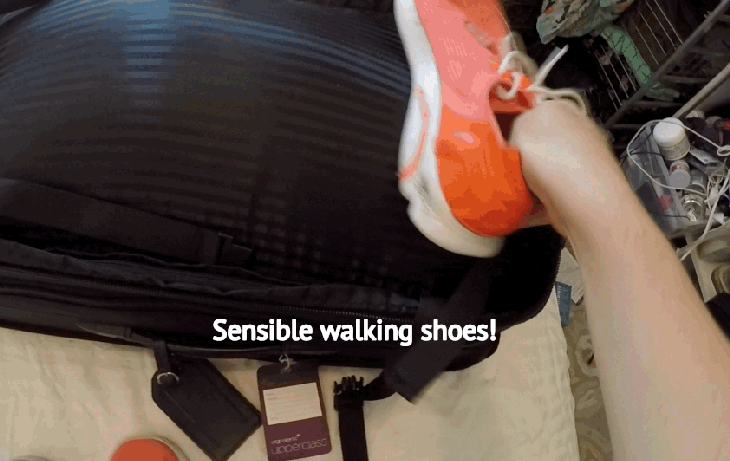 This is for both before and after the race: wear sensible shoes! Don't ruin your trip because your feet and legs aren't happy with your shoe choice.
11. A Puffy Coat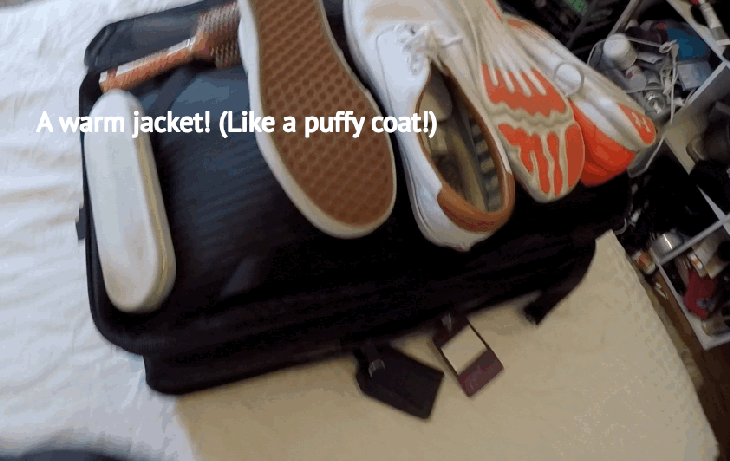 Everyone should have a puffy coat because they pack so darn well and keep you so darn warm!
12. A Talisman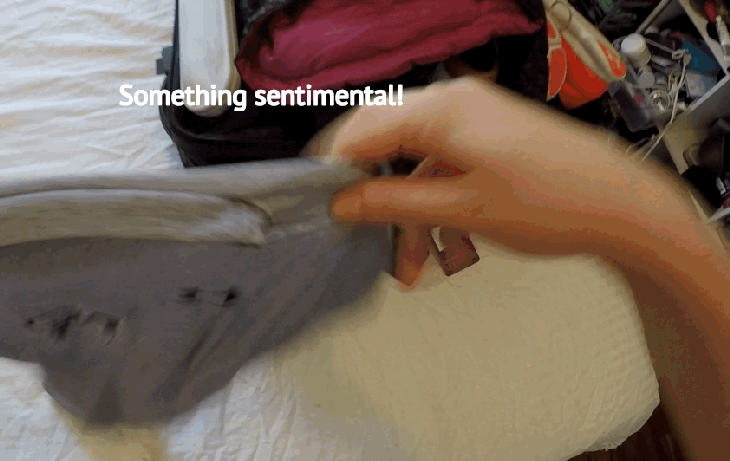 My sister Samantha asked me to bring one of my brother's old shirts with me to Berlin; he passed away and he never got to go to Europe. I call it a talisman, but bringing a small something that holds a lot of sentimental meaning with you makes these trips even more special. It's like a piece of home away from home.
13. Underwear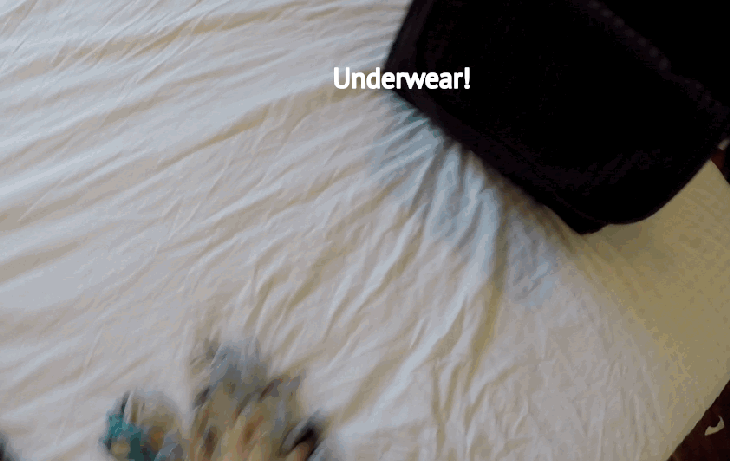 You can never have enough underwear.
14. PJ's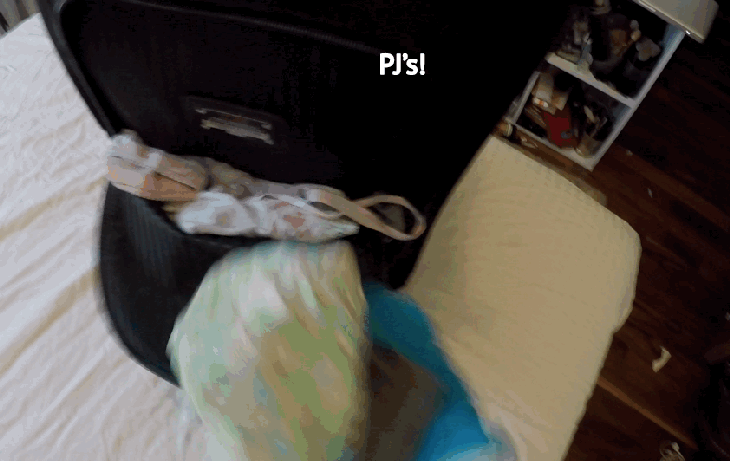 Keep them comfy! Bonus points if you can wear running shirts to bed.
15. Race Day Outfit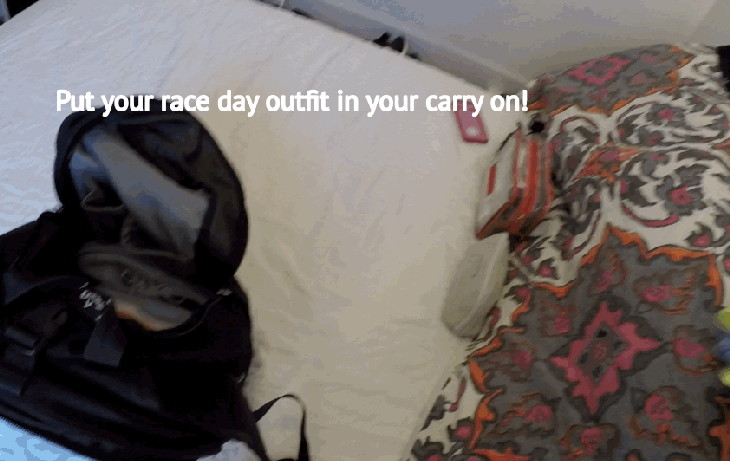 Even though I'm not checking a bag, I put my race day outfit in my backpack which never leaves my side. Only you can prevent race day disasters like lost or stolen luggage.
16. Makeup Bag & Toiletries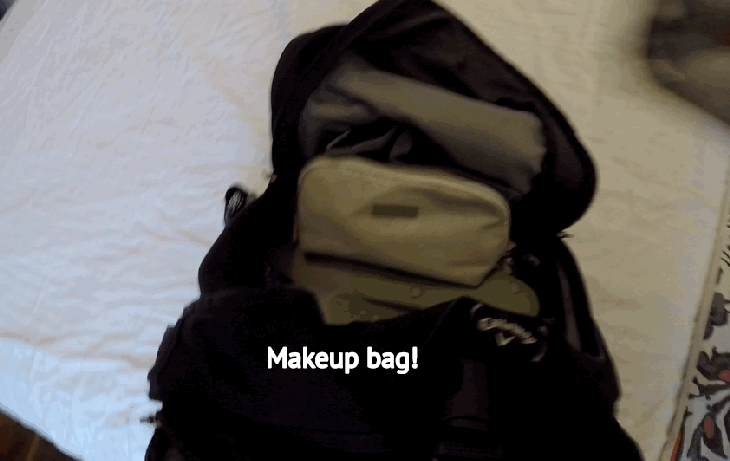 Because I can't run a marathon without my waterproof mascara or tinted sunscreen!
17. Energy gels, race day breakfast and race fuel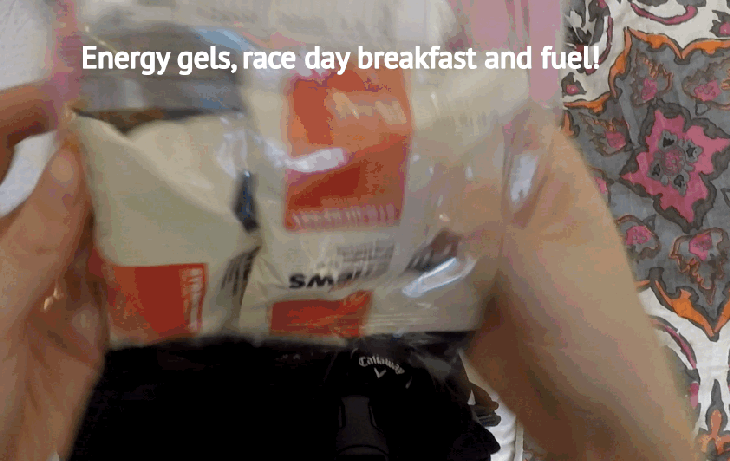 I normally wait for the expo to buy energy gels because I'm lazy, but when I travel for a race, I plan ahead. This, too, goes right in my backpack.
18. Guide Book and Power Adapter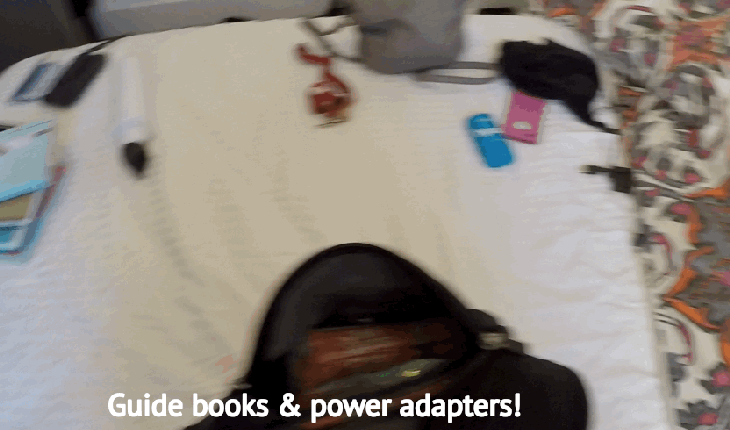 If you're traveling internationally, these two are a must!
19. Waterproof phone case and chafe cream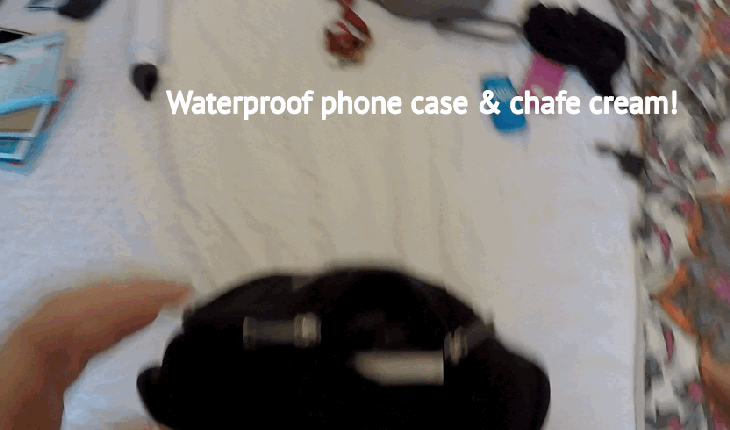 Chafe cream is the unsung hero of the marathon and I don't leave home without it. Waterproof phone cases are excellent for all runners because they are much more reliable than a plastic baggie, should it rain on race day or should you sweat like nobody's watching (which I do).
20. Reading Material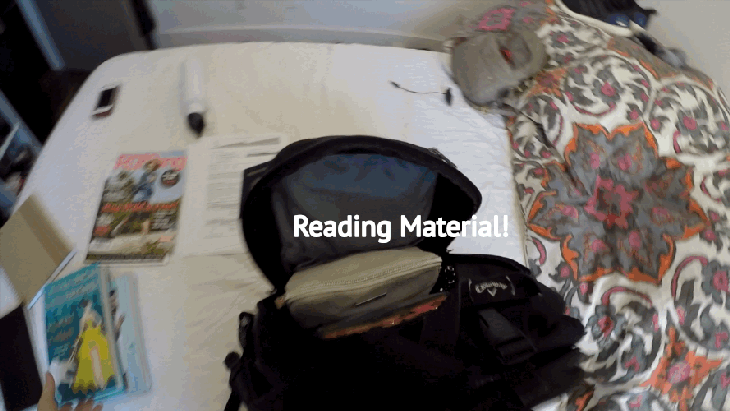 Magazines are a great way to kill time before the race begins!
21. Passport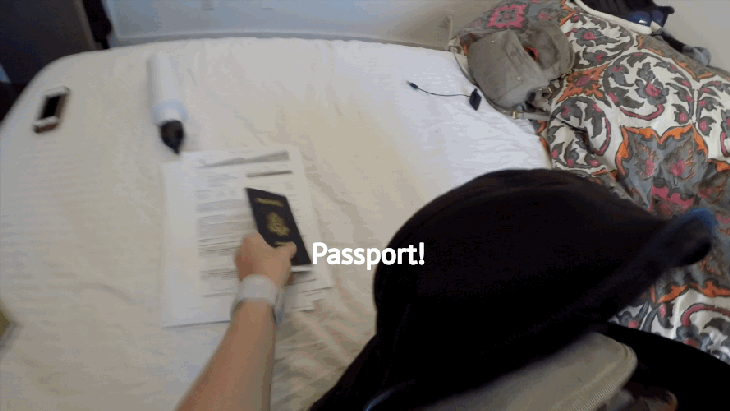 For international flights, passports are a must.
22. Watch and Watch Charger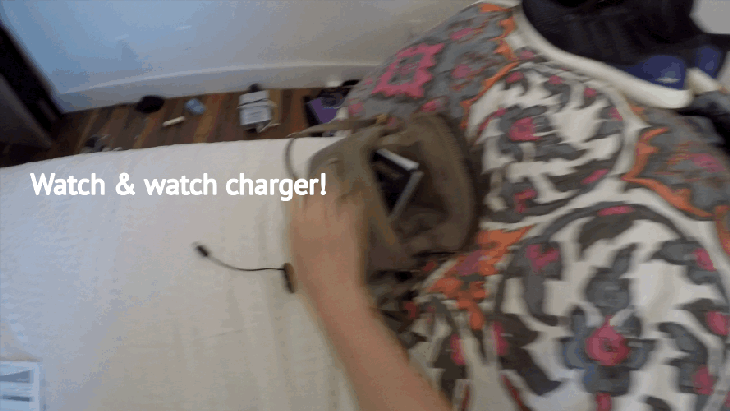 If you use a watch when you run, don't forget your watch and your watch charger!
23. Reusable Water Bottle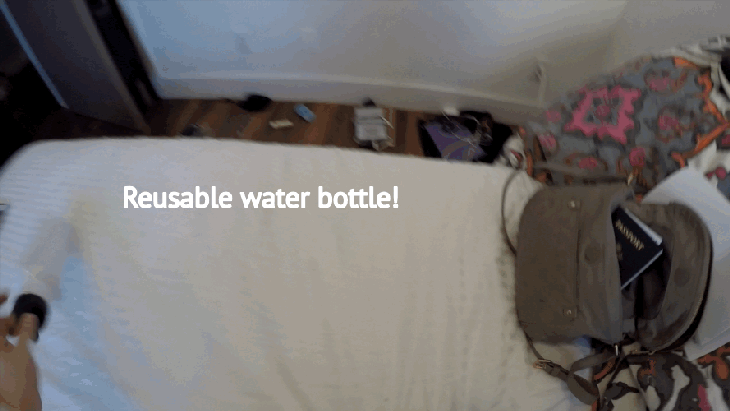 It's so easy to get dehydrated when you travel. A reusable water bottle is an excellent way to track just how much water you are (or aren't) drinking.
24. Compression socks and race day shoes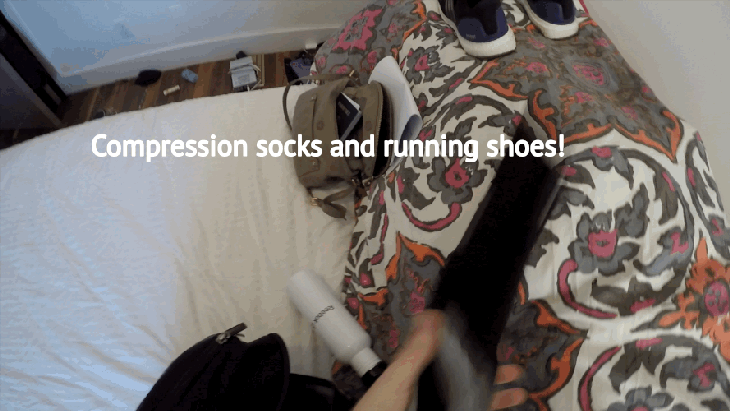 I wear both onto the plane because my race day shoes are comfortable and compression socks keep my legs feeling fresh.
25. An Old Space Blanket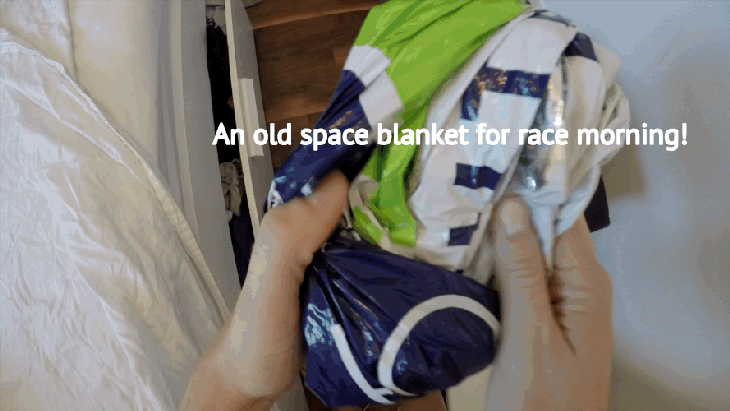 You know that space blanket they give you after you cross the finish line of a race? Save it! They are perfect to bring to stating lines abroad when you don't have room to pack throw away clothes.
26. Your belt or armband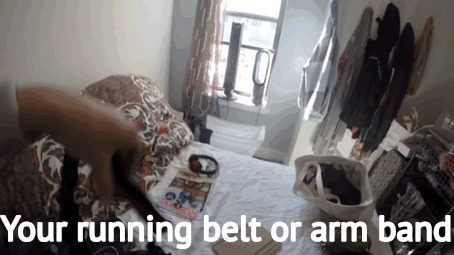 For those of us who love to have our phones on us while we run, these are crucial. Don't leave home without them!
27. Rompers and Jumpsuits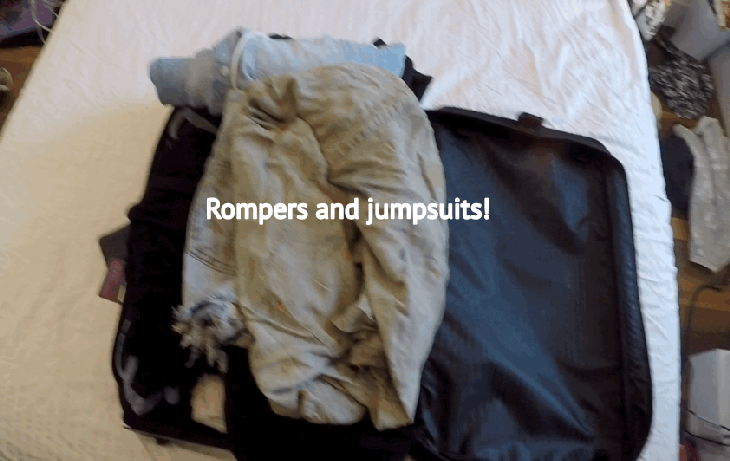 Because if you're trying to save room in your luggage, a onesie is the only way to go!
There you have it! You're good for race day and your international runcation with only a carry on and a backpack! How impressive! (And they said it couldn't be done!) Safe travels! Until next time, #RunSelfieRepeat.
More from Run, Selfie, Repeat
11 Fears You Experience While Tapering For A Marathon
10 Frustrating Realities Of Juggling A Social Life And Running A Marathon