How To Do A 5K Effort Without Actually Running
Ever wonder how other sports and activities measure up to running? Here's the breakdown.
Heading out the door? Read this article on the new Outside+ app available now on iOS devices for members! Download the app.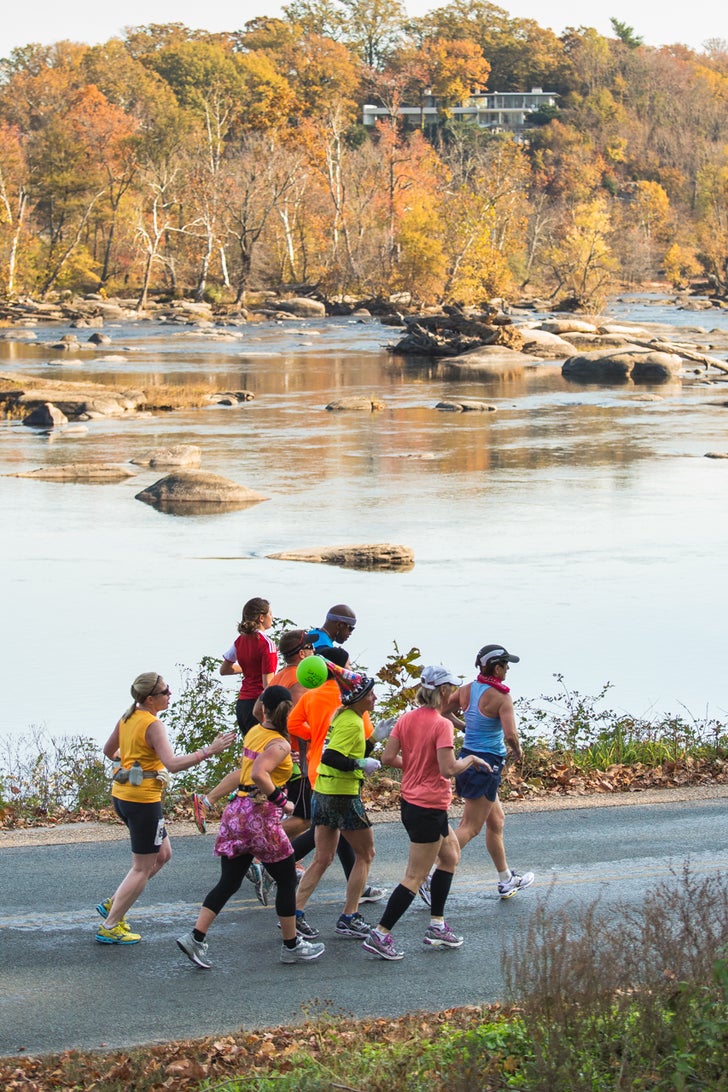 From fun runs to competitive 5Ks, you've racked up quite a collection race-day swag. However, you may not realize that your race-medal collection isn't an accurate representation of the number of 5Ks you've actually done!
First and foremost, you're a runner. But you probably partake in other activities, whether it's for cross-training purposes or just for fun. Whether you play tennis, do CrossFit, practice yoga, or more, you can squeeze in 3.1 miles of fun without even knowing it.
Roughly 2,000 steps equal a mile. So 6,500 steps is equivalent to a 5K. Everyone's steps vary, but this is just a guideline I used to find out how many hours it took me to complete a 5K while doing various activities. Here are my findings:
Tennis (singles at a moderate intensity)
Completed 6,556 steps over 2.5 hours
Calories burned: 635
Golf (without a cart)

Completed 720 steps per hole, 6,480 steps total for nine holes over 2 hours
Calories burned: 353 (using a pull cart)
Burpees
Averaged 11.5 burpees per minute (80 burpees in 7 minutes)
Three steps per burpee equals 34.5 steps per minute
2,070 steps per hour
4,140 steps over 2 hours
6,210 steps over 3 hours
6,520.5 steps over 3 hours, 9 minutes
Calories burned: 1,701 total

Indoor Spin Class
6,660 steps over 37 minutes
Calories burned: 317
Row Machine
6,572 steps over 31 minutes
Calories burned: 215
Elliptical Trainer
6,565 steps over 33 minutes
Calories burned: 305
Basketball
6,500 steps over 50 minutes
Calories burned: 403
Bowling
6,532 steps over 1 hour, 32 minutes
Calories burned: 214
Note: Calories burned and steps taken were taken with InBody Band, a personal activity tracker.