10 Things Not To Do When You're Suffering From Taper Tantrums
Having a taper tantrum is normal...just don't feed into the crazies by doing any of these 10 stupid things ahead of your race.
Heading out the door? Read this article on the new Outside+ app available now on iOS devices for members! Download the app.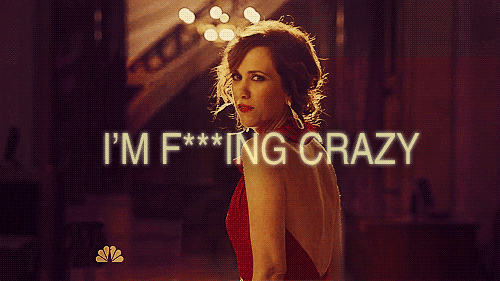 The taper tantrum is universal, no matter the sport—anything that involves a buildup of mileage and endurance and then a step back before the big day. And whether it's a 10-kilometer race or a marathon, it exists. You train for a race, you work your way up to the peak of the plan, and then…
STOP: TAPER TANTRUM TIME.
Time to pull it back and recover from the heavy mileage. Time to get some fresh legs for the race. Time to let your body recharge.
And during this taper, you may not know what to do with yourself—there is all this newfound "free time" to stress about the race. The training plan called for running a certain mileage each week, so putting the brakes on the energy and intensity that got you through your hardest training weeks can be a mental challenge.
And the food consumption levels that you have been used to eating because of intensive calorie-burning workouts? Let's just say that you still want to eat that crazy amount of food, but you're no longer exerting the same amount of energy through exercise. So you want to eat, and eat, and eat. And then you stress yourself out about what you're eating, along with stressing yourself out about the race.
That's why this period is affectionately dubbed the "Taper Crazies." Here are the 10 basic things that you should not do during this time:
Eat total crap that you wouldn't normally eat. Every day of the taper.
Feel guilty about eating said crap, weigh yourself every day, then get depressed about said weight.
Snap at well-meaning friends trying to make conversation about your race. It's not their fault that they don't know that your 5K isn't a marathon!
Try a new sport or adventurous activity with a big risk of injury. (I have only given myself a concussion TWICE, I swear!)
Buy new gels, bars and hydration to use on race day without first trying them during long training runs.
Buy new shoes to wear on race day for the first time.
Cuddle up to a sick, germ-infested child and give him or her a big kiss.
Stalk weather websites to see if the race-day forecast has changed.
Obsessively read race recaps from the previous year's race, thus stressing yourself about the hills on the course.
Change your game plan for the race based on those recaps. Over and over and over.