Why I'm Thankful My Dad Encouraged Me To Run As A Teenager
As a teenager, waking up at the crack of dawn to run before school was the worst. Here's why Eden Fried is thankful for it, now.
Heading out the door? Read this article on the new Outside+ app available now on iOS devices for members! Download the app.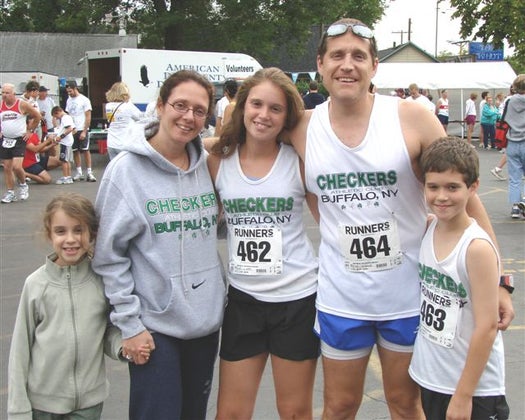 I wasn't the typical teenager. I don't recall ever feeling embarrassed by my parents in front of my friends—and I certainly never fought with them over silly things like cleaning my room or helping out with chores around the house.
However, I did let out quite a bit of angst when my father would wake me up before the crack of dawn on school days to drag me out of bed, into running clothes, and out onto the pavement of my neighborhood streets to get in a few good miles before school.
Little does my father know, I'd mutter a few choice words directed at him under my breath as I took the first few steps of those runs (though he was always far enough ahead to avoid hearing my crude language that was far too mature for my 14-year-old self). Luckily, my anger usually dissipated as the miles passed and as I ran my way closer to the finish line.
Sure enough, the morning runs slowly started to pay off. I began to enjoy the physical release of running and, on occasion, I'd even go out on a few unprompted runs alone.
I recall one day in particular when I went on a run by myself. Loop after loop (I was only permitted to run alone within my two-street neighborhood where one loop equaled one mile), I'd congratulate myself on a job well done and I'd will myself to continue running for another lap. Eventually three miles passed, then four, then five. I made it all the way to seven laps (seven miles!) and couldn't wait to tell my dad. I remember hearing the excitement in his voice when I emphatically told him of my running victory. It was the most I had ever run in my life, but it certainly wasn't the most I would ever run. That day, my father helped me sign up for my first half marathon.
A few months later, we crossed the finish line of the Niagara Falls International Half Marathon together. I finished in 2:17 and I felt absolutely victorious. The following week, I ran the Hamilton Half Marathon completely independently and finished in 2:18, while my dad ran the full. Two half marathons within seven days at 15 years old—I only now realize at 23 years old the magnitude of this accomplishment for anyone, let alone someone so young.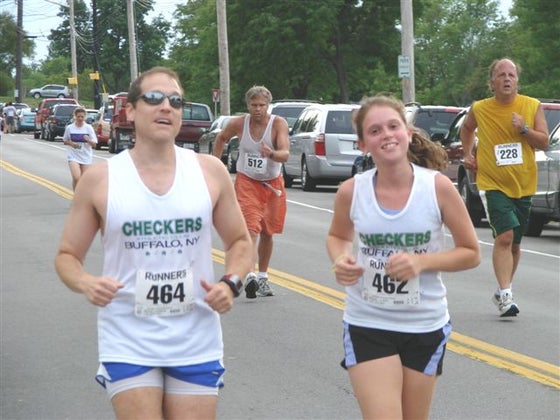 I really believe that accomplishing such a feat at such a young age not only fueled my drive to be a healthy, physically active individual, but it also instilled in me the belief that I can be successful in any pursuit, so long as I wake up everyday ready to put in the work.
It's this mindset that helped me run those two half marathons and it's this mindset that gives me the courage to confidently take risks in my life and try new things—even those "things" that seem challenging, crazy, and ridiculous like starting a blog instead of going to law school (which many people call me crazy for) and deciding right now as I write this that I'll run my first full marathon within the next year.
So, while I was bitter as a teenager for losing a few hours of sleep to running with my dad, I've thankfully grown a bit wiser with time. I recognize how fortunate I am to have had my father as such an incredible role model and positive influence in my life growing up. I'm even more fortunate to still have him by my side as one of my loudest cheerleaders and greatest supporters. I have no doubt in my mind that he'll be right by my side as I run through the next finish line, and all those that follow.