Crap! Thousands Become Ill After Mud Run
The fun day of mud festivities left many runners violently ill.
Heading out the door? Read this article on the new Outside+ app available now on iOS devices for members! Download the app.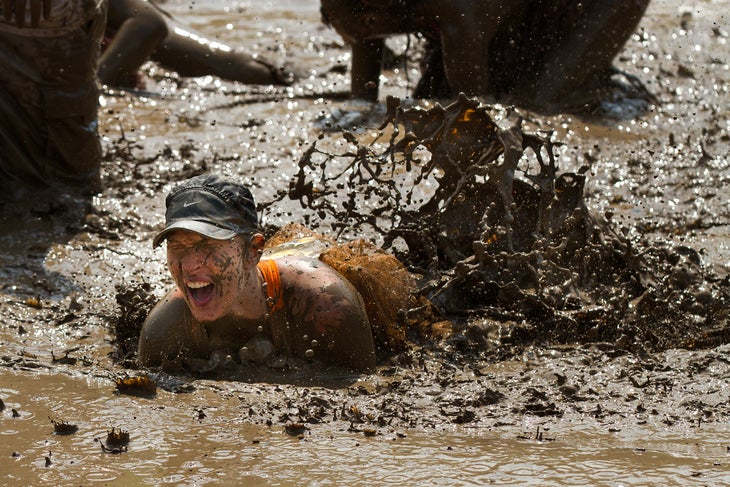 There are certainly a few things to worry about before a mud run: tough obstacles, treacherous miles, and of course, mud up to your eyeballs. For runners at one event, something even worse was added to the list: norovirus.
More than 8,400 participated in the Mud Day festivities in Nice on the Côte D'Azur in France on Saturday. Now more than 1,000 of the runners have reported becoming violently ill after the event. The cause of the gastrointestinal illness seems to be in the mud. Runners who ingested muddy water during the race have come down with unpleasant symptoms, including upset stomach and diarrhea.
Related: 5 Mud Runs For Women (That Might Be Cleaner)
The race organizer's Facebook page has been flooded with complaints. One runner even noted that there was a smell of horse manure along the course.
So next time you're thinking of jumping into the mud pit at a race, remember to cover your mouth and hold your breath!