3 Lessons I Learned From The Best Ultrarunners In The World
One runner spent time in Mexico running with the Tarahumara—the ultrarunners from 'Born to Run'—and learned some invaluable lessons.
Heading out the door? Read this article on the new Outside+ app available now on iOS devices for members! Download the app.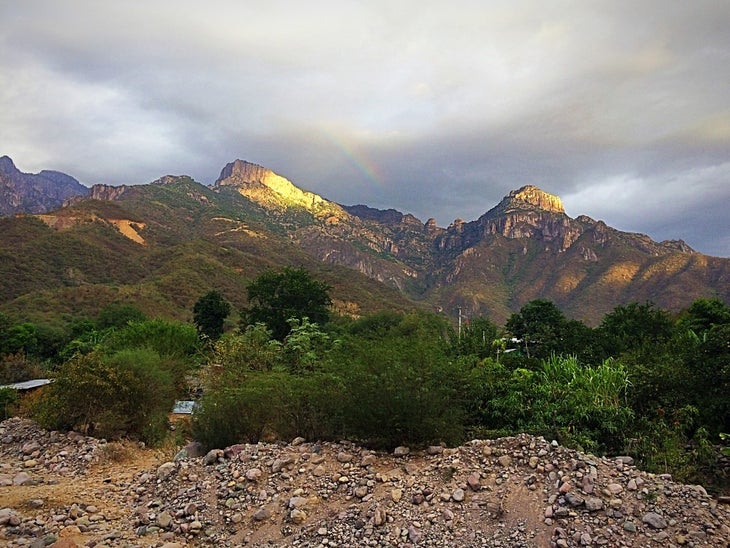 Destination: Copper Canyon, Mexico—a trail running dream come true. But beyond the Born to Run inspired trail dreaming, there was learning, partnership and inspiration that presented itself in the form of experience during one 36-hour trip.
In the final months of 2016, I travelled to the to the town of Urique—a destination rich in culture and deeply immersed within the Copper Canyon of Northern Mexico. In collaboration with Health Warrior, the company behind Chia Bar, I spent my time in Mexico learning about Operation Farm and Run by immersing myself in the community—experiencing the farming practice, food, people, trails and harvest celebration first hand—as a runner.
It was a quick trip filled with the power and collaboration of human heart, grit and strength; the type of trip that you spend enough time on foot to go home with lessons learned and a really good story to tell.
The Tarahumara are characterized as some of the best endurance athletes in the world. Their ultrarunning feats and lifestyle practices were popularized by Christopher McDougall's book Born to Run. You may know the Tarahumara as inspiring runners that run incredibly far, fast, strong and barefoot 9or in Huaracha sandals0. And, they do all of these things, but they do something more—they run together with a happy heart, they run as a by-product of life and they run simply. Their way of life is connected to the land, movement and sense of community.
Here are 3 lessons for running and life that I learned from the Tarahumara: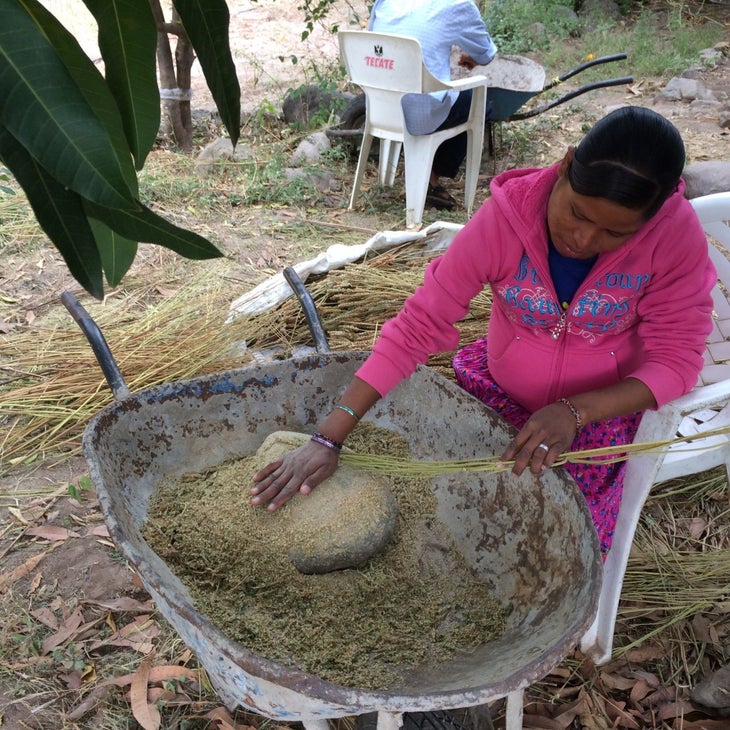 Running can be a product of lifestyle.
The Tarahumara are undeniably good trail runners. What makes them good? Real life. There is no secret training plan; the good comes as a by-product of every day. The Tarahumara live simply, efficiently and presently. They have tradition of covering ground on foot—daily—and sometimes long miles over the course of multiple days. They know what it means to be efficient and to conserve. While the Copper Canyon is rich in culture, it lacks resources. As such, the Tarahumara are anything but wasteful. When you don't have a lot to waste, you don't waste it. The same goes for their running strategy. You can bet that any time we took a break on the trail, Arnulfo was quick to signal us to sit down. Most importantly, the Tarahumara are present. They are connected to the earth and movement. Outside forces are not a problem because external factors are faced directly, in the moment. The Tarahumara pay attention to every aspect of what they are doing; their actions are intentional and with purpose and come with a sense of acceptance of the uncomfortable. Which leads me to the next takeaway. They run happy.
It is possible to run happy.
As we were running up the winding, rocky and challenging canyon trail, one thing became overwhelmingly apparent—Arnulfo's steps were light and effortless. He was present; he was taking each step, as each step. Nothing more. Running wasn't work; it was pure joy—the type of joy that resonates happiness in everyone, even those struggling to catch their breath. There was no watch to time pace or Instagram Story to be told, the run technique was simple: run based on feel. Connect with the environment and the people around you and run. Leave expectations, "what's next" and perceived pressures behind. Above all, let the running steps elicit happiness and joy—there is something to be said about this.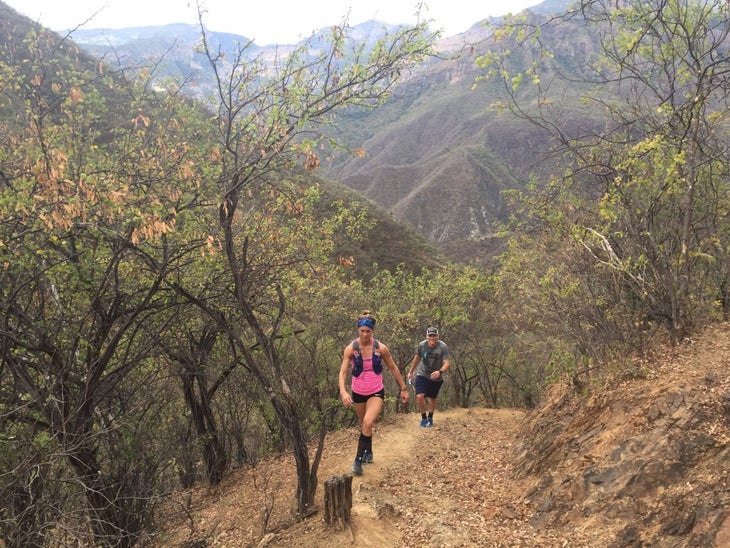 There is importance in running together.
Then there was the subtle undertone, happiness presented itself because we were running together. Camaraderie leads to energy and that energy leads to happiness. For the Tarahumara, distance running came from a traditional ball race, in which teams would move a ball across the Canyon terrain for multiple days. It required teamwork and sparked passion and support within the communities. One thing is certain, when you run with the Tarahumara, you are never alone, even on race day. A 6-mile run was all the affirmation I needed to note that running in good company definitely has its perks.
While it is likely that many of us will not reach the so-called elite running status that characterizes the Tarahumara, regardless of experience and ability, we can all apply their greatest lessons to our daily life and every run.
The Tarahumara's life experience is inspirational—so inspirational that Health Warrior has launched a Kickstarter Campaign to support the tribe. It will allow the Tarahumara to refurbish farms to cultivate chia using traditional farming practices. Watch for the Mexican Chocolate Chia Bar—100 percent of profits will support the tribe and fund sustainable agriculture projects to revitalize the farms and seed stock devastated by recent droughts.