These Are The Best Diets That Are Safe And Easy-To-Follow
U.S. News & World Report has evaluated 38 diets and released their ranking of the best diets, separated into nine different categories.
Heading out the door? Read this article on the new Outside+ app available now on iOS devices for members! Download the app.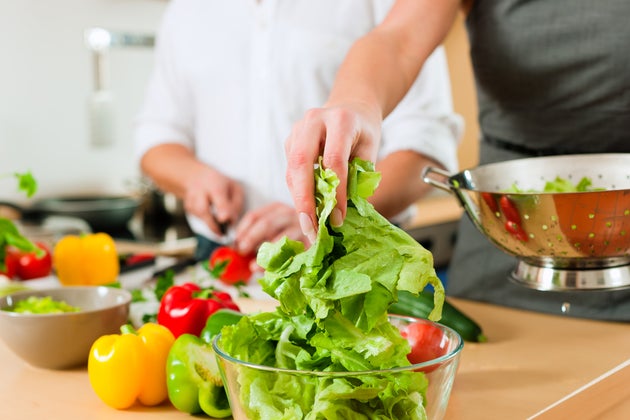 U.S. News & World Report has released their rankings of the best diets and have rounded them into nine different categories—including best diets overall—to help you reach specific health and fitness goals.
They share that they evaluated and ranked 38 diets in partnership with a panel of health experts. "To be top rated, a diet had to be safe, relatively easy-to-follow, nutritious and effective for weight loss," they add in the report. "It also had to be stellar at preventing diabetes and heart disease."
Best Overall Diets
The top three overall diets include DASH Diet, Mediterranean Diet and the MIND Diet. The winner, the DASH Diet, also took top honors in the Best Diabetes Diets, Best Diets for Healthy Eating and Best Heart-Healthy Diet. U.S. News shares that in order to follow this diet, you "just emphasize the foods you've always been told to eat (fruits, veggies, whole grains, lean protein and low-fat dairy), while shunning those we've grown to love (calorie- and fat-laden sweets and red meat)." In addition, you cut back on salt, all with the aim of preventing and lowering high blood pressure.
Other Topped Ranked Diets
With the New Year you've probably seen the commercials for Weight Watchers starring none other than fellow-runner Oprah. Well, that diet took the top spot in Best Weight-Loss Diets as well as Best Commercial Diet Plans—and is the second easiest-to-follow diet. Other diets that appear frequently in top three spots on various lists include the Mediterranean Diet and Omish Diet and Jenny Craig Diet.
These new 2017 diet rankings aims to cut through claims and deliver the facts about what diet trends are actually worth following—and healthy! For the list, head over to the 2017 Best Diets Rankings.