Being Transgender And What It Means For A Runner
For many transgender runners, the journey to self-actualization is fraught with difficult choices and harsh judgments—as well as happiness.
Heading out the door? Read this article on the new Outside+ app available now on iOS devices for members! Download the app.
On a gorgeous Baja California day in March 2015, JJ (Janssen) Liston, a 47-year-old runner from San Francisco, easily cleared the finish line of the East Cape 5K and placed as the first woman. It was a moment of tremendous and unprecedented elation—but also one of significant discomfort for Liston. The information technology sales and marketing professional had started transitioning from male to female in 2012 but had signed up for this race as a man.
"They believed I was a woman, even though I wrote 'M' on my registration," she says. "I crossed the tape and everything and had to really do my best to survive the next hour, including going on the podium." Not for a second did anyone question Liston's gender. And though she ultimately gave away her prize—a full-paid trip to the October 2015 Duke City Marathon in Albuquerque, N.M.—to the second female, the joy of being seen and treated as a woman was beyond exhilarating for Liston and encouraged her to continue on her journey. "It was a big moment for me to have tons of eyes on me, but no one thought otherwise," she says.
Difficult Choice
Liston's big moment is one many transgender runners dream of experiencing. For those who have transitioned from male to female, or are in the process, checking the "F" box on a race-registration form without meeting scrutiny and suspicion represents the apogee of a long and difficult journey.
Yet ticking that box, or even knowing which gender to register under, can be an extremely difficult task. Though many members of the running community believe runners should be able to register for and compete in races as their identified gender, official rules don't allow for such freedom. Indeed USA Track & Field still requires transgender athletes who wish to compete under their gender to have been on hormone-replacement therapy for at least two years and to have undergone gender confirmation surgery, in addition to having legally changed their gender.
For many competitive runners, this poses a dilemma. The possibilities available include: ticking a box and passing—for lack of a better term—unnoticed; leaving the gender box blank (often impossible on an online form); or speaking with race directors beforehand to clear the terrain (opening the possibility of an uncomfortable interaction).
Reassignment surgery can be another quandary. Amelia Gapin, a software engineer in Jersey City, N.J., and our July 2016 cover runner, eventually made this choice. She has been on hormones for three years, and says she had been back and forth about surgery for a while. She hesitated for many reasons, not the least of which was the apprehension and fear she had of the long and intense post-operation recovery period.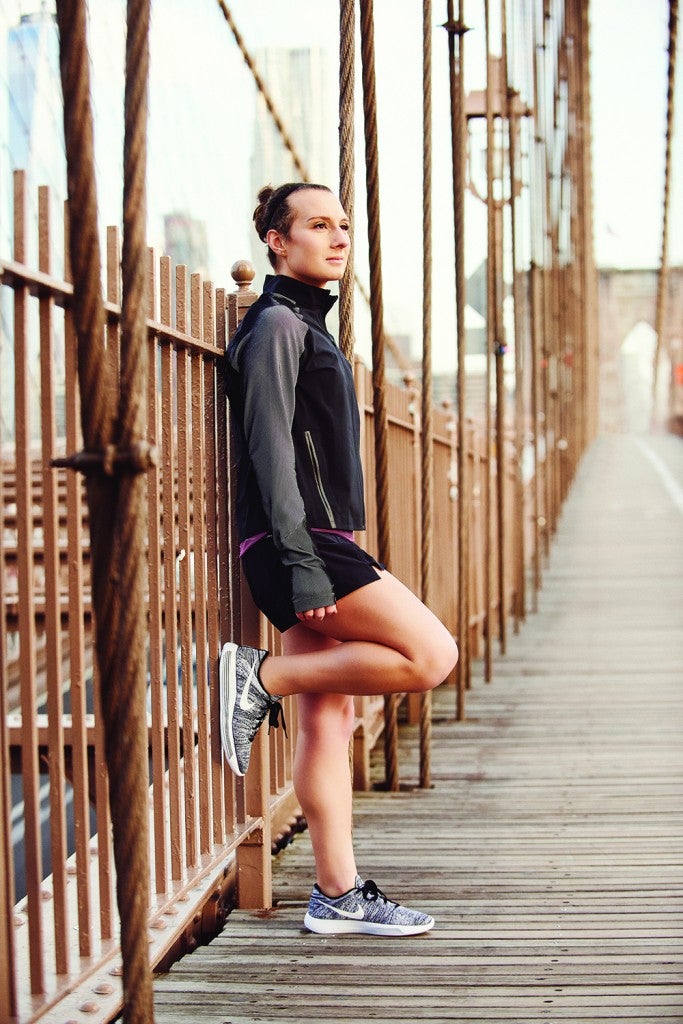 She finally decided to undergo the procedure, because "my big goal is to qualify for the Boston Marathon, and I can't qualify for it as a woman without having surgery," she says. "I knew the recovery process would be tough, and knowing that I wouldn't be able to run for some months was holding me back—but it was also starting to increasingly feel as though not having surgery was holding me back from running, so I finally decided to do it."
Running Through Transition
The three-to-four-hour gender reassignment surgery is a complex procedure and one that cannot be reversed, says Scott Harris, a plastic surgeon in Plano, Texas, who performs these operations regularly. Those who undergo it can expect to return to their regular lives in a couple of weeks, he says, but athletes need to take things very slowly and can only start retraining for their sport—that too, extremely carefully— around six weeks after the operation.
Additionally, the hormone-replacement therapy—which starts before surgery can occur and is taken by many who don't choose to have surgery—also has a tremendous impact on athletic performance. The extent to which testosterone blockers (given to transgender women in conjunction with estradiol, a form of estrogen) erode a runner's strength and stamina is hard to measure, says Dr. Wylie Hembree, a New York–based endocrinologist who has been treating transgender patients for 20 years. He says, "Anecdotally, I have had avid runners say to me that they can no longer run the distances and speeds they could run before, and one can presume that that could be due to the reduction in testosterone levels."
Gapin noticed that despite putting in the same effort, she was running slower, losing a minute or even two per mile fairly soon after starting on hormones. She also experienced a significant decrease in her vitamin D levels (although this is not a common side effect of hormone-replacement therapy), which went undiagnosed for two years and greatly affected her training. "When I started taking supplements to raise my vitamin D levels, I'd get to a point in my running where I'd just be crushing it and running 50 miles a week, and then again, I would plummet to 6 miles, so I was yo-yoing back and forth," she says.
In the three-plus years she has been on hormones, Liston believes she has lost around 10 percent of her running speed; working her way back up to where she was before is no easy feat. "But I've also come to accept some of that as part of aging," she says. "My body at 47 is different than my body at 40, and despite the hormones—I now wear a B cup—and my stamina being less, I also don't have the same goals with my running that I used to before my transition, when I was running with anger and frustration. Now, running is much more soothing to me."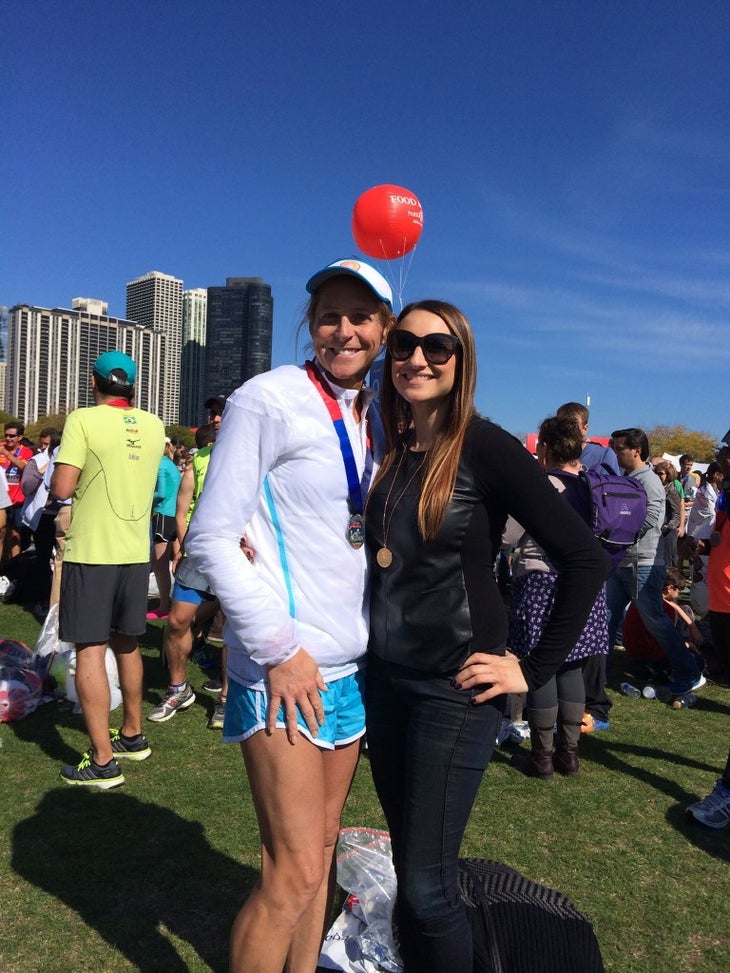 According to Nathalie Huerta, founder of Oakland, Calif.–based LGBTQ gym The Perfect Sidekick, trans runners and athletes on estrogen will very quickly start gaining weight and carry more body fat than they are used to. Managing this weight is important, she says, to ensure it doesn't negatively impact runners' joints when they hit the pavement. "
We also emphasize the  benefits of strength training to build muscle that regulates your metabolism and maintains you at a healthier weight," says Huerta, who works closely with both endocrinologists and surgeons who perform gender-reassignment surgery. "Trans women on estrogen most often don't want a bulky look, so we spend a lot of time educating them on technique and concepts, so they have a thorough understanding of why they should be incorporating weight training."
Better Than the Journey
The turmoil created by hormones and the enormity of gender-reassignment surgery are far less painful options than the alternative for trans women like Jamie Henry, an Army major and a doctor at the Walter Reed National Military Medical Center in Maryland.
Henry, who was raised in an ultra-conservative Christian community and then joined the military (which allowed gay and lesbian troops to serve openly after repealing "Don't Ask, Don't Tell" in 2012, and, as of press time, was still reviewing its ban on transgender troops), spent many unhappy years wrestling with gender issues. Like so many, she had known since early childhood that she was transgender, and she tried for decades to push that "deep shame" away. Doing so resulted in a great deal of unhappiness, self-sabotage and sorrow.
Running, which Henry has excelled at since age 9, "really gave me confidence and a sort of identity that I didn't have," she says. And when she finally decided to come out as transgender, she wanted to do so at the 2012 New York City Marathon. That race was canceled on account of the devastation from Hurricane Sandy, but Henry still came out as transgender at the time and has been on a much more positive course ever since.
Currently, she is off hormones (she is trying to have a child with her spouse), and this again has greatly affected her running ability and desire to compete. "I don't feel comfortable running as a female, since I am not on hormones and I don't feel comfortable running as a man, because I still have the effect of hormones I took in me, so I am in purgatory right now," she says. "If I wasn't a competitive runner, I could probably blend into the crowd, but I am a competitive runner, and I just don't feel comfortable to be running at a faster speed—I have gotten some of it back after going off hormones—than when I was on hormones and potentially taking away a woman's trophy or prize."
Still, Henry knows that this is only a passing period, and soon she will resume the hormone therapy. Henry also feels greatly encouraged by the International Olympics Committee's decision to change its rules and allow transgender athletes to compete in the games and in other international events without having to undergo surgery. According to the new guidelines, a male-to-female transgender athlete will also need to demonstrate that her testosterone level has been below a certain cutoff point for at least one year before her first competition.
Henry says, "Maybe I won't have to have the surgery in order to run as a woman and to share my gift of running with the world."