What I Learned From Failing My New Year's Resolution
It only took about 15 days for the hopes and dreams of making it 365 days focused 100% on a goal to slowly slip away.
Heading out the door? Read this article on the new Outside+ app available now on iOS devices for members! Download the app.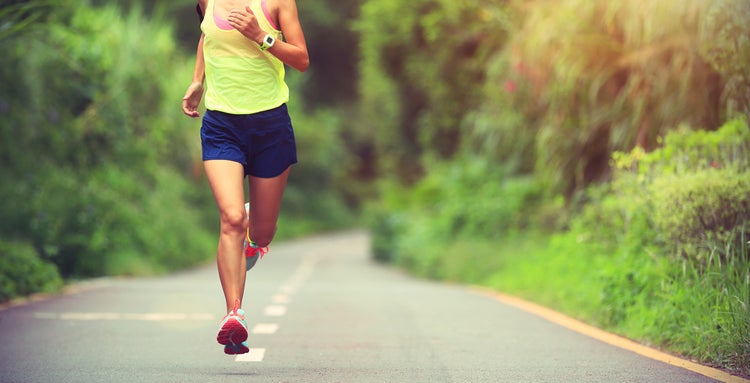 About 15 days is how long my run/walk streak lasted. Every day I was making myself take the time to get outside during the workday for a walk around the block with my dogs or I was spending my Saturday morning running. Then one day, it just didn't happen. Then I missed the next day. And, well, you know the rest.
My goal this year was to run or walk every day. Originally, it was to run every day but I knew that was unrealistic for my schedule. I tried to compromise with myself and figured at least one walk every day was totally doable. Until the one day when it was raining and I was stressed about work and all I wanted to do was curl up in bed with a good book and a glass of wine. So I did. I don't even remember what my reasoning for skipping the next day was—probably that I just didn't feel like it.
Now I know it sounds pretty sad that I can't even manage to go for a walk everyday. But, if you work at home, you know that leaving the house is a struggle sometimes. I mean, let's be real—life is a struggle sometimes.
The important lesson I've learned is this: just because I missed a day or two days or three days doesn't mean I have to give up the goal. I don't have to throw in the towel and think, Oh, well it's all over now. No point.
There is most definitely a point: It's not weak to "fail" at something—as long as you pick yourself up and try again. You gain a certain type of strength from those moments where things don't go the way you planned and you keep moving toward your goal anyway.
Sometimes, all that means is you need to reevaluate your goals to meet yourself where you are currently at. So instead of a streak, I am now aiming toward five days a week. That still gives me two days to choose a bath and book over a nighttime walk, and I'm totally okay with that.
The same thing can apply to training. You are going to miss a run. Sometimes, you may not being feeling it and turn around and go home early. But that doesn't mean you just stop training. You simply take some time to be honest with yourself about your priorities and schedule and goals and adapt to the situation.