A Sorority Sister Shares Memories Of The Real Wilma Rudolph
The three-time Olympic gold medalist is arguably one of the most storied runners in history.
Heading out the door? Read this article on the new Outside+ app available now on iOS devices for members! Download the app.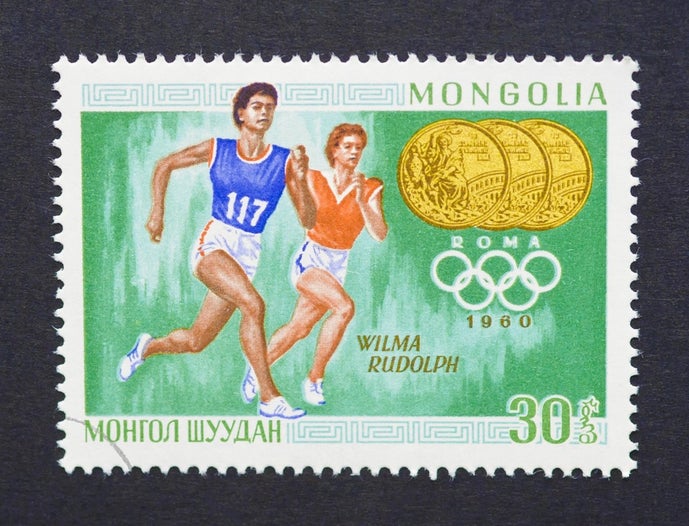 Sitting on the grass in front of our dormitory at Tennessee State University in the fall of 1960, some of us new, young freshmen were just watching people walk by.
"Wow, there's Wilma Rudolph!" my roommate said.
"Who?" I responded.
Prior to coming to college the only thing I did with the newspaper was pick it up off the porch and take it to my father, so I had no idea Wilma Rudolph was then the world's fastest female runner, with three Olympic gold medals.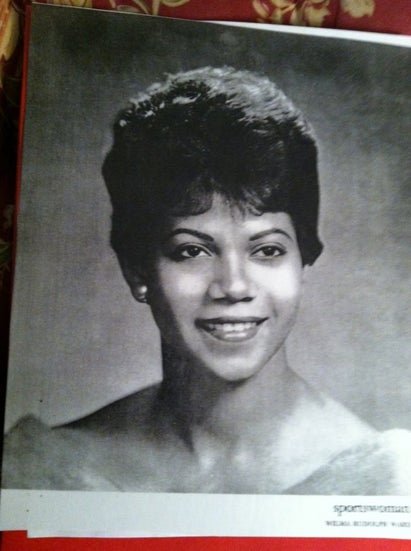 However, I did get to know Wilma the next year. As a pledge with Delta Sigma Theta sorority, I had to join my sisters in taking a hike up a very steep hill every morning at 6 a.m.—always the start of those grueling days as pledges. Each day we waited to see which big sister would oversee the hike, hoping that we would get one who was lenient and not too hard on us.
Related: Fastest American Sprinters Of All Time 
One morning one of my sisters said, "Lawd ha' mercy—we got Wilma Rudolph today!" Some of our "status-conscious" sisters were excited. Another said, "Are you kidding? Don't you realize she's going to run us to death?"
Contrary to some beliefs, Wilma did not run us to death. She didn't even make us run up the hill. She didn't make us walk up the hill. She made us get down, in a stooped position, on our toes, with our bottoms as close to the ground as we could get without falling, and in that position "hike" as fast as possible up "Hell's Hill," as we called it. She didn't look at us or talk to us. She just said "Keep moving" when one of us tried to stop, or "Shut up" if one of us dared to moan. It was a memorable day, to say the least.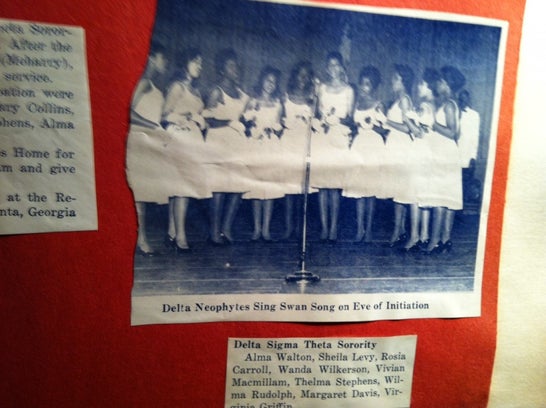 After moving in to the same dorm Wilma lived in during our junior year, we would hear announcements over the intercom of sundry important people from around the world being "down in the lobby" hoping to get a chance to meet the famous runner. One day we heard: "Wilma Rudolph, the Italian Consulate is in the lobby and would like to see you." Then we heard Wilma say, "Tell them I'm not up yet." 
Related: A Trailblazer Among Female Track Athletes
That was typical Wilma.
Wilma was shy and not trying to shine in any way. Our more "sophisticated" sorority sisters were contemptuous of her refusal to capitalize on her fame. They considered that she was totally defeating the purpose for which Alpha Chi Chapter of Delta Sigma Theta Sorority had wooed her to join.
Still, Wilma kept to herself, and every chance she got, she went home for the weekend. That's because her true love—her boyfriend at home—was her main interest. My sorority sisters were infuriated when Wilma got married without telling any of us, having a quiet simple wedding at home.
…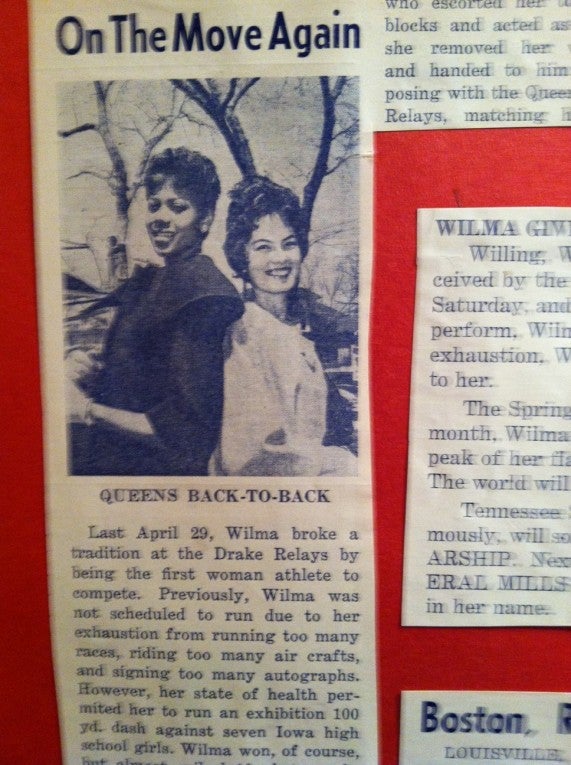 When Wilma stood guard as we hiked up Hell's Hill that day, that was not her first experience with uphill battles. She was born in 1940, the 20th of 22(!) siblings. As a small child she became ill, and her left foot and leg became deformed. On consulting doctors, her parents got the worst news of all: not only did Wilma have polio, but it was also predicted that she would never walk again. The closest place to her home in Clarksville, Tenn., that she could get treatment was at Meharry Hospital in Nashville. Her mother took her there twice a week for treatment and eventually, she was able to walk, first with a leg brace, and by age 12, she was walking normally, defying the somber predictions.
Obviously Wilma did a little more than just walk. After amazing her doctors when she took off her leg brace and walked, she started playing basketball with her brothers and sisters and running races with the neighborhood children. In high school in 1953, her sports career really started to take off. She set a new state record for girls' basketball by scoring 803 points in 25 games. The women's track and field coach at Tennessee State took an interest in her after catching wind of that performance (Note: As a high-school track athlete, she never lost a race), and the rest, as they say, is history.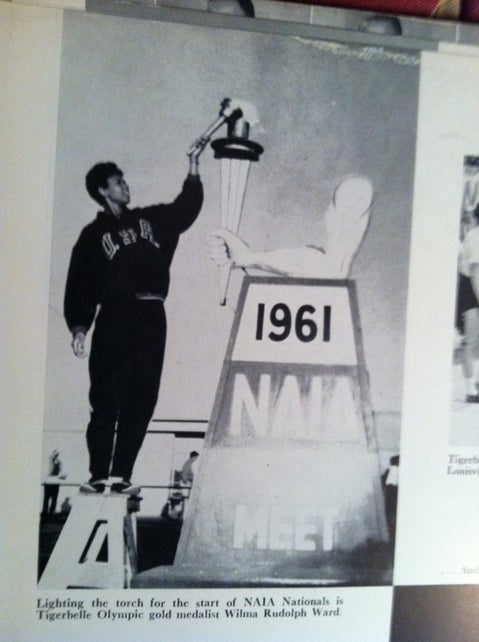 The little country girl from Tennessee who didn't know what the Olympics were came home with a bronze from the summer Olympics in Melbourne, Australia when she was 16 in 1956. Upon starting at Tennessee State and joining the Tigerbelles, the track team, after training for a few summers with them, she dealt with and overcame various injuries that put a slight delay on her performance for a year. But in 1960, at the next Olympics, she won three gold medals. She became the first American woman to win that many golds in a single Olympic Games.
Outside of running, Wilma dealt with more personal struggles—two divorces and raising four children alone. After her second divorce the family of five moved to Indianapolis where Wilma hosted a TV show. Ultimately, she succumbed to brain cancer in 1994 at the age of 54, a diagnosis that came just months after her own mother's passing.
Wilma's victories are remembered and treasured. She met President John F. Kennedy in 1961; she was voted into the National Black Sports and Entertainment Hall of Fame in 1973 and the National Track and Field Hall of Fame the following year; the U.S. Olympic Hall of Fame in 1983; and the National Women's Hall of Fame in 1994. She also has an award named after her—the "Wilma Rudolph Courage Award," given by the Woman's Sports Foundation for the best women athletes.
It's sometimes hard to believe that the regular, shy girl who dodged publicity and silently forced sorority pledges up that hill overcame so many odds to become one of the storied track and field athletes of the last century. We salute you!