3 Lessons Our Editor In Chief Learned About Inclusion For All
Five years after becoming editor in chief, Jessica Sebor remembers some moments of inaction and how she's worked to make it right.
Heading out the door? Read this article on the new Outside+ app available now on iOS devices for members! Download the app.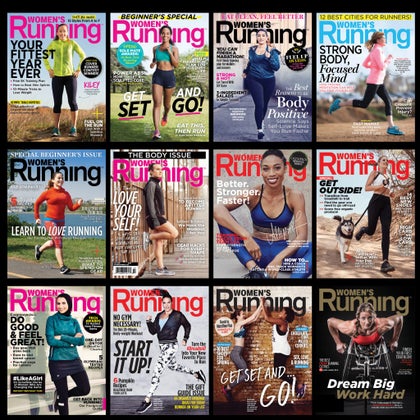 In my first year as editor in chief of Women's Running, I proposed featuring a popular professional runner on our cover. I was told "absolutely not" by the magazine's then-leadership specifically because the athlete was not white. The rationale? "We would stand to drop 10 to 15 percent on newsstands. We're a small magazine; we can't afford that." A few months later, I lobbied to shoot a Paralympic athlete. The response: "Maybe if we shoot her above the hips [the athlete was a below-the-knee amputee]. Otherwise, that might look a little weird."
In both instances, I was outraged. I complained to friends and cooked up half-baked schemes to correct this behavior. But in the end, it's shameful to say I did nothing. That's my boss, I thought. I don't want to lose my job. What can I do?
Fast-forward five years: Our magazine is now backed by different ownership and we are free to lead with a message of inclusion for all women. My failures continue to haunt me, of course. However, I've gleaned a few lessons from my cowardice…
First: Inaction is the accomplice of intolerance. I was given the opportunity to do the right thing and I threw it away, because I didn't think my voice would make a difference and I wasn't brave enough to test that theory. By shrugging my shoulders, I made myself complicit in a poisonous decision to put yet another woman on the cover who "looked the part."
Second: Discrimination is real. Any woman can relate to the feeling of being told that sexism (for instance) is "all in your head." This experience taught me that open discussions valuing people based on race, sex, physical ability, gender identity, etc., happen behind closed doors. You might not hear these words directly (especially if you are the person being discriminated against)—but they exist. Don't let anyone make you feel like you have a "chip on your shoulder" or a "wild imagination" if you perceive injustice.
Third: Everyone can feel marginalized. A few months ago, I posted a similar message on my personal Facebook page. One of Women's Running's contributing editors responded: "Lately, I have had to remove so many other fitness magazines from my social media feeds because I was tired of seeing articles and photos that just stood to make me feel like I am not good enough; that I need to lose weight or change how I am eating or exercise differently." Honestly, who can't relate to that? It is on all of us to actively create spaces where any person feels welcomed, supported and better than "good enough."
Today, I feel so grateful to be a part of a sensitive, smart, creative team backed by incredible readers; a company that trusts in our ideas; a running community that embraces diversity instead of excluding due to differences; rad women like Tatyana McFadden (truly one of the greatest athletes of all time)—who you'll find out on April cover—who aren't afraid to break down barriers for the rest of us; and a society that is moving forward—even when it can seem like it's the other way around.