Why Running Far And Writing Are (Mostly) The Same Thing
Heading out the door? Read this article on the new Outside+ app available now on iOS devices for members! Download the app.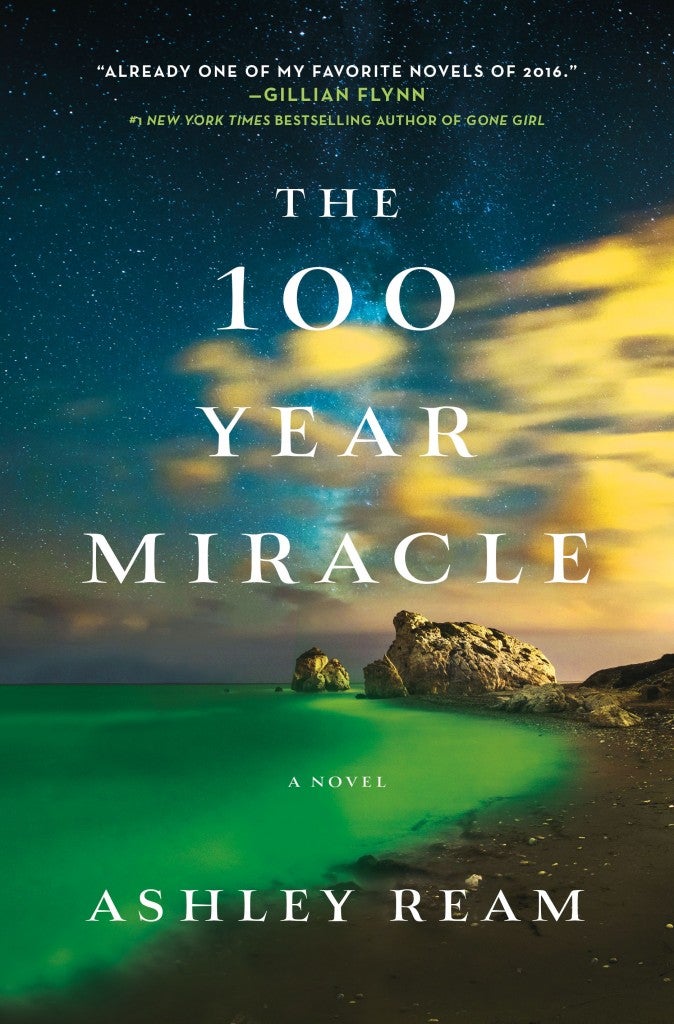 Published with permission of Ashley Ream, author of The 100 Year Miracle
I'm certain that it is possible to write novels for a living and not also run ultramarathons. People have done it. I've met them. They exist. Poor souls.
Of course, I might be the tiniest, little bit biased.
Through some sort of aligning of cosmic forces, my first serious efforts to write a novel began at roughly the same time that I took up running. It certainly wasn't planned, but it was fortuitous. I was living near the beach in Los Angeles. My one-bedroom apartment had enough room for exactly one of everything I needed to survive and very little else. I wrote with my laptop on a TV tray designed for Hungry-Man dinners and ran on the boardwalk at sunrise.
Writing forced me to spend so much time in my own head that it was a relief, if occasionally a painful one, to get out the door and do something so unabashedly and unquestionably physical. Running required very little thinking. In fact, it was better not to think. The book was an intellectual black hole that sucked out every bit of ability I had ever possessed. I was new to both and suffered parallel growing pains, which is the writerly way of saying I was sucking pretty hard all around. But a bad writing day did not necessarily align with a bad running day, so there was always hope of some reprieve. Eventually I got better—even good—at both.
On a good day, I use the time on my feet to work out the problems on the page. On a decent day, I use the time to empty my brain. On a bad day, I'm just running away, using the slap of my feet against the pavement to beat out my frustrations, sweating out the critical voices in my own head. And the truth is, that while those are the worst days, that's when running is the most effective. The longer, the better. If things are hard, 10 miles is good, 20 is better, 50 is best. Like a forest fire, it burns out the old and makes space for the newest shoots and smallest leaves. It lets in the light.
In many ways, running—first a 5K, then a half marathon, then a marathon, then ultras—taught me to write. A training plan looks remarkably similar to my calendar of daily writing goals. Each one begins with a target—a new novel, a 50-miler—and works backward. If I want to finish in April what do I need to do each day in March, in December, in October? Is that feasible? Can I, being the person that I am with the resources that I have, manage that amount of work each day?
Ultramarathons and novels are long, slow, uphill slogs. They reward the stubborn and punish the hasty. The two are so much the same and so complimentary in their differences, that I can no longer separate them. Pounding out word after word, day after day, piling up the pages until, through sheer persistence, an entire book has appeared is remarkably similar to running mile after mile.
Consider this list of skills:
Willingness to spend long stretches of time alone
Imperviousness to close associates questioning your mental faculties
Ability to break mountain-sized goals into feasible, daily work
Capacity to view setbacks both small and large as "adversity training" rather than "the end of all happiness in this universe and those yet to be discovered"
Power to do that which needs doing even when you damn well do not feel like it and strongly suspect you may never feel like it again because who decided this was a reasonable thing for a human anyway
Willingness to fall on your butt (face, forearms, knees) in front of others whose opinions you might care about
Acceptance that success, even when you have done your very best, is not guaranteed or sometimes even likely
Development of a malleable and, some might say, questionable definition of the words "fun," "joy" and "not injured"
I no longer live in Los Angeles or in a one-bedroom apartment, and I no longer write on a TV tray. I got published. I bought a house and a desk. But the lessons have stuck. The running and the writing have supported one another and me, and I can't imagine us apart.
ASHLEY REAM is the author, most recently, of The 100 Year Miracle. She got her first job writing for newspapers when she was 16. Since then her career has taken her all over the Midwest, Gulf, and West Coasts. She is now finally and happily settled in Seattle, where she lives with her husband, runs ultramarathons, and is finishing her next book. Her debut novel, Losing Clementine, was short-listed for the Balcones Fiction Prize.