10 Tips If You're Going International For A Race
Heading out the door? Read this article on the new Outside+ app available now on iOS devices for members! Download the app.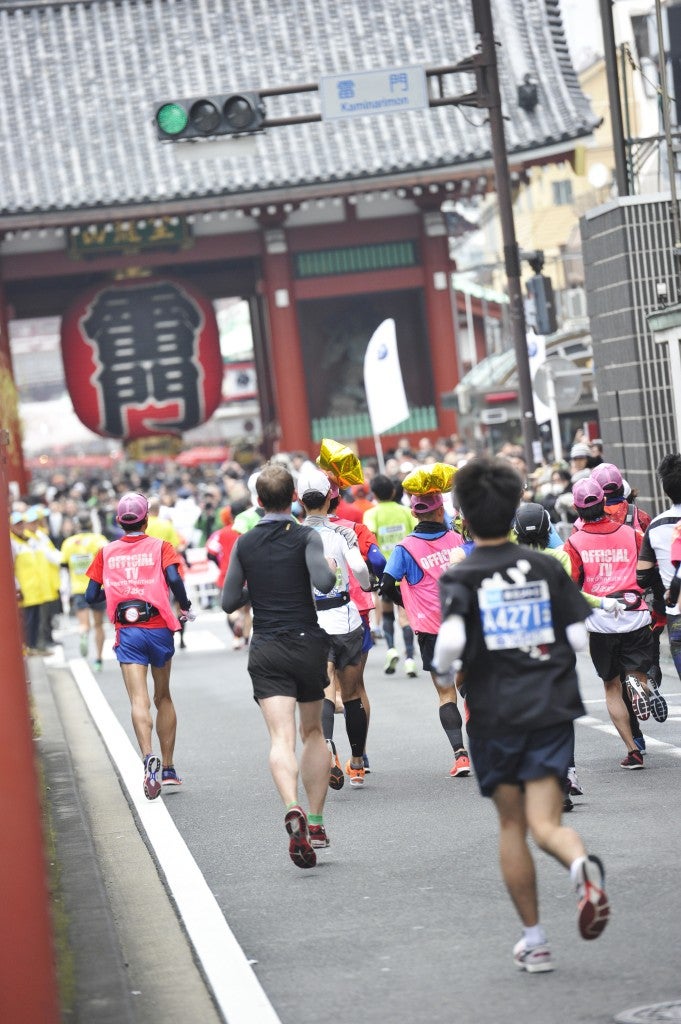 Published with permission from Sue Tate's blog, This Mama Runs For Cupcakes
1. Arrive a few days prior to adjust to the time change and to get your bearings before race day. We arrived three days prior, which gave us plenty of time to get the lay of the land, do a little sightseeing and get to the expo on time.
2. Wear compression socks on the plane and get an aisle seat if possible. Get up and move every 1-2 hours to keep the blood flowing. Make sure you wear them home as well!
3. Be prepared to deviate from your normal pre-race fueling.  Listen, you are most likely on vacation. Enjoy it, especially if you have never been there before. Dive into the culture, the food, the wine…well, maybe not TOO much wine. Enjoy the food, but make sure you stick with something pretty normal the day before the race. We went out to an Italian restaurant the night before the marathon, and my sister in law ordered Squid Ink Risotto with Cuddlefish. She asked me if I wanted to try some and I said, "Oh HELL no." Now, that's a little extreme, but try and eat what you would at home, or as close to it as you can. If you can, bring some snacks that you usually have at home! I brought some Justin's almond butter packets and went to a grocery store to buy some bagels to have for race day. That was HUGE.
4. Drink, drink, drink. Water that is. See #3. Traveling already makes you dehydrated. Don't continue down that slippery slope and end up dry as can be before race day!
5. Traveling can cause some GI issues. For me it slows things down. Nothing worse than feeling stopped up the day of the race.  Make sure you do get some fiber—but not too much. And drink water! See #4. It's a fine line to walk.
6. Make sure you wear comfy shoes to walk around in beforehand—supportive shoes. I wore flats with little to no support, and my shins and calves were sore in the days before the race.
7. Check the fueling options for the race and bring what you usually use! The Paris Marathon had brands of fueling that I had never heard of. You better believe I brought my honey stingers along;  doubtful you will find something like that at your destination.
8. Races are in kilometers in Europe, so adjust your watch appropriately! I remember coming upon the 26K sign and got all excited. Yea! 26K is NOT 26 miles, not even close.
9. Don't expect to PR, or maybe I should say don't TRY to PR. We had two friends running the race who "raced," and after they said how they felt disappointed that they missed seeing so many fun things on the race course. Take in the sights, enjoy the moment, or moments, or 4:49 minutes of moments in my case. It was my slowest marathon to date, but I didn't care. We had so much fun on the course and that is all that mattered.
10. Stay a few days post race; getting on an airplane soon after could be miserable. If you can, plan some sightseeing the next day. I was so worried about having to walk a lot the next day but it actually felt great, and I experienced the LEAST amount of soreness after a marathon after this one because we walked so much.
Related:
How To Pack For An International Marathon