Running In Your Fifties
Find out why running in your 50's just gets better with age.
Heading out the door? Read this article on the new Outside+ app available now on iOS devices for members! Download the app.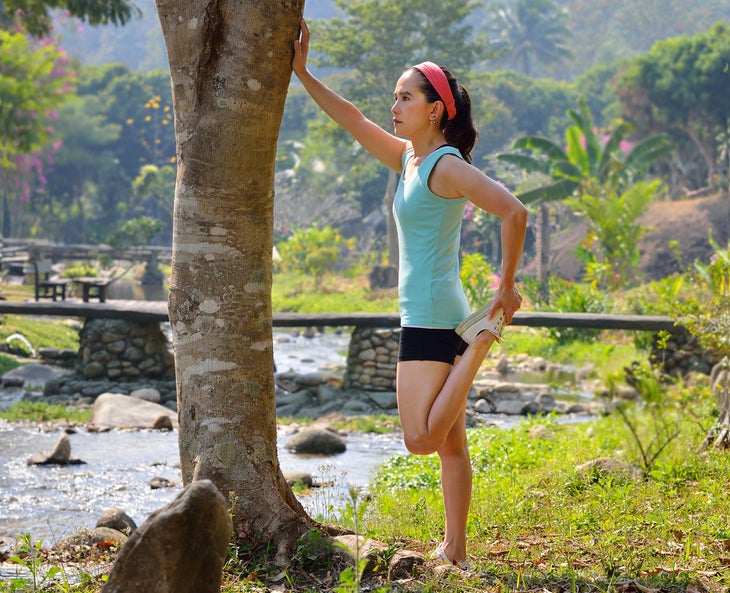 Running at any age is amazing! Need a little evidence? Just check out the six strong women on our March 2015 cover. We rounded up runners of all ages—from 16 to 61—who have just a few things in common: They rely on running to keep them feeling fit, confident and happy, and they plan on logging sweaty miles for the rest of their lives.
We took a look at what makes running special in every decade. We started with running in your twenties, thirties and forties. Now we'll explore what is amazing about running in your fifties! Check back soon for why running is amazing from your teens through your 60's!
Sweat For Fun.
"At 57, running is my me-time. There's something almost meditative about it. I can go with a friend and I don't care about the pace or the distance," says Olympian Ruth Wysocki. As a runner of the same decade, Molly Barker, founder of Girls on the Run, says, "Running gives me joy. I laugh a lot these days when I run. Having a hot flash in the middle of a cold winter run is hilarious, bold and just plain weird. I smile at people, high-five other runners and love when the dude running in argyle socks passes me like I'm standing still."
New Reasons to Run.
At this age, Gordon Bakoulis, New York Road Runners editorial director and running coach, explains, many people discover age-group running, which allows them to stay competitive even if their body slows down. Also at this life stage, with income at high levels and child-related expenses often falling, runners can use races to raise money for causes that are important to them.
Related: Can You Stay Fast After 50?
Be an Antioxidant Pro.
This is a decade for antioxidant protection. While running can help keep cancers away, Lauren Antonucci, nutritionist and director of Nutrition Energy in New York City, explains, a colorful diet will help protect our skin from years of sun damage and keep our skin and cells young. She recommends dark red, purple and green veggies all day long. Make a rainbow with beets, red grapes, pumpkin, squash, mustard, kale, collards, Swiss chard and turnip greens.
Bone Up.
Weight-bearing exercise becomes crucial at this age when there's a natural loss in bone density, says Chad Wells, chiropractor with The League Sports Rehab in San Diego. Stress placed upon the bones during running causes your body to adapt, increasing bone density to better handle the impact. To further help your skeleton, nutritionist and author Monique Ryan suggests supplementing with vitamin D (which is blocked by sunscreen) and filling your diet with foods rich in calcium, vitamin K (especially K2, found in tofu) and magnesium (get that from both whole grain bread and avocado—a yummy combo!).
Related: Calcium Rich Food For Runners
Stay Cool While Flashing Hot.
With menopause typically beginning, physical therapist Heather Christain explains, the decrease in estrogen and changes in the cardiovascular system may increase your risk for heart disease. "Running can help to decrease your blood pressure and protect arterial tissues." Katherine Switzer, a women's running pioneer, describes running as the perfect antidote to the shift: "Running is about the only thing that can keep you sane through menopause! This is a difficult time, and running keeps you in control of your life."