Build a Bolder Runner: Independence
At the end of the day, your definition of "bold" is completely your own.
It's hard not to compare yourself to other runners in today's uber-connected world. There are millions of users on social running apps like Strava and Runkeeper, and if you've managed to stay off of those, you still need to contend with GPS watch photos and pace sharing on Instagram, TikTok, and Twitter. 
To be fair, a little friendly competition can be a good thing (there's a reason so many apps feature fitness challenges that pit you against your friends—it can be motivating!). But getting too caught up in what other runners are doing, whether you're comparing your paces or your distances, can really mess with your head. 
Using an app for social recognition or just to get likes or kudos or any other kind of praise makes you more likely to develop an obsessive passion for exercise and suffer higher stress levels, a 2020 study published in the journal Information Technology & People found. The same can be said for obsessively scoping other people's stats.
Because while it may look like someone else is pushing the limit, only you can decide what your limits are. And that's the secret to carving your own path and being proud of your own progress. "It's about being comfortable with where you're at, and not putting other people's expectations on yourself," says distance runner and HOKA NAZ Elite team member Kellyn Taylor. "I think we can all get caught up with trying to be the best, but you have to respect where you're at and what you're currently capable of."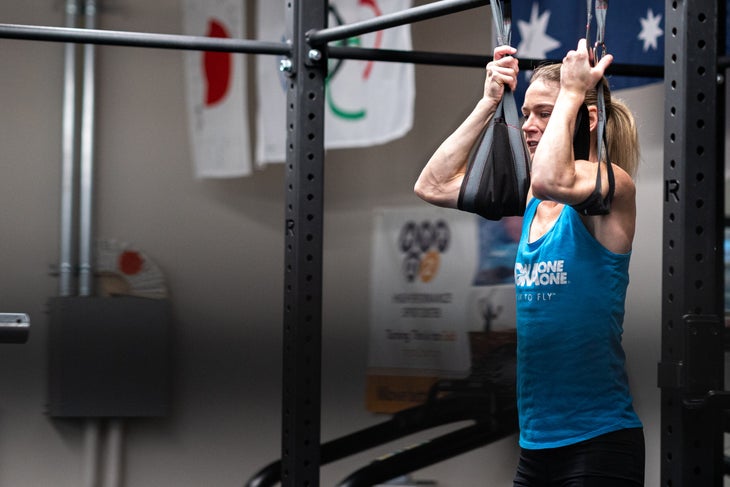 There's that old adage, "Comparison is the thief of joy." And it's true even in running, because how can you possibly compare yourself to another runner? Every body is different, which means every runner is unique: Some can handle 60-plus mile weeks without injury, while others risk injury logging 40; some can hit 5:00 paces without wheezing, while others max out at 10:00. Some can do back to back workout days, while others need two days of recovery. 
You have to figure out what works for you, and build your training around that—not around what anyone else is doing. Otherwise, it can lead to overtraining, burnout, and even injury. And for the record, no one is judging your stats on social media, so why should you judge your own?
If you're part of a team or run club, don't worry about how you stack up against the others; instead, use their performances to fuel your own. "Our team works so well because we feed off of each other's accomplishments rather than compare ourselves to them," says Taylor. "We've seen it so many times within our team, where somebody has this stellar performance, then the next week someone else has one. And it just snowballs into this amazing thing where everybody just all of a sudden starts performing at a level they may have been capable of but haven't necessarily shown yet."
That's often what happens when records are made. Roger Bannister broke the 4:00-mile barrier for the first time in 1954; barely a year later, another runner clocked a mile in under 4 minutes. In 2006, the 100-meter sprint record was broken in May, then broken again less than a month later. It comes back to that idea of friendly competition. "I think it stems from not having enough belief in yourself, and then realizing that, if they can do it, maybe I can, too," says Taylor.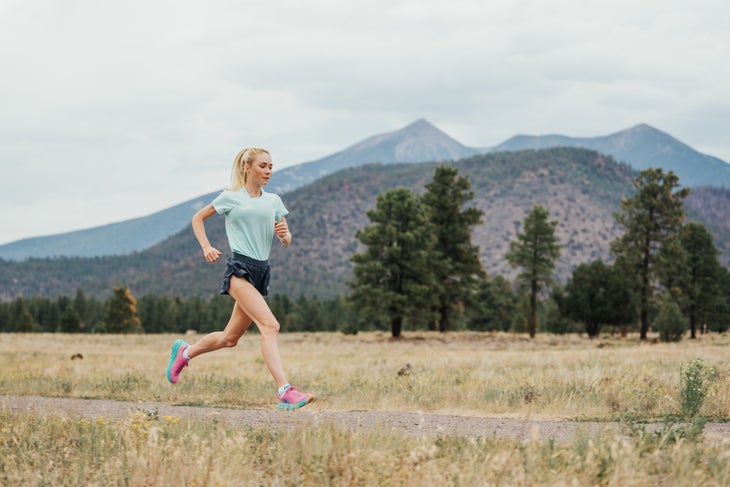 A lot of running is about internal competition—can you beat your last time? Can you run further than you did before? But don't get sucked into comparing what you can do now to what you did in the past, says Taylor. "I found myself doing that recently, because I only had five weeks of running leading into the Trials," she explains (Taylor was recovering from a foot injury). "I was comparing what I was doing at the time to things that I had done when I had a full, healthy buildup. And I just had to take a step back and be like, hey, this is where you're at. It's not where you wanted to be, but be thankful that you're even here."
And that's a lesson all runners can appreciate, whether they're gunning for the Olympic team or or just a personal best in the 5K. "Just be thankful that you're able to be there in the moment doing what you love," says Taylor. "You're doing it for yourself, not anybody else."
Check out the rest of the Build a Bolder Runner Series now, brought to you by the HOKA Rincon 3 and the NAZ Elite Team.