Blogger On The Run: Mile Posts
Heading out the door? Read this article on the new Outside+ app available now on iOS devices for members! Download the app.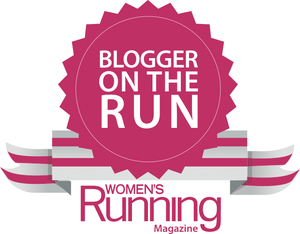 We're bursting at the seams with excitement over this week's Women's Running magazine Blogger On The Run– Dorothy from Mile Posts! This incredibly busy mom of three finds time to squeeze in training for marathons while inspiring her readers each step of the way.  You may remember Dorothy from a video we posted not that long ago about Finding Your Strong (we'll include the video at the bottom of this post for those who want to view it again- it's that good!). Read on and learn how Dorothy follows her own mantra to Dream Big: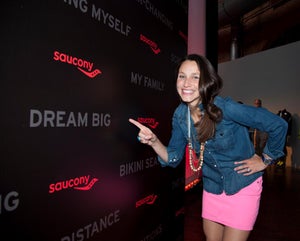 WR: How would you describe yourself? (Dorothy chose to describe herself in 26.2 words- we LOVE it!)
D:  Happy. Runner. Mother. Sister. Daughter. Wife. Friend. Dreamer. Marathoner. Racer. Coach. Writer. Blogger. Optimist. Pessimist. Giggler. Smiler. Determined. Faithful. Kind. Loving. Sincere. Motivated. Hugger. Strong. Stroller Runner.
WR: How did you begin running?
D: I gained a lot of weight when I went to college and was on a very unhealthy downward spiral. When I hit what I would call rock bottom my mom offered to pay for anything related to running in an effort for me to fall in love with her sport. She felt that it would help me not only physically, but mentally to run. I decided there was no harm in trying. The worst that could happen was that I would fail and at that point I was willing to try just about anything.
I won't say I fell in love with running over night. It was hard but each run I went on motivated me to the next one. If it was a bad run I wanted to get back out there and have a good one and if it was a good one where I felt that *runner's high* – I wanted to run again so I could get to that place again. In 2003, after I graduated from college, I moved in with my mom and she asked me to train for a marathon with her. I agreed. I probably wouldn't have made it to the finish line if it weren't for her waking me up every day at 6 am to go run. Once I crossed the finish line of my first marathon I was in love and forever hooked on the 26.2 distance.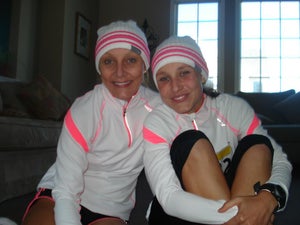 WR: What keeps you running and training?
D:  My kids. They remind me that I am unconditionally loved. The Marathon.It reminds me that things that are worth it in life are most likely going to be hard. What you put into life you get back out of it. Same goes for the marathon. It will reward you in more ways than you can imagine if you give it the chance.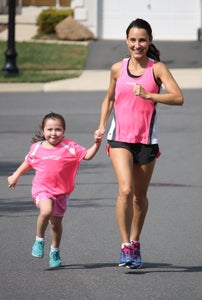 WR: What's your favorite race memory?
D:  My favorite race memory is from the B & A Trail Marathon 2010. I went to this race alone and didn't know anyone running. There were early starters so I really didn't know what place I was in the entire race. 50 yards from the finish line I saw them raising a banner for me to break. I started to cry. I'll never forget this woman that was there with her daughter. Right after I crossed I asked her if I really won. She said YOU DID IT GIRL. YOU DID IT. She gave me the biggest hug and didn't let go. Her daughter was looking on and she told her that it was okay – I was crying tears of joy. I have no idea who this woman was but that hug and that moment will stick with me for life. The race was small so there was no runner tracking – I loved that for a moment in time – my win and my time was just mine. My family and friends had no idea. I went and sat down and just soaked it all in before I called anyone to tell them my news.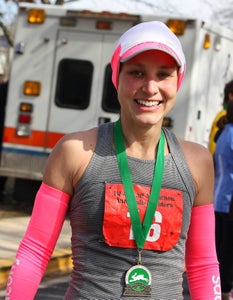 WR:  How do you reward yourself for accomplishing your training/running goals?
D:  Cupcakes! In all seriousness sometimes I do reward myself with food but more often than not the personal satisfaction I get is enough. I get excited to tell that little doubting voice in my head to SHUTUP. The only limits in my life are those I place on myself. When I hit a goal I let myself dream a little bigger and don't allow it to scare me. Of course I will admit that from time to time I do go shopping as a reward. The lure of a new purse has pushed me through many hard miles at the end of a marathon.
You're hooked, right? Head on over to Mile Posts to read more!

We love how Dorothy quiets the self doubt that sometimes creeps in by telling it to "Shut Up!" How do you deal with self doubt?  
50 DAYS OF GIVEAWAYS – DAY 17
Today's prize. . .
1 Running Outfit FROM TITLE NINE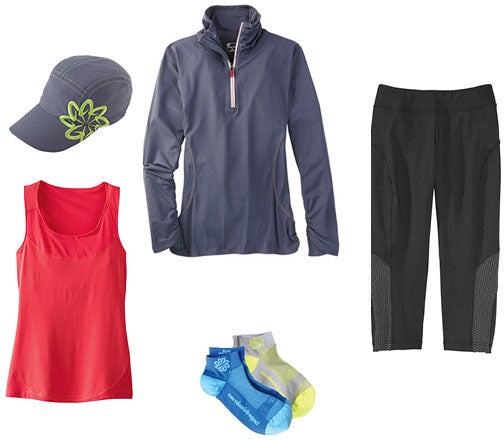 Win a Running Outfit from Title Nine. This package includes a Reflective Run Cap, Paradigm Top, Paradigm Zip Neck, Endurance Capri and Essential Socks to keep you running your best this spring in any weather. Worth $198, titlenine.com
ENTRY NOW CLOSED
Yesterday's winner. .
Congratulations to Natalie Conrad who won a RACEDAY Books Pink Book Training Diary. Please email Jessica@womensrunning.com with your mailing address to claim your prize!
Saucony's "Find Your Strong" Video contest, featuring our Blogger On The Run- Dorothy Beal: