Blogger On The Run: Keeping Mommy Sane
This week's Blogger On The Run started running to lose the baby weight, but kept the healthy habit after realizing her own strength!
Heading out the door? Read this article on the new Outside+ app available now on iOS devices for members! Download the app.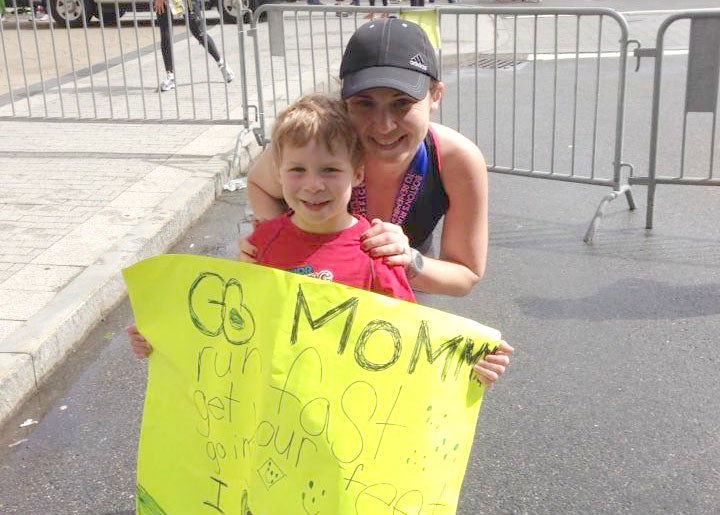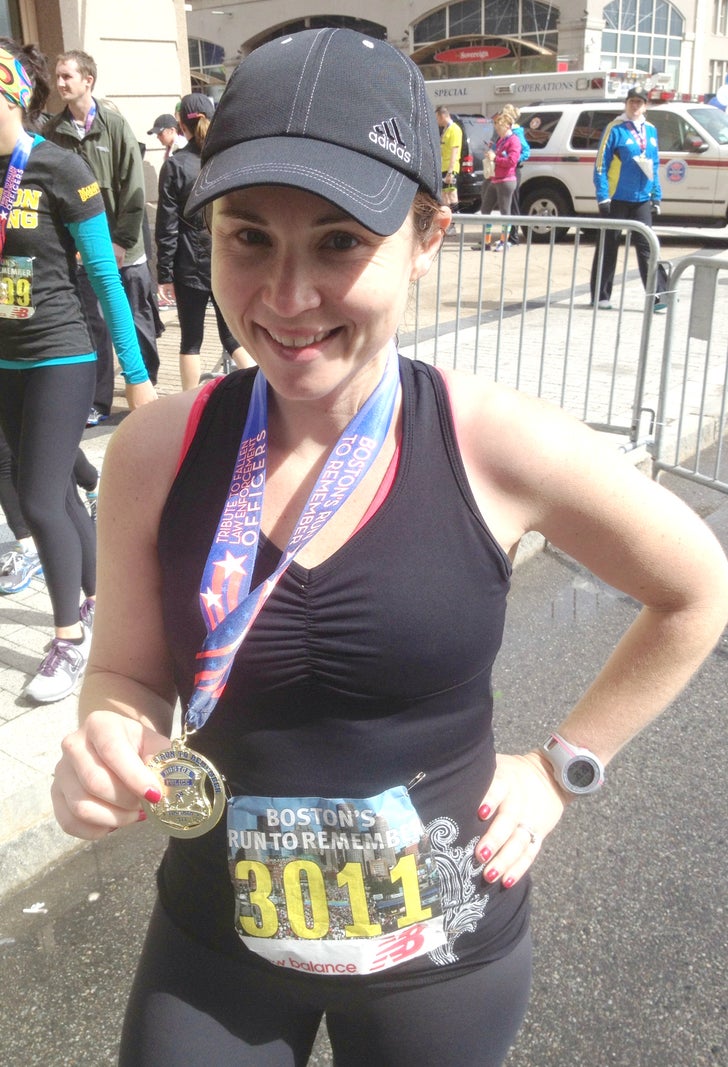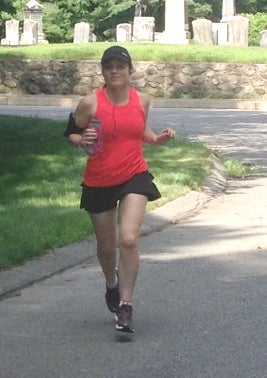 This week's Women's Running magazine Blogger On The Run is a busy mom who originally began running to drop the baby weight, but ended up falling head-over-heels in love with the feeling of accomplishment after a good run. Meet Jessica from Keeping Mommy Sane – she's setting a healthy example for her children (one even asks to park in the furthest space away so they can walk for exercise!) and kicking butt along the way. Read Jessica's story to find out how she prioritizes running and why she thinks Jennifer Garner would be a killer work-out buddy!
Women's Running: How would you describe yourself? 
Jessica: I am a working mom of two small kids trying to balance career, family, marriage, motherhood, fitness…and (of course) my sanity! It can definitely be a struggle at times, which is why I'm so grateful that I discovered my inner runner. Running has become my outlet, my hobby and my much-needed "me" time. It still feels strange to call myself a runner sometimes, but the truth is that it's now part of who I am (along with being a vegetarian, pop culture junkie and coffee addict).
WR: How did you begin running?
J: I dabbled here and there over the years, but I only began focusing on running seriously after my youngest child was born in June 2011. I ran a 5K in October 2011 when she was three months old, followed by a 10K that next spring, and when all was said and done, I ended up competing in six races in 2012 and set a PR in every single one. I even "placed" in a race for the first time (earning my first medal) and in my last race – almost one year from my first postpartum 5K – I missed a sub-25 5K by 2 seconds. That surprising level of success has been both rewarding and motivating – and has pushed me to set challenging new goals for myself, like running a sub-2:00 half marathon.
WR: What keeps you running and training?
J: I have always been pretty goal-oriented (and, I admit, a bit competitive), so I've found that I do my best when I am training for a specific race with either a distance or a time goal in mind. But I am also motivated by the fact that I know I am setting a good example for my children about the importance of being physically active. I love when my 2 year-old sees me in my running sneakers and says, "Mommy go run?" or when my 6 year-old asks me to park far away from the store entrance so we can "walk and get some exercise." These are lifelong lessons that I hope will put them on the right path toward living a healthy lifestyle.
And I'm not going to lie: running has definitely helped me lose the baby weight…and keep it off.
WR: What type of run is your favorite?
J: If you had asked me this question earlier this year, I would have said sprints or intervals, for sure. But after completing my first half marathon in May, I was surprised to find that I really love slower, longer runs that are more about endurance, rather than speed. Who would have thought?!
WR: What's your favorite race memory?
J: Without question, it's finishing my first half marathon. I first started following some running bloggers several years ago, and when I would read their recaps of half marathons and 10+ mile runs, I'd think, Wow, there is no way I could do that.  But I did – and more than that, I enjoyed myself every single step of the way. Completing that race, and dedicating myself to the months of training that led up to it, will go down as one of my biggest lifetime achievements, and crossing that finish line was a feeling I will never, ever forget … and is one I can't wait to experience again soon!
WR: What do you hope your readers will get from reading your blog?
J: I hope they see someone they can relate to. I'm not an elite athlete, just a busy mom trying to do her best to balance work, family, motherhood and living a healthy lifestyle. It could be so easy to use that as an excuse to avoid working out, yet I refuse to do so because running is my way of doing something good for me, both physically and mentally. It just takes commitment – and often a little creative calendar maneuvering. I have so many friends who look at me like I'm crazy when I tell them that I run at 5am, but that's what works best for me. For others, it's hitting the gym once the kids are in bed. I hope my blog shows other moms that it is possible to make time for regular exercise: you just need to figure out what works for you, stick with it and don't let yourself make excuses.
WR: How do you reward yourself for accomplishing your training/running goals?  
J: Honestly, I usually reward myself by taking a little time off! I work out 5-6 days a week, and the majority of those are done at 5am, so after meeting a goal, I cut myself a little slack for a few days – sleep in, go for walks instead of a run, etc…. A pedicure is nice too!
WR: Best running advice you've received or given?

J: Believe in yourself – and trust your training. This has been a tough for me because I still find myself plagued with self-doubt as a runner, and while my running confidence has definitely improved over the last year, I know I still have a long way to go. I often had to remind myself of this when I was training for my half marathon.
WR: If you could run with any celebrity who would you choose?
J: Jennifer Garner. Not only is this fellow mama in incredible shape, but she just seems so cool and down-to-earth. I bet she'd be a a fun work out partner!
Want to read more? Head over to Keeping Mommy Sane!
GIRLFRIENDS UNITE! Jessica admits she still struggles at times feeling like a runner. What tips can you share for feeling confident in your run-girl-self?
GIVEAWAY ALERT!
We love our Women's Running magazine Blogger On The Run so much that we want to inspire you to check her out! Simply leave a comment below telling us what you think about Jessica's story and you'll be entered to win a one-year subscription to Women's Running magazine.
LOVE RUNNING BLOGS? CHECK OUT A FEW MORE OF OUR FAVS: