Suja Juice Co-Founder Shares Healthy Lifestyle Tips
"As young women, it can be really easy to discount yourselves or think that you don't have enough experience."
Heading out the door? Read this article on the new Outside+ app available now on iOS devices for members! Download the app.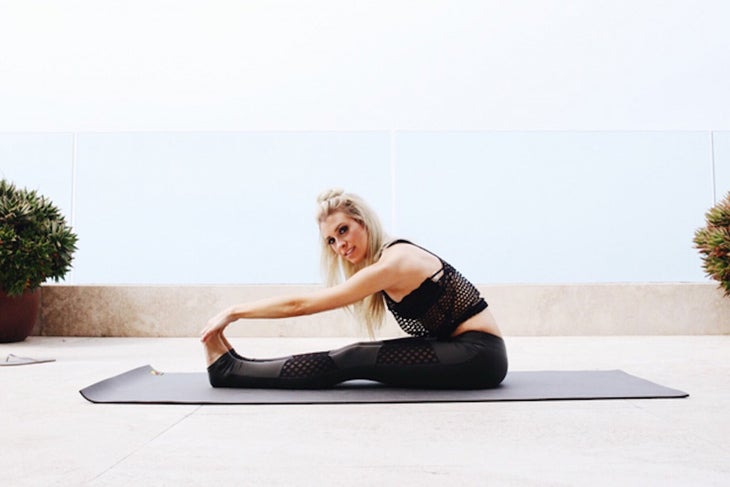 Annie Lawless, co-founder of Suja Juice, has some advice for all the young women out there: listen to your gut. And that's exactly what she's doing herself. Whether it's juice, career or exercise, Annie values being true to herself. We asked her a few questions:
Women's Running: Suja Juice has been an extremely successful business, what led to your decision to step away?
Annie Lawless: My friend, Eric Ethans, and I had a very lucky start. We had this local home-delivery service here in San Diego that we were operating for about a year, just out of our apartments. It was actually a contact through a client of ours, who tried the juice and said, "if I can drink this, anyone can."
Now, Suja has grown to a point where there are many amazing, capable, smart people involved. In August 2015, we took a partial investment from The Coca-Cola Company. It has become very well organized, to the point where I wasn't feeling as stimulated or as challenged as I was before. So that's what I decided to do. It was time for me to put my attention into my blog and other things that I was feeling more inspired by.
My blog, Blawnde.com, is a couple years old now. I started it as my own space on the internet to share more with people who were asking me more questions about my diet through the Suja contact forms. It started as me posting three meals a day. I would provide recipes and provide people more supplemental information beyond the products and beyond the juice. People started asking questions beyond nutrition: what beauty products I use, my stance on various diet philosophies, down to what I was wearing. It had always been a hobby, but when I left Suja it became clear that I really want to make that the forefront right now.
I also recently started my YouTube channel to give people another medium to connect. I'm hoping to really keep going and grow it. It's a little all over the place, but as an example, I have a series of blog posts called "You think it's healthy, but it's lying" where I pick apart foods that are marketed as healthy, and people think are healthy, but they're actually not and explain why. I have included video explanations that are continuations of that series. I have make-up tutorials and thoughts on trend videos. I have twenty-something videos up right now and the main categories include diet, tutorials with make-up and beauty, and recipes. It's a lifestyle channel.
WR: I know you began juicing because of your allergy to gluten, and now a lot of your readers are interested in your health tips. Celiac disease and gluten allergies are a growing health concern, but being gluten-free has also become a trend. Do you think juicing, and your health tips, are as helpful for people who aren't allergic to gluten?
AL: Great question. It's a two-sided coin. On one hand, a lot of the processed, refined carbohydrate foods on the market are glutinous. So, cutting gluten out of your diet can be beneficial in the sense that it can help you clean up your diet and avoid a lot of the processed foods that you might be eating: cookies, cupcakes, muffins, breads.
However, I believe that whole wheat and whole grains that do contain gluten are absolutely a healthy choice, and in most cases they're healthier that the gluten-free options on the market that are processed. For me, gluten-free has become a little bit of a dupe term in the food industry. Either in 2014 or 2015, the gluten-free industry was a billion dollar business. I think slapping the gluten-free label on things is starting to make people believe it's a healthier choice, when in a lot of cases it's not. As long as you don't have a sensitivity to it, I see no reason to avoid gluten.
WR: From starting a business, to keeping your blog and YouTube channel current, I know you're busy. What do you do, personally, for exercise and to keep yourself mentally healthy?
AL: I've been doing yoga since I was 16 years old. The reason I started was actually because I was into running and I had a really bad sore knee. A physical therapist told me it was due to a tight IT band, which got me into foam rolling, which led me to yoga. I had been running consistently then since high school, but I took a break after college. I returned to it last year because I missed the release it gave me. The high level of intensity—it provided a balance with yoga.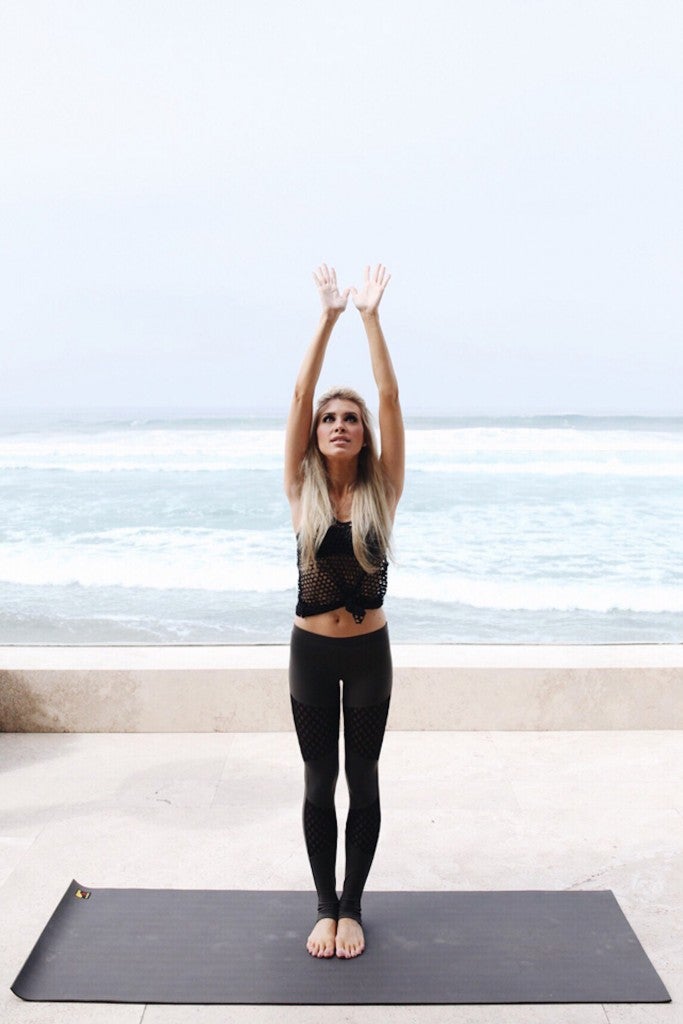 For me, I can do all of these things in my life—my blog or Suja, or whatever it might be—but I can't be inspired and passionate if I'm not feeling my best and doing things that make me feeling totally focused and inspired. So I have to work out every single morning, and it's not always a crazy intense thing. Sometimes it's a three mile run, sometimes it's a walk, sometimes it's a gentle yoga, sometimes it's a hot yoga. Movement each morning before I do anything else is a mandatory requirement, not only to clear my mind, but also to help me organize my thoughts for the day.
I still don't take a Garmin or track my runs. I used to be obsessive about that, but now it's really just about enjoying it. I start running when I want to, and I stop when I want to, and it's brought my love for running back because it's totally on my terms now. That's been a really nice part of coming back to it after a break.
WR: What is next for you?
AL: I definitely want to start a new brand. I have several ideas, one in particular that is more beauty focused. What I learned from Suja was that I really love helping people feel, look, and be better, in whatever way that might be for them. I want to share with others by providing something that makes my life better and helps me be my best self.
As young women, it can be really easy to discount yourselves or think that you don't have enough experience. My biggest advice is, that's just kind of bulls**t. Honestly, nobody knows what they're doing. When you're young, and especially female, it's easy to let those thoughts get in your head. I had no idea what I was doing, but I had the idea. You have to give yourself credit, because when you have the idea, you're the most valuable person in any scenario. Have confidence, stand behind your ideas, and know that what you're bringing to the table is absolutely worth chasing after. Trust your gut.