How To Work Your Way Past The Rampant Fast Food Culture
Here are some tips to stay out of the drive-thru.
Heading out the door? Read this article on the new Outside+ app available now on iOS devices for members! Download the app.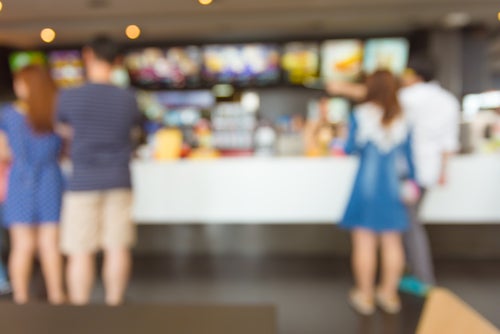 We all know that eating out at McDonald's isn't good for our health—but does that actually stop most people from swinging through a drive-thru when they quickly need food? Unfortunately, it does not. With fast food restaurants in America serving 50 million customers per day, it's not easy to ignore how dangerously acceptable the phenomenon of fast-food culture has become in our society.
Needless to say, the normalized fast food heavy diet does not come without ramifications. From 34 percent of children in the United States eating fast food on a daily basis to 20 percent of all American meals being eaten in cars, it's without much question that 35.7 percent of Americans are considered obese.
Switching from being heavily in the grips of society's fast-food culture, to being in the grips of one where you're eating with a health conscious mindset—even when you're in a time crunch—is achievable. But how does one eat healthy, acquire unprocessed foods and keep up a well-rounded diet when they're constantly in a rush? After all, the need to eat quickly is the reason most people end up with a primarily unhealthy diet in the first place.
The Fast Food Culture Solution
For the mom juggling parenting and full-time work to the college student just trying to get through exams, having a healthy repertoire of recipes and meal prepping for the entire week in advance will be your saving grace. Let me show you some tips and shortcuts to make meal prepping easier:
Overlap ingredients in your meal prep recipes.

If you cook rice one night for your teriyaki chicken dish, save time by using that same rice later in the week if you plan on making something like a shrimp pesto-rice salad or chicken fried rice.
Cut all of your fruits and veggies in advance.

We're all much less likely to eat a healthy meal after work if we know that we have to spend time cutting vegetables when we get home. Raise your chances of success and good health by being prepared.
Have snacks on hand that aren't too calorie heavy—but are still rich in protein.

Keep snacks like Greek yogurt parfaits, hard-boiled eggs, and hummus and veggies stored in your fridge at home and at work to make sure you have enough protein between meals.
Keep your kitchen stocked with healthy, easy-to-make foods.

The process of meal prepping can seem overwhelming for many, but calm down your nerves and be ready to prep by having everything you could need already in your kitchen.
Furthermore, there's much to say about a total shift towards a total health conscious mindset (instead of only refraining from eating unhealthy foods). So, where are your fitness goals? Are you in tune emotionally with your physical capabilities as well as the food you're consuming?
Fast food culture is a phenomenon that has come to not only accept, but also embrace, the disregard of our physical well-being in trade of delicious and convenient meals. So, beyond just making sure our bodies have the proper nutrients, having a mindset that treasures your health, your fitness, and your longevity is crucial.
I'm here to tell everyone that you aren't bound to drive-thrus, fast-food restaurants, and fried food meals. With the help of an easy-to-make and healthy recipe repertoire, meal prepping and a fitness minded outlook, you're equipped with the necessary tools to conquer the phenomenon of fast-food culture.
To your delight, you'll feel more energized, gain more clarity of the mind, and have a stronger endurance for all of your fitness ventures. So get ready to bid the fast-food farewell—and say hello to good health and longevity. Your body will thank the heavens that you've started treating  it like the temple it actually is.