PUMA's NITRO Technology Powers PRs
The right running shoe has the power to transform your runs, whether you're going for speed or just enjoying getting out there
A great pair of running shoes makes it easier to get out the door by transforming firm sidewalk runs into a soft and effortless experience, which frees you up to achieve PRs or get lost in your daydreams. And sure, finding the right running shoes can be a time-consuming and expensive process. But it doesn't have to be that way. 
PUMA incorporated its latest NITROFOAM™ technology into its full line of performance running shoes. And for good reason: the nitro-infused foam mirrors all the highlights of the ideal running shoe—durability, responsiveness, and comfort—with no added weight. 
NITROFOAM™ Technology
PUMA created its NITRO™ technology through an innovative process that infuses the shoe's foam with nitrogen gas. This technology provides the responsiveness and cushion all runners require without tacking on additional weight. Regardless of your mileage or pace, having the right technology underfoot is key to maximizing the time you spend running. 
PUMA has been making running shoes since 1954. That long tradition of innovation and performance, coupled with new technology like NITROFOAM™, has led PUMA to create specialty running shoes capable of supporting every kind of runner—without breaking the bank. 
Deviate NITRO™ 2 for Speedwork and Performance
What if running faster was just a little easier? The Deviate NITRO™ 2 could make it happen. The original model was a beloved, award-winning shoe. And the redesign, which incorporates NITRO™ technology, is even better. Whether you're training for a marathon or getting in some track workouts, the Deviate NITRO™ 2 is built for comfort, propulsion, and a smooth ride at any speed. The shoe offers optimal cushioning paired with a six-millimeter drop and a layer of NITROFOAM™ Elite. Plus, the PWRPLATE—an engineered carbon plate in the midsole—helps stabilize the entire shoe and maximize energy transfer, so you can do more with each step.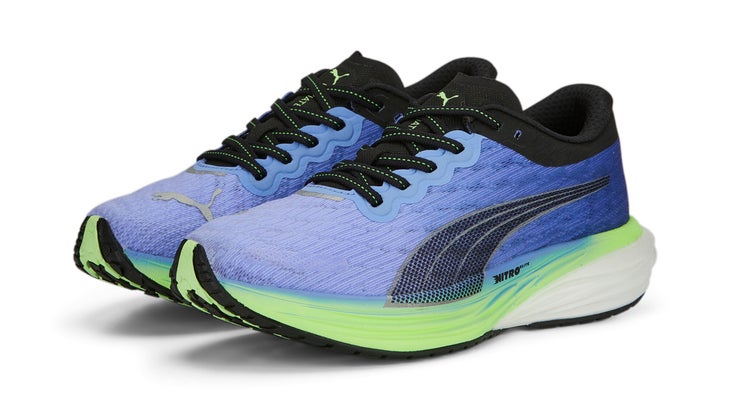 Velocity NITRO™ 2 for Daily Training
Everyday runners should take a look at the Velocity NITRO™ 2—the pinnacle of a lightweight daily driver made with PUMA's responsive NITROFOAM™. The Velocity NITRO™ 2 is a no-fuss shoe that's durable, comfortable, and capable of supporting any run you decide to tackle. Strategically placed reflective accents add a safety element for early morning or late-night miles. It also comes in a variety of pared-down pastels and neutrals to offer the ideal aesthetic for any runner.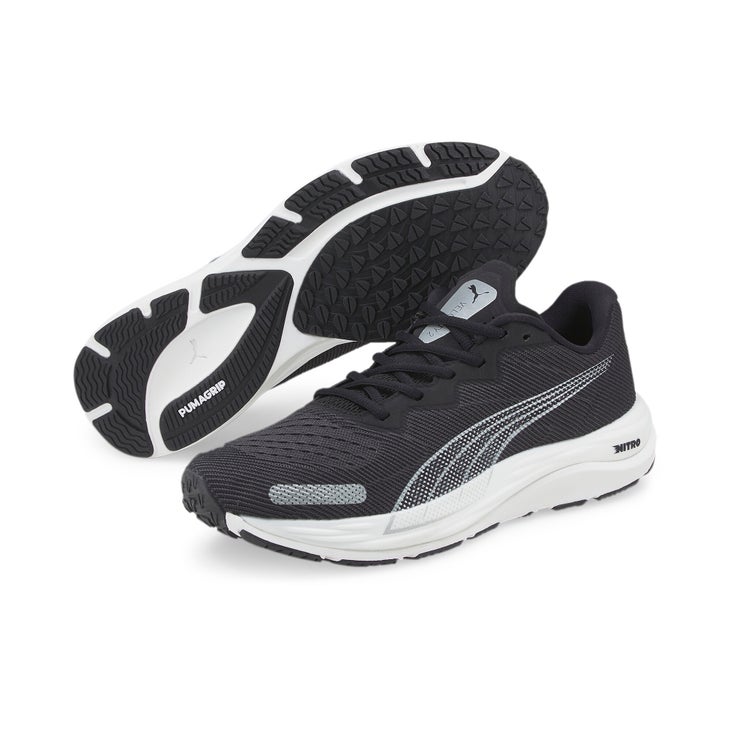 ---
PUMA is one of the world's leading sports brands, designing, developing, selling and marketing footwear, apparel and accessories. For 75 years, PUMA has relentlessly pushed sport and culture forward by creating fast products for the world's fastest athletes. PUMA offers performance and sport-inspired lifestyle products in categories such as Football, Running and Training, Basketball, Golf, and Motorsports. It collaborates with renowned designers and brands to bring sport influences into street culture and fashion. The PUMA Group owns the brands PUMA, Cobra Golf and stichd. The company distributes its products in more than 120 countries, employs about 20,000 people worldwide, and is headquartered in Herzogenaurach/Germany.