This Runner is Doing the Boston Marathon with a "Soft Bones" Condition
She's running with hypophosphatasia to show her daughter how to be strong.
Heading out the door? Read this article on the new Outside+ app available now on iOS devices for members! Download the app.
Many of us have felt compelled to complete something even when we know it will injure us in the end. It's part of the genetic make-up of so many endurance athletes. And yet, we are sometimes quick to question another's motivation in a similar situation.  We may even judge someone as selfish, masochistic or even crazy.
Jennifer Jansonius will run the Boston Marathon this year with a condition that might result in permanently broken bones. In interviewing her, I was perplexed: "Why would someone put herself at such risk and in turn put further stress on her family?"
Jansonius is like many women running the Boston Marathon for their first time: a 33 year-old and mother of a five-year-old daughter, Amelia, who finds control over her life through running. She finds her self-worth not with her outward appearance but with her strength as a runner. But Jansonius' road to Boston was in many ways a lot harder than most runners' roads to Beantown.
After suffering two broken femurs within ten months in 2014, Jansonius began a three-year journey searching for an answer to her condition. This led her on a parade of doctor visits and tests before she was finally diagnosed in 2017 with hypophosphatasia—a rare, and sometimes fatal, metabolic disease that softens the bones. This diagnosis occurred only after her condition was wrongly attributed to an eating disorder, poor running form and other arrays of disorders. As of now, there are no medications approved to treat her condition, and insurance considers any treatment she pursues as exploratory, and thus, a highly cost prohibitive out-of-pocket expense.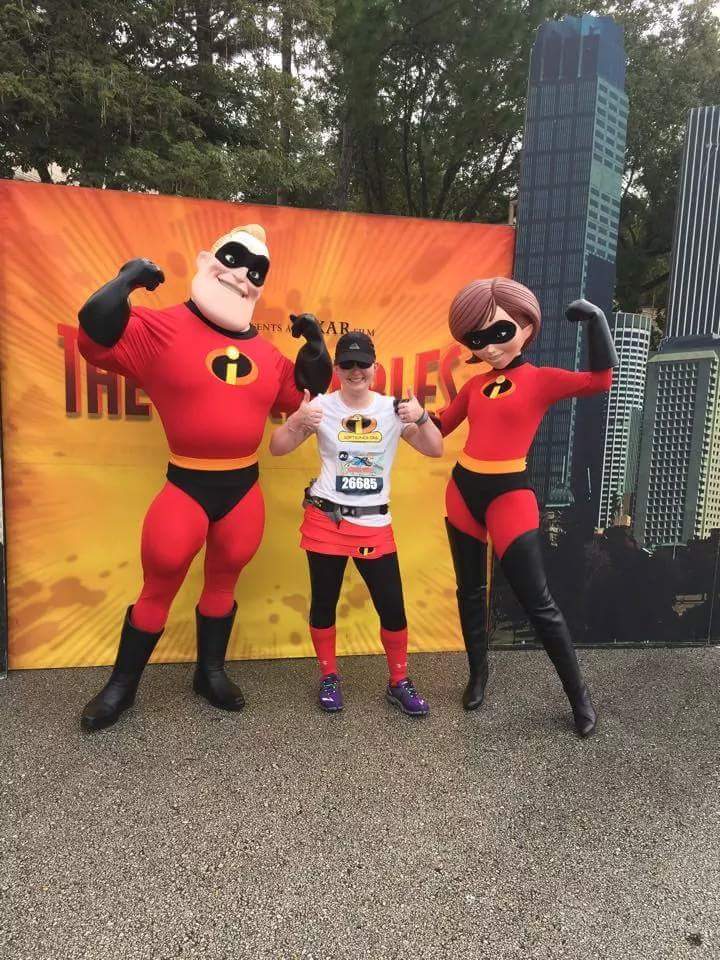 Upon first being diagnosed, doctors spoke of eventually having to rod both of her femurs and of her potentially being confined to a wheelchair. "I swore that my daughter would remember as the mother that I wanted her to if my condition reached that point. I want her to remember me as strong, brave, capable and as someone who stared fear down and still went after my dreams. I didn't want her to just know me as someone who was just sick." It was only after she was told she would never realize her dream to complete a marathon that she was determined to reach it any way possible. Two months after her second fracture she walked a half marathon.
Due to her fragility, she is only able to train eight weeks for a marathon. Even then she maxes out at a 20-mile week where many other marathoners top mileage week reaches more than 40 miles. Six days a week for about 90 minutes she cross-trains (a combination of swimming, elliptical and bike trainer). When she does run long (more than six miles), she seeks out softer surfaces. "I carefully plan my day/week around those runs so that I am not putting more stress on my body. I avoid activities that require lots of walking like trips to the zoo or grocery store on those days," explains Jansonius.
In order to apply for the Athletes With Disabilities (AWD) qualification at the Boston Marathon, she sent to the requested paperwork (her application and official documentation from her doctor). She made numerous follow-up calls to ensure her documents were received. The committee told her it had until February to let her know if she was accepted. This is hardly enough time for an athlete to train for a marathon, let alone one with a disability. In November she was denied entry and told that the AWD spots had all been filled. That seemed strange to her since she had sent in her documents (multiple times) well before the deadline.
She persisted and requested Boston's committee reconsider its decision. Finally, at the end of January she was told she would be allowed to enter the Boston Marathon as an AWD under the "mobility impaired program," but only if the International Paralympic Committee qualified her as a disabled athlete. The IPC committee told her it could not qualify her without seeing her in person. It also stated it could deny to even see her if the individual initially reviewing her case did not deem her disabled "enough." How can one be defined as disabled enough? Is it someone who can do everything he/she wants to do with a bionic leg, or someone like her who can't do anything to improve her situation?
The thought of training for and then running a marathon on soft bones, let alone running one at all, would be daunting enough for most individuals to give up the challenge. But to have someone tell you your potentially fatal disease wasn't disabling enough and to turn you away, damages the spirit. Jennifer fought her way to the starting line and hopes to complete the race in the six hours she's been allotted—even if it means having to run the majority of it (a greater impact to her already soft bones).
As children we are led to believe, "Sticks and stones may break my bones, but words will never hurt me." As adults we understand the falsehood in this statement. Jansonius is neither allowing words of denial nor the damaging pounding of pavement to break her way to the Boston Marathon.
You can find Amanda McCracken online at www.amandajmccracken.com and on Twitter at @writermccracken.