Nick Symmonds Just Sold His Shoulder—Again—For $21,800
And he made more than $20,000 on the winning bid.
Heading out the door? Read this article on the new Outside+ app available now on iOS devices for members! Download the app.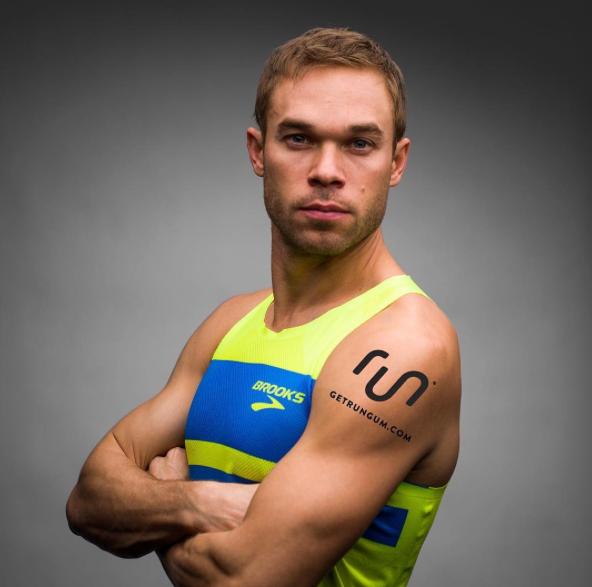 Remember when the 800-meter star, Nick Symmonds, auctioned off his shoulder—prime placement for an advertiser—ahead of the 2012 Olympics? The winner spent $11,100 on the space, which had to be covered up during competition due to race regulations.
Well, he just did it again, but this time the winning bid on Ebay was nearly double the 2012 number. There was a total of 107 bids to purchase a nine-inch space on his coveted shoulder. (He plans to represent his own company, Run Gum, on his other shoulder.) On his Ebay page, Symmonds addresses the rules regarding logos on athletes:
Due to antiquated rules, during all IAAF, USOC, and IOC governed competitions, I will be forced to tape over all forms of advertising on my body except the logos of my apparel and equipment manufacturers. Though these absurd rules certainly diminish an investment in an athlete, please know that I will put in extra effort to ensure that the winner of this auction realizes a fantastic return on investment.
He goes on to say that the 2012 bid winner, Hanson Dodge Creative, still saw huge benefit in national coverage, despite being covered up (which actually drew more attention to the arm):
In 2012 I held a similar auction. The winner of that auction, with a winning bid of $11,100, was marketing agency Hanson Dodge Creative. Hanson Dodge Creative was very pleased with the results of our partnership. Co-founder Tim Dodge went on to say, "Winning Nick's auction for arm space in the 2012 Olympics was a unique PR opportunity that more than paid off. It allowed Hanson Dodge Creative to partner with a world-class athlete to raise awareness for a cause we both believe in—athletes' sponsorship rights—and generated national coverage that continues to benefit HDC in 2016."
According to a Tweet from the runner, the winning bid came form T-Mobile CEO John Legere, who has been a long-standing advocate and supporter of the rights of USA athletes and their sponsors.