At the 2022 New York City Marathon, Women's Pro Field Features Global Talent
A world champion, a promising debutante, and last year's runner-up face off against several World Marathon Major champions and a strong American contingent.
Heading out the door? Read this article on the new Outside+ app available now on iOS devices for members! Download the app.
While résumés and personal bests can often predict who will finish on the podium, the best part about the New York City Marathon is that the lack of pacers, conditions, and terrain—the championship-style competition—so often level the field in unexpected ways. This year is no different.
The women's professional field will start at 8:30 a.m. Eastern on Sunday (you can watch live on ESPN2 or on the New York City Marathon app) on what's predicted to be a warm fall day— temperatures starting out in the mid-60s, with 75 percent humidity. The elite athletes will finish before the hottest part of the day, but no doubt the weather will play a part in race strategies.
RELATED: 10 Reasons To Be Excited About The New York City Marathon
New York's undulating point-to-point course and the solo women's start, which allows for clear head-to-head competition, means that although the finishing times are typically a bit slower, the race tactics are far more interesting. The field in 2022 includes Gotytom Gebreslase, 27, of Ethiopia, who became the marathon champion in July, along with Lonah Chemtai Salpeter, 33, of Israel, who placed third at the World Championships.
Salpeter has the fastest personal best, 2:17:45, which she set at the 2020 Tokyo Marathon. But Gebreslase has only gotten better at each of her three 26.2-mile races, most recently finishing the world championships in Eugene, Oregon, in 2:18:11.
However, these two top athletes may face a spoiler: Hellen Obiri, 32, of Kenya, who is a two-time world 5,000-meter champion and ran 64:22 in February at the Rak half marathon. Obiri moved from Kenya to Boulder, Colorado, to train with coach Dathan Ritzenhein at the On Athletic Club, in preparation for her debut marathon on Sunday. "I aim to win—the time doesn't matter," Obiri told Women's Running.
RELATED: Hellen Obiri Will Run To Win in New York
Aside from these top contenders, plenty of others will factor into the results. Here are six more storylines worth watching at the 2022 New York City Marathon: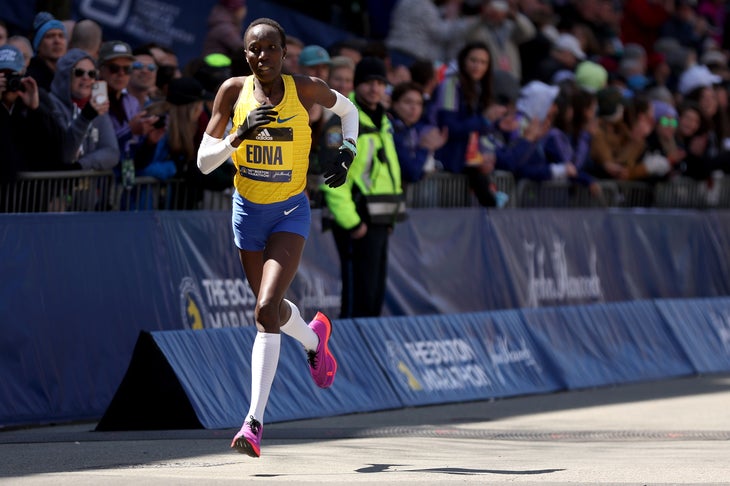 1. The ever-present Edna and 2021 runner-up Viola Cheptoo.
Her PR of 2:19:50 may be from 2012, but at age 42, Kiplagat, from Kenya, remains a threat. In 2019, she finished second at the Boston Marathon and fourth at the World Championships. In 2021, Kiplagat was second at the Boston Marathon, but will likely be named the champion pending the disqualification of the winner, who has since tested positive for performance-enhancing drugs. Will she defy age-related expectations once again? We've learned never to count her out of the top three on the World Marathon Major stages.
Cheptoo, 33, of Kenya, was the surprise runner-up in New York in 2021, finishing in her personal best, 2:22:44. In April, she placed sixth at the Boston Marathon. After last year's performance, she's worth keeping an eye on again on Sunday.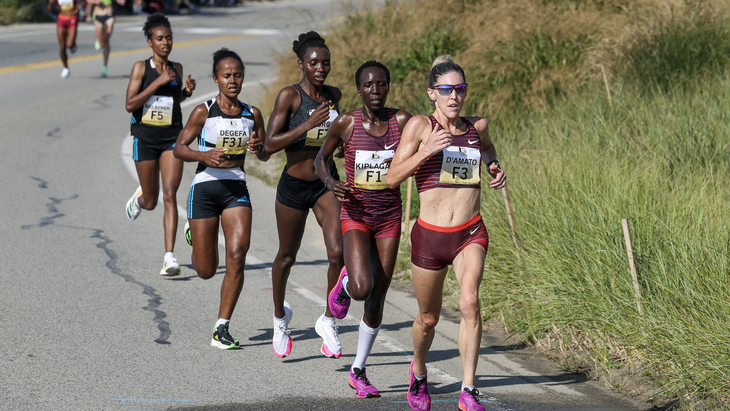 2. Keira D'Amato's third marathon in four months.
D'Amato, 38, is the former American record-holder (2:19:12), which on paper would put her squarely in contention for a top-three finish. But she's been busy racing 26.2 miles since July, when she finished seventh at the World Championships in Eugene. From there she raced the Berlin Marathon in September, where she had hoped to better her American-record time, but settled for 2:21:48 on what she has called an off-day. D'Amato is a strong bet for top American if she's recovered well since then.
RELATED: Keira D'Amato's Essential Workout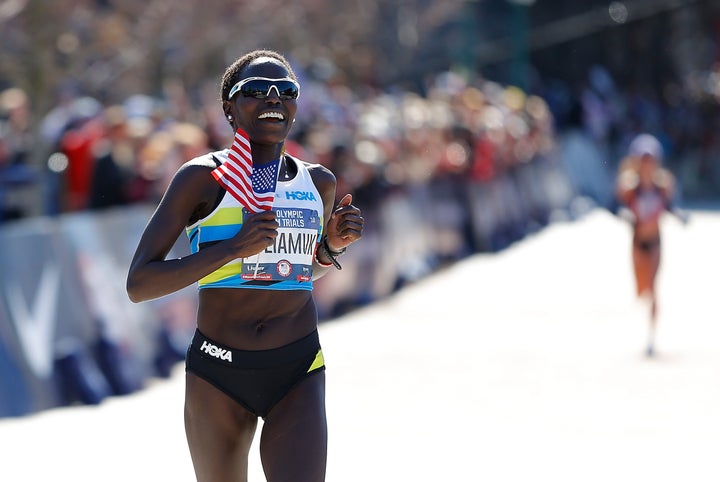 3. Aliphine Tuliamuk's return.
Tuliamuk, 33, the 2020 U.S. Olympic Marathon Trials champion, is back and ready to race, she says. After giving birth to daughter, Zoe, in January 2021, she made a quick turnaround to compete at the Tokyo Games and ended up dropping out of the race with a hip injury. During her buildup to Sunday's race she suffered an ankle injury but seems to have rebounded just in time—and Tuliamuk also seems to excel on hilly courses in difficult conditions. The 2022 New York City Marathon could offer a great opportunity for her to break through once again.
RELATED: Aliphine Tuliamuk Feels Faster As a Mother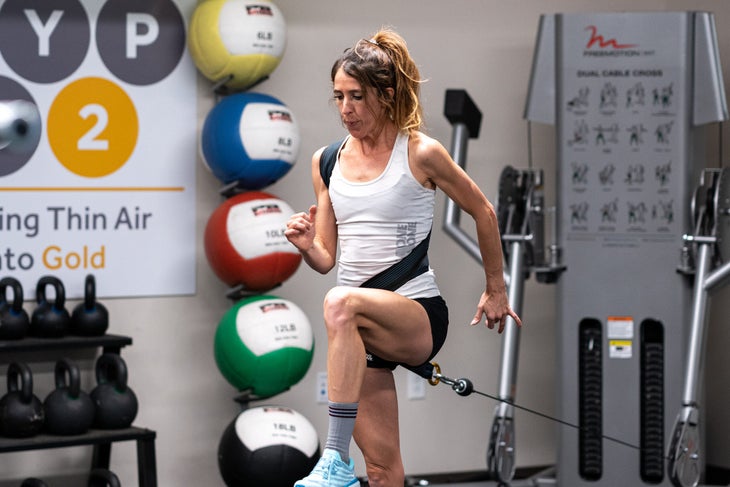 4. Stephanie Bruce's marathon goodbye.
It's the final stop on Bruce's retirement tour, save the USA Track & Field Cross Country Championships in December. In her final pro marathon, look for Bruce, 38, to leave it all out on the course, as they say, and save nothing. Bruce announced her retirement at the beginning of 2022 and has had some of her best career performances ever since, most recently winning her second national title at the 10K road championships. She has finished in the top 10 twice in New York and her marathon best is 2:27:47. She'll look to improve those two standings as she crosses her final pro finish line.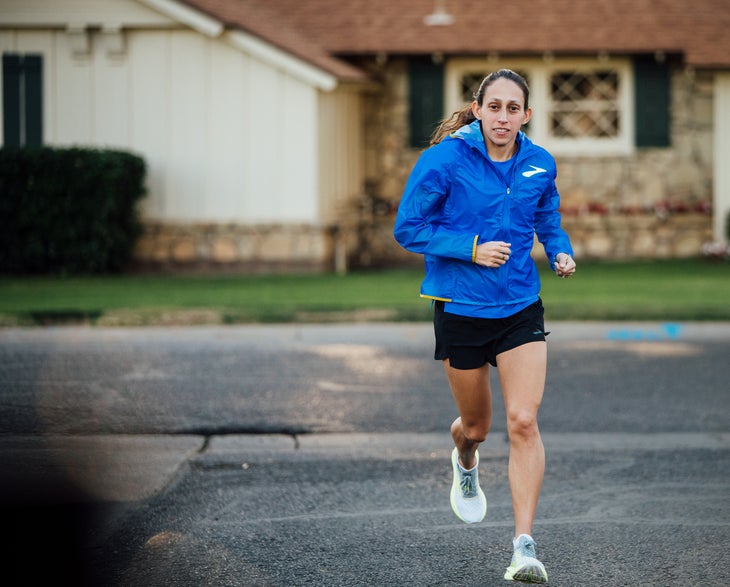 5. Don't count Des Linden out.
How one holds the title of 2018 Boston Marathon champion and still often flies under the radar is a little astounding, however Linden, 39, should always be mentioned in the mix. As she's gotten to the later years of her competitive road racing days, if she's feeling healthy she always takes a swing at doing something special. And the fans adore her, so she'll likely find a lot of support along the way.
RELATED: Des Linden on Ultra-running, Vulnerability, And Doing What Makes You Happy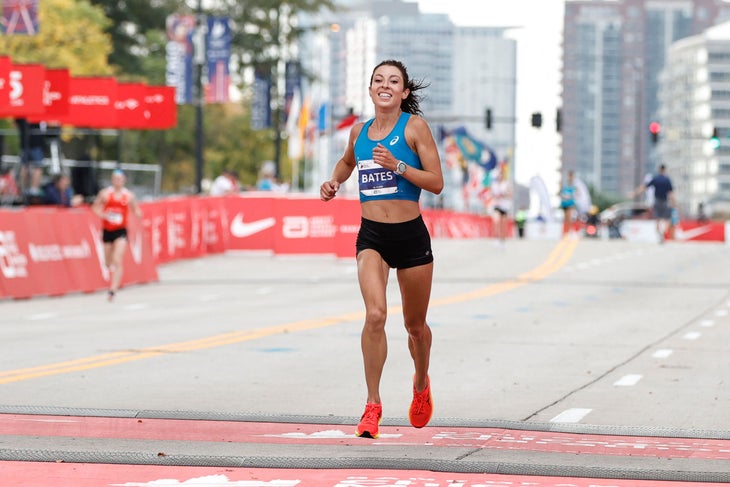 6. Emma Bates and the American depth of talent.
It's becoming impossible to mention every American woman's name who could break through at any given marathon, but Emma Bates, 30, finished sixth at the 2022 World Championships and second at the 2021 Chicago Marathon, so she has more than earned herself a place in the conversation as a probable top American.
Other Americans to watch include: Nell Rojas, who has twice finished as top American at the Boston Marathon; Dakota Lindwurm, two-time Grandma's marathon champion; Annie Frisbie, who was seventh in New York last year; and Lindsay Flanagan, who ran 2:24:35 in July to win the Gold Coast Marathon in Australia. Also look for Emily Durgin's 26.2-mile debut, following her 67:54 half marathon performance in January in Houston.
RELATED: For Emma Bates, NYC Marathon Conditions Will Provide Added Opportunity