Nancy O'Dell: Early Bird Runner
The "Entertainment Tonight" host gets to work earlier than we do—and still finds time to run before breakfast.
Heading out the door? Read this article on the new Outside+ app available now on iOS devices for members! Download the app.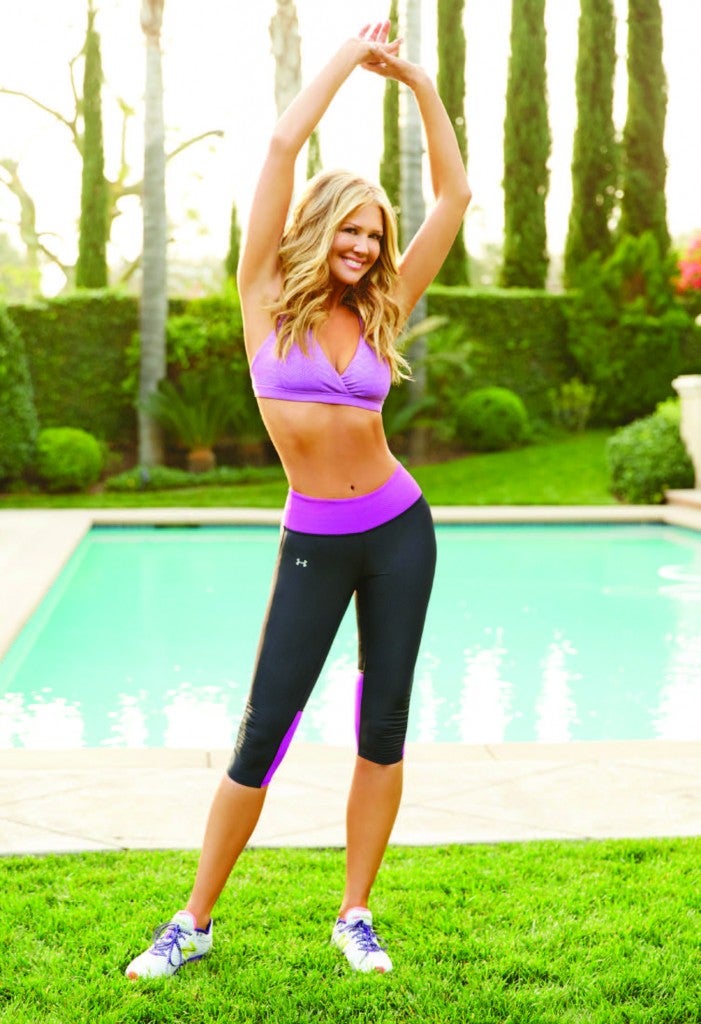 If it's 4 a.m. in Los Angeles, Nancy O'Dell is already on the treadmill. She puts in an hour most mornings—longer if she can get herself out of bed even earlier. Then she showers, eats breakfast and is on the road to work as host of "Entertainment Tonight" before 7 a.m. She packs her lunch the night before—usually a salad with grilled chicken and a stash of veggies to snack on.
"It's actually a really nice routine," O'Dell says. "I decided that I wanted to be on the kids' schedules, so I go to bed when my daughter goes to sleep, by 9 p.m. I don't need as much sleep as she does, so it gives me some nice time in the morning."
The 48-year-old anchor wasn't always so committed to living a healthy lifestyle, however. Growing up in South Carolina, O'Dell jokes that her family "ate bacon every morning, and we fried everything." She offset the greasy food by playing "every sport you can imagine," including basketball, softball, volleyball and tennis and "constantly running."
O'Dell jogged a bit as an adult to stay in shape. But it wasn't until 2008, when her mother died of ALS, that she truly became passionate about running and nutrition.
"I had been going back and forth between California and South Carolina, where she lived, and I wasn't focusing on my own health at all," she says. "It kind of dawned on me that if I wanted to be around for my own children for a long time, I'd need to make myself a priority."
After she started running in earnest, O'Dell discovered that time spent running gave her space to grieve for her mom's condition as well. "ALS is so uncontrollable," she says. "There's not a lot you can do. So I thought, Let me control my health as best as I can. This I can do. This I can control. I really kicked it into gear."
At first, to help motivate her to run in spite of an unpredictable work schedule, O'Dell hired a trainer. Together they would run through her neighborhood at 4:30 a.m. a few times a week.
After a while, she switched to the treadmill and realized she could multitask by watching DVDs of shows she had to keep up on for work. She's stuck to her treadmill routine to this day.
O'Dell says, "The first 5 minutes are always going to be rough. But after that, your body kicks into gear. After I run for 5 minutes, I feel like I could go forever."
Book Pitch
"I'm not a big cook. I get impatient, so I tend to burn things a lot. I joke that I should write a cookbook called Things That Even You Can Cook for people like me, because if I can do it, anyone can. I like to grill everything—corn on cob, romaine lettuce drizzled with Parmesan cheese and balsamic vinegar. We even grill broccoli. We wrap it in foil with a little bit of garlic salt on top. It's delicious."
Nancy's Noshes
Breakfast: "In the mornings, I love egg whites, and I find that Canadian bacon is a good sub for regular. I also have coffee with (a lot of) fat-free milk. If I'm extra-hungry, I'll have a piece of toast too."
Lunch: "My staple is a salad with chicken. What I've learned to do, since I am Southern and I love my fried chicken, is to cover the bottom of a pan with olive oil and garlic and brown a chicken breast in that. The crispiness of the chicken almost makes it taste fried, and the garlic sort of tastes like skin. I'll also bring an apple and vegetables, like cucumbers and celery, to snack on."
Dinner: "My daughter is 7, and she loves cooking hamburgers on our indoor grill. So right now, there are a lot of nights when I'll have a turkey burger without the bread for dinner. We also really like to order in sushi."