Meet Ellen From England!
For Global Running Day, we are celebrating runners from all over the globe! Follow the stories on our Instagram page.
Heading out the door? Read this article on the new Outside+ app available now on iOS devices for members! Download the app.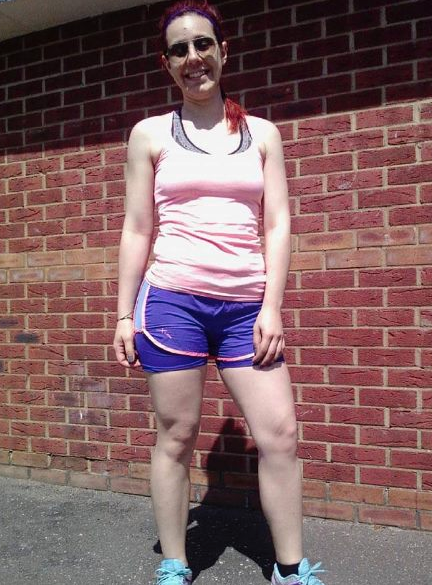 Ellen is from London, England, and we asked her a few questions about running:
Why do you run?
Running empowers me, it relaxes me, it makes me feel like I can do anything; most importantly, there is something to putting one foot in front of the other and feeling the wind in your face while listening to your favorite tunes—to me it is FREEDOM and INDEPENDENCE. Time for me to be me and feel like me. Also, the fact that all your success is solely depending on you, makes me love running! You get out whatever you put in, plain and simple.
Describe your favorite place to run.
Oh that is a hard one! I've lived in five different countries around the world the past 10 years and I've had the opportunity to run in the most beautiful places. My very favorite was an incredible trail in Germany (outside the city of Freiburg) by the lake. Seeing the sun set into the lake while you are running towards it makes you feel like you are flying in a cloud of pink and orange colors. I'll never forget that run, even though it was only 5 miles it felt like a dream from heaven! I hope I can go back one day…
What's your go-to pre- or post-run meal?
My favorite pre-run snack is either a banana and peanut butter, or an oatmeal and peanut butter Power Bar! In general, all things peanut butter can be considered great snacks before my run. As for post run, it depends. Since I am mostly an evening runner it is usually a lot of water and then dinner, but if I know dinner won't happen soon or it's not evening I'll reach for a protein smoothie or a hard boiled egg.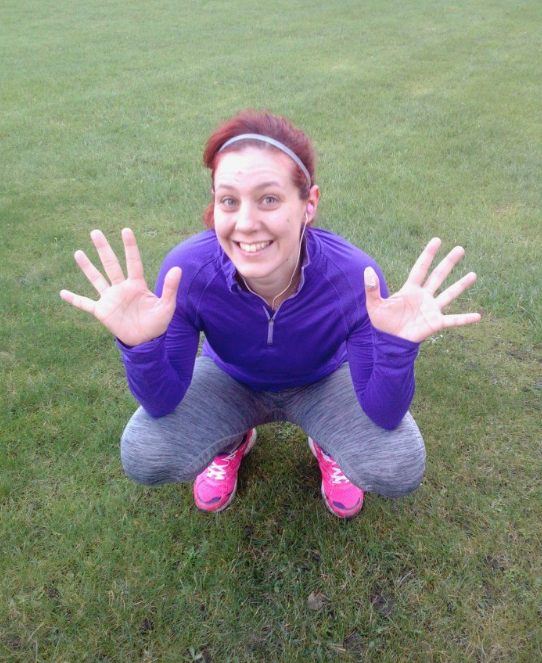 What makes you a badass?
I think every runner is a badass! We all know that the hardest part is to take the first step, get out of the door, remember why you love running in the first place! As for me, I think I am a badass because I moved to London, UK from New York, USA and less than six months later I was ready to run my first half marathon. I think I am a badass because no matter where I am in the world, the moment I lace up and get out there it doesn't matter—the world becomes mine! I am a badass because my definition of "sightseeing" in any of the countless places I've visited is a pair of running shoes, water and maybe a map! I think I am a badass because after years of thinking about it I finally made my dream a reality and decided to start my own blog, and share my adventures with the world! Tale of Two Runs is my story, is the way I share with the world why and how running has change my life and has taught me so many things! I am a badass because if there is one thing I learned through running is TO GET BACK UP WHENEVER I FELL DOWN! And believe me I've "fallen down" plenty of times…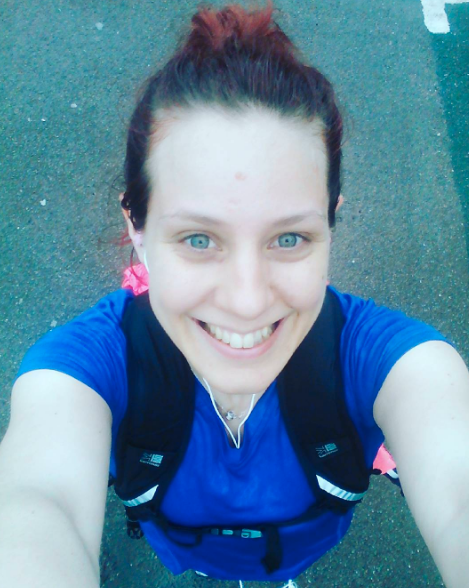 How will you celebrate Global Running Day?
I hope to be able to run in my home country, Greece, on Global Running Day along with people I admire and look up to. Every time I get the chance to run where I was born I feel at home, I feel peace. So to me, a global runner, there is no better place to run on Global Running Day, than home!
Read all of our Global Running Day stories from runners all over the world here.