What If Your Ghosts Of Marathons Past Wrote You A Letter?
Marathons are not easy. But if training feels harder this time around than it did before, read this letter and take it to heart.
Heading out the door? Read this article on the new Outside+ app available now on iOS devices for members! Download the app.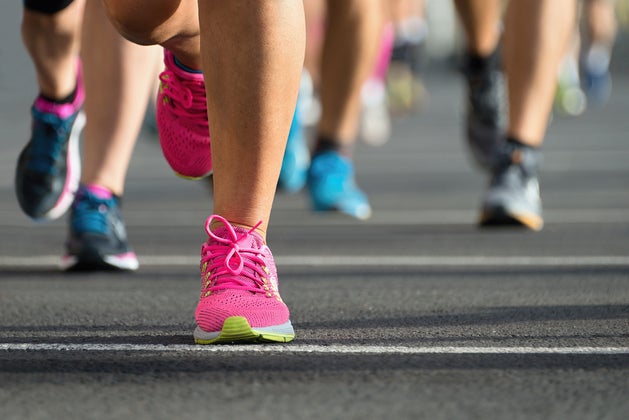 Dear [Runner],
You're a month away from your marathon.
You're ONLY a month away from your marathon!
[insert stunned face emoji]
Come on now, get excited!!!
… crickets …
No?
Okay, okay I get it. You're feeling tired, beaten down, hungry and—worst of all—slow. But don't worry, you felt this way last time. And I should know, because I AM you, or rather, I am Your Ghost of Marathons Past. Whether you remember it or not, things went down exactly the same way before as they are now: you got to this same point in training and thought the very same thought, verbatim: Was it really this hard last time? Did I feel THIS miserable?
The answer: Yes. Yes, you did.
You felt tired—no, not tired. That word is not even remotely fitting. You felt narcoleptic. Waking up in the morning was an epic battle of wills between your hand and the uncanny magnetism possessed by the snooze button swipe. Training for marathons will do that to you. Lunch? That time when you were supposed to refuel and sate the hunger that wouldn't quit? Let's call it what it was: nap time. And let's not even get into how fast you climbed into bed at night.
So yeah, you were this tired.
As for that insatiable hunger, marathon training basically turned you into a toddler. You learned the hard way never to leave the house without a bag full of snacks, so stop telling yourself you've never been this hungry before. You have been here. You survived.
And finally—running. Once again, I see you asking yourself how the h-e-double-hockey-sticks you are going to run an entire 26.2 miles faster than you ever have before, when you can't even run 18 at your goal pace. Is this actually going to work? Surely you didn't run this slow last time. Is this how other people feel training for marathons? 
Well, maybe you did, maybe you didn't. But did you run this fast last time? Were your workouts at the same blistering, nearly-will-breaking paces? Were you running the same volume of miles? Look back at those training logs, my dear doubting Thomas, and I challenge you to find the runner you were before hidden within that data.
Don't see her?
That's because you're a brand new you. A you that's going to put her head down and push through these last few weeks of hunger and exhaustion and self-doubt. And at the end of it all, on race day, you will stand at the starting line and know you did everything in your power to give yourself an outstanding race.
What more can you ask for?
A nap? Okay, I guess you can have that.
Love,
The Old You