Leading the Way for Female Running Coaches
Under Armour Coach Lara Rogers shows how women can excel in the pro ranks
When Lara Rogers accepted a job as head coach for Under Armour's Mission Run Baltimore Distance women's team, she was one of just four female professional coaches in track and field and cross-country in the United States (now, a year later, there are seven). Rogers herself never had a female running coach, but she doesn't dwell on that—she's too busy helping the country's best female runners pursue their wildest goals. As a coach, she isn't the one winning medals or competing in world championships like the professional runners she coaches, but she insists she's living a dream that's every bit as satisfying. 
From Runner to Coach
When Rogers started high school, she tried out for the school's field hockey team. She didn't make the cut, but the cross-country coach reached out to see if she wanted to try running. By her junior year, Rogers was being recruited by universities. Her senior year, she set her mind on winning the 3,200-meter state track championship, and that's exactly what she did, before going on to place second in the 5K and sixth in the two-mile at a national meet.
Rogers spent most of her collegiate running career at the University of Nebraska before finishing up at Shippensburg University. After graduating, she didn't have the opportunity to go pro quite yet, so her Shippensburg coach said she should consider volunteer coaching while continuing to train. Rogers had never thought about coaching before, but that volunteer gig changed the course of her life.
Rogers eventually signed a two-year contract with New England Distance, a pro running team. Going pro was a dream come true, but Rogers realized she missed coaching. While running for New England Distance, she coached a middle school running team, some of whom went on to medal at their state championship. "That gave me more joy than what I was doing with my own running goals," Rogers says. "I was missing helping others and seeing others succeed."
When her contract ended, Rogers returned to coaching, taking a job as the associate head coach at the University of Cincinnati. She wanted to be a head coach at a university, a dream that felt attainable since there are more than 5,400 NCAA running programs in the United States. There are fewer than ten professional running teams in the United States and the pro coaching field has long been dominated by men, so pro coaching felt like a long shot. But just after Rogers accepted a head coach position at a university, she connected with Cory Leslie, the Baltimore Distance men's head coach, and got the role as the women's head coach.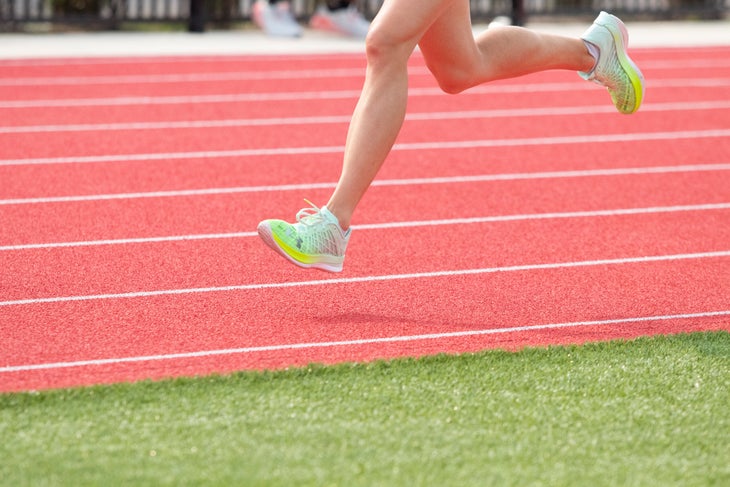 Growing as a Coach
Rogers didn't have any female running coaches in her running career, but she did have incredible female mentors and male coaches who helped shape her coaching style. While coaching in Cincinnati, she connected with female coaches in various sports. Cincinnati was one of the few collegiate programs to get an A score from the Tucker Center for Research on Girls & Women In Sport for having 80 percent women head coaches for women's teams.
Rogers participated in a Women in Coaching mentorship program through the U.S. Track & Field and Cross Country Coaches Association as both a mentor and a mentee. At meets, she also connected with other female coaches, like Furman University coach Rita Gary. It was Gary who put Rogers's name in for the Baltimore Distance team coaching position. "She never said, 'Hey, Lara, I did that,' but to this day, I pretty much give her all the credit for getting me into the role I'm currently in," Rogers says. That quiet support means the world to Rogers.
Rogers's coaching style today combines traits she admired when she was an athlete: relentless dedication (from her high school coach), leadership (from her Shippensburg coach), and enthusiasm (from her coach at the University of Nebraska). Her Nebraska coach created an environment runners wanted to be in and work hard in. "You came to practice excited to be there," Rogers says. "That's one of those things that I always make sure I have at practice—a fun environment where athletes feel like they can be themselves and give everything."
Coaching the Pros 
Rogers hit the ground running in the Mission Run Baltimore Distance coaching job, where she's building the program with Leslie, the men's coach. The men's team was established in fall 2021, and the women's team joined the ranks less than a year later, in summer 2022. They're working through the kinks that come with being a new team and are having success in both expected and unexpected ways.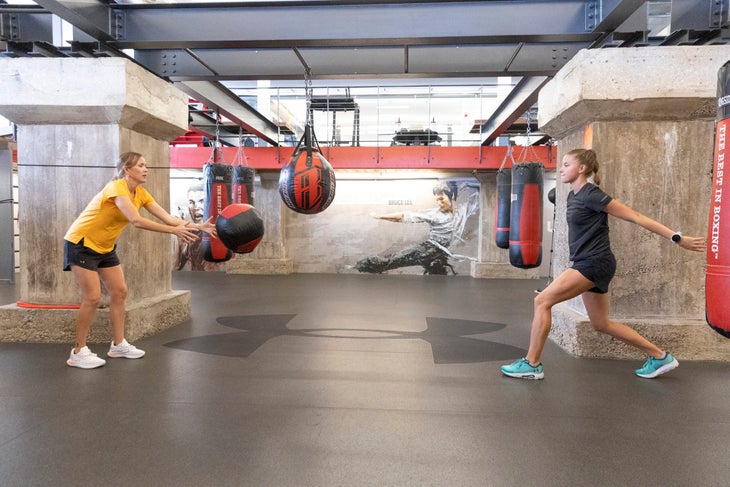 They've recruited incredible runners. "I tell all the athletes we're recruiting that you can be as good as you want to be here," Rogers says. "We have all the support we need." That includes things like a brand-new track, a great gym, and full-time strength coaches and physical therapists, all at the Under Armour headquarters in Baltimore.
One of the team's athletes, Lauren Ryan who represents Australia, recently competed in the 5km at the World Athletics Championships in Budapest, a goal Rogers thought was three to four years away. The Baltimore Distance athletes have huge goals, and they're fully committed to them. A big part of Rogers's job is helping them process their goals and figure out a path to get there. "They'll ask, 'Do you think that's realistic?' And I'll say, 'Yeah, it really is. You're going to have to work hard, it'll take time, and you'll have to be patient.'" And then they get to work.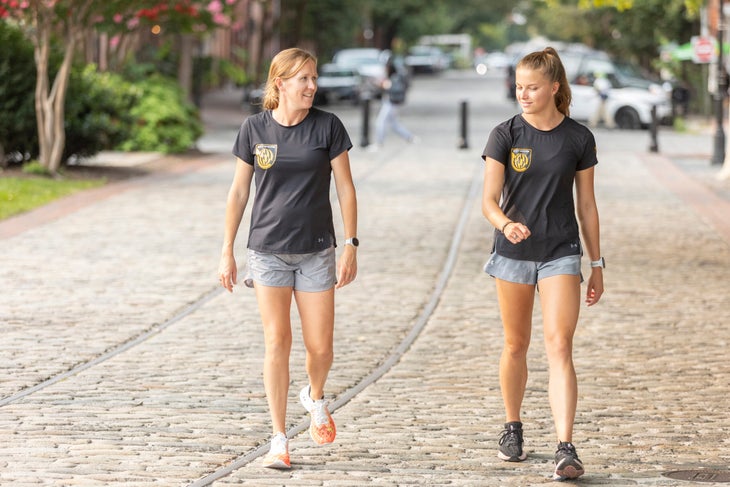 Under Armour also wants to share the running spirit with the local community, which has brought unexpected rewards. The team started Tuesday track nights that are open to anyone in the Baltimore area. Baltimore Distance coaches and athletes are there to coach attendees every week, and it's been more successful than anyone imagined. "The first week, we thought 15 to 20 people would be a good start, but 55 people showed up. We're in the 80s now," Rogers says, and attendance is still growing.
The sense of community and collaboration is what Rogers loves most about coaching and the running world, whether that's through college and professional coaching or local run nights bringing more runners together. "People are willing to help. That's what I want to do and what I want to inspire my athletes to do. We're in it for each other, and it's a small community—let's help make each other better."
---
Under Armour, Inc., headquartered in Baltimore, Maryland, is a leading inventor, marketer and distributor of branded athletic performance apparel, footwear and accessories. Designed to empower human performance, Under Armour's innovative products and experiences are engineered to make athletes better. For further information, please visit the Under Armour website.