For The Mom In Yoga Pants And A Messy Bun
Some days there just isn't time to look picture perfect. It's okay, mama—you are not alone.
Heading out the door? Read this article on the new Outside+ app available now on iOS devices for members! Download the app.
*Courtesy of Red Head On The Run
Hello there. I feel like we need to talk about something. And that something is the yoga pant. You see, it's gotten a bit of a bad rap and I feel like it needs a little redemption. Some love if you will.
(Disclaimer: Please hear me, yoga pant mom. I am not, I repeat…I AM NOT giving you full permission to let yourself go, and completely give up on life. Don't stop shaving your legs, wearing a bra, brushing your teeth, wearing real clothes or washing your hair. Because all those things are lovely and necessary to your hygiene, the health and happiness of your MARRIAGE and your well-being. This is simply an "I understand where you're coming from," and "I get how hard it is out there" article.)
So the yoga pant. It's become this thing. Is it okay to wear them to the store, if you have not in fact been to a yoga class that day….or ever? Is it okay for the tush to show or should it be covered? And let's not even talk about the legging or the jegging or whatever. It's all spandex and it deserves a fair argument.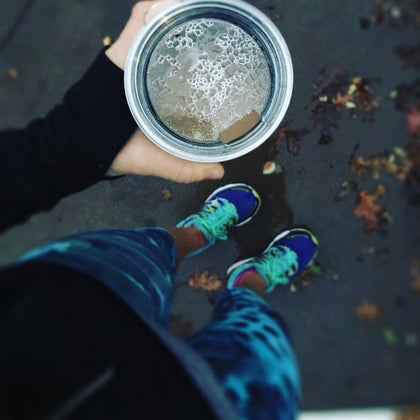 There was a time in my life I would not have been caught DEAD walking out into public wearing skin tight pants. And now suddenly (or gradually) I find myself with a wardrobe made up of a whole lot of spandex. What happened?! I feel like it's become a lot more doable with the introduction of "fashionable" workout clothes. You can walk that line with spandex and dry fit while still looking cute and colorful. Or maybe that's just the trainer in me.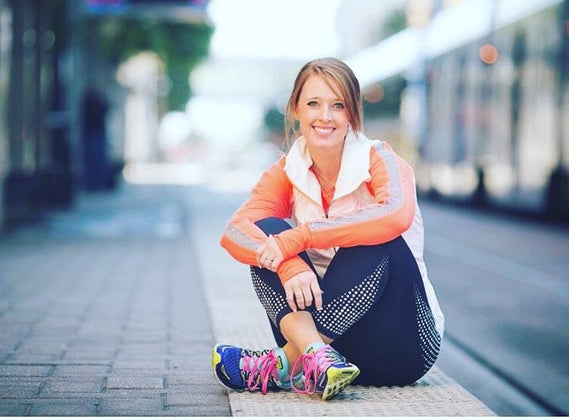 I think somewhere along the way I stopped caring. But not in the let-myself-go-completely way. And not in an I-don't-care-what's-appropriate-or-not way. Sometimes I just don't want to spend my energy to keep up with a certain look for the sake of always appearing as though I have it all together. I want to be okay with some days just being what they are—yoga pant days.
This is sensitive territory when you get past the jokes and the YouTube videos on active wear. It's a fine line between being appropriate, modest and aware of what you are putting on your body, and attempting to be someone you're not. So, I want to speak to the mom who simply finds herself in a yoga pant and messy bun frame of mind more often than not, because I think I relate to you best.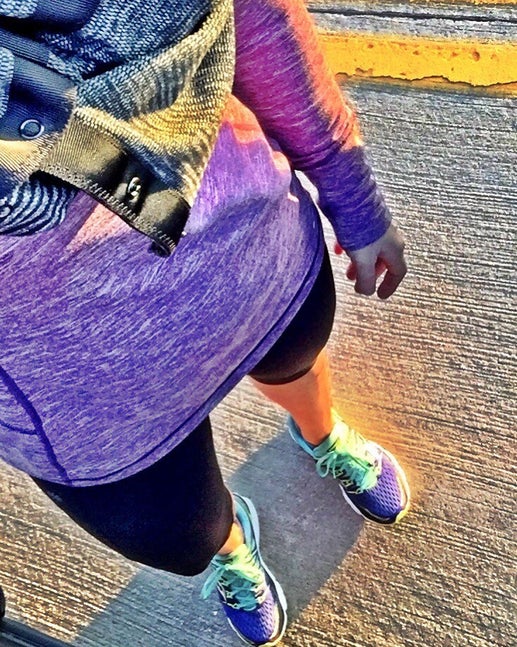 With that said, I do think there are some things to consider when pulling out the spandex.
Where are you wearing them to? If it's a church event or a nice dinner out, please reconsider. I'm not advocating a wardrobe of yoga pants in any and all situations. I'm simply calling out that maybe we shouldn't give them such a bad name. However, time and place ladies. It's just not always appropriate so keep in mind where you are going and who you will be with. A meeting with your boss is not the place to yank out the dry fit race shirt and spandex. Spruce it up a bit.
Trade them out some days for jeans and a cute top. It's really not that hard to pick out a non-spandex outfit. It's a pair of skinny jeans, a cute top and flip flops. Maybe a little blush, some mascara and lip gloss and you're all set. My husband always tells me how cute he thinks I look when I'm all casual no makeup girl. But seriously, I know it's nice for him to see me make a little effort too. I'm not saying that on the daily you need to go to any and all lengths to have yourself together, but it sure is nice when they walk in and can tell that you've put some thought into it. Don't hold yourself to an impossible standard, but keep in mind that it will also make YOU feel better to change it up sometimes. But take it a day at a time. If today you can't get away from spit up on your shoulder, then give yourself grace. That season will end and you'll have time for clean tops one day soon. Promise.
See what I mean about this being a sensitive subject? It's tough to find a balance there between being appropriate and taking care of yourself but also letting yourself off the hook of looking perfectly put together every single day. Be secure enough to go out in public in all your gym clothes glory because instead of taking an hour to transform before leaving the gym, you simply have to get your groceries and get home to a forever long to do list. The shower just has to wait. That's okay. So let's just not judge, okay? Give the yoga pant mom some grace, because you just don't know what her day might hold. It may be nothing more than spin class, Starbucks and laundry, but it may be a lot more. So let her be, and give her a break.
And maybe a gift card to Athleta.