Breast Cancer Awareness Month: Running For A Reason
Jacqueline Gottuso runs to support her mom and grandmother, both breast cancer survivors.
Heading out the door? Read this article on the new Outside+ app available now on iOS devices for members! Download the app.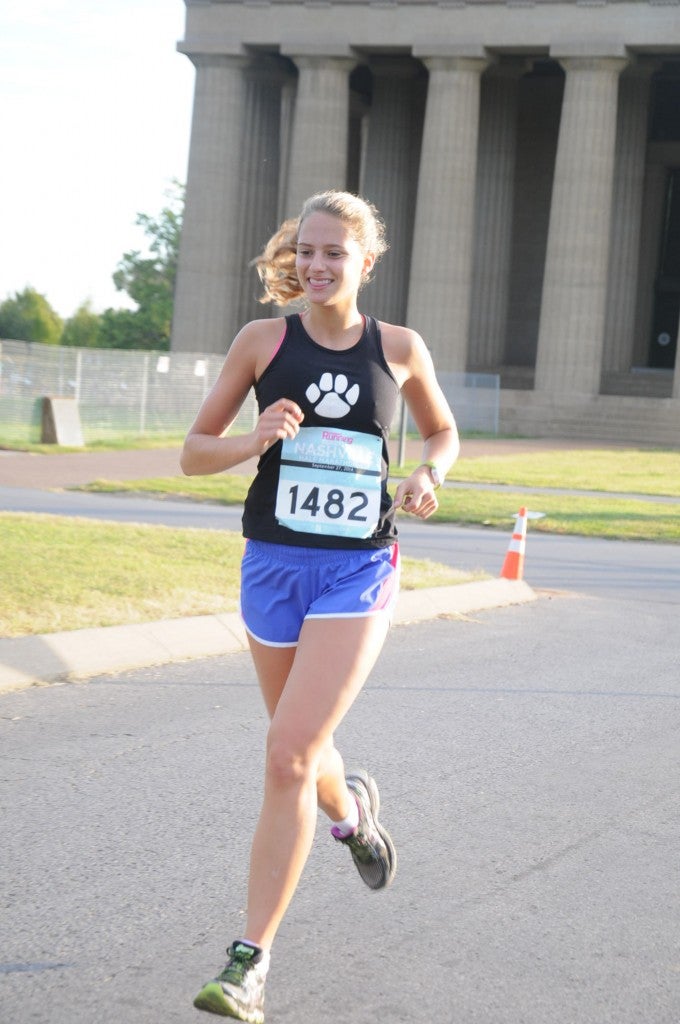 October is Breast Cancer Awareness Month, and since one in eight women will be diagnosed with breast cancer, it is important to be not only proactive but informed about the disease. We support looking out for your "girls!" This month, we are taking a look at different aspects of breast cancer—from screening and diagnosis to prevention and treatment, from supporting breast cancer research to supporting people you know battling the disease.
Jacqueline Gottuso is an 18-year-old student at Vanderbilt University who came in second last weekend at the Women's Running Nashville Half Marathon. But she was not just running the race for a fast time. Her mother and grandmother are both breast cancer survivors so Jacqueline decided to race in support of the Edith Sanford Breast Cancer Foundation.
Jacqueline has loved running ever since her brother encouraged her to join the high school cross-country team, but after leaving home in New Jersey, she wanted to find a race where she attends college. "I stumbled upon the Women's Running Nashville Half Marathon and noticed there was a way to register through Team Edith, supporting the Edith Sanford Breast Cancer Foundation," she says. "I have always run for myself, my team or my coaches, but I have never run for a charity. It was a very different experience for me knowing it was for a bigger cause."
Jacqueline's mother was diagnosed with stage 1 breast cancer and underwent a mastectomy when Jacqueline was only 1. Her grandmother underwent radiation for the disease. Even though Jacqueline didn't fully understand what her mother and grandmother had gone through until she was older, she felt a strong connection to supporting a foundation that gives fundraising dollars directly to research. "Edith was very supportive and made it easy for me to join the team and figure out all of the logistics."
Jacqueline initially set a goal of raising $50 (the minimum) but gradually that went up to $500, and she ended up raising $700. Jacqueline says, "People are happy to donate when you emphasize the personal importance to you. Not only is running important to me but because I've had family member's battle breast cancer, friends and family were more than happy to contribute."
For Jacqueline, not only was she raising money for breast cancer research but she's also staying healthy, since exercise can reduce the risk of developing the disease. As Jacqueline states, "No one is exempt from breast cancer."
Learn more about the Edith Sanford Breast Cancer Foundation and how you can make a difference by going to edithsanford.org.