Blogger on the Run: Kris Lawrence
Meet our latest blogger on the run- speedy mom and Olympic Trials hopeful Kris Lawrence.
Heading out the door? Read this article on the new Outside+ app available now on iOS devices for members! Download the app.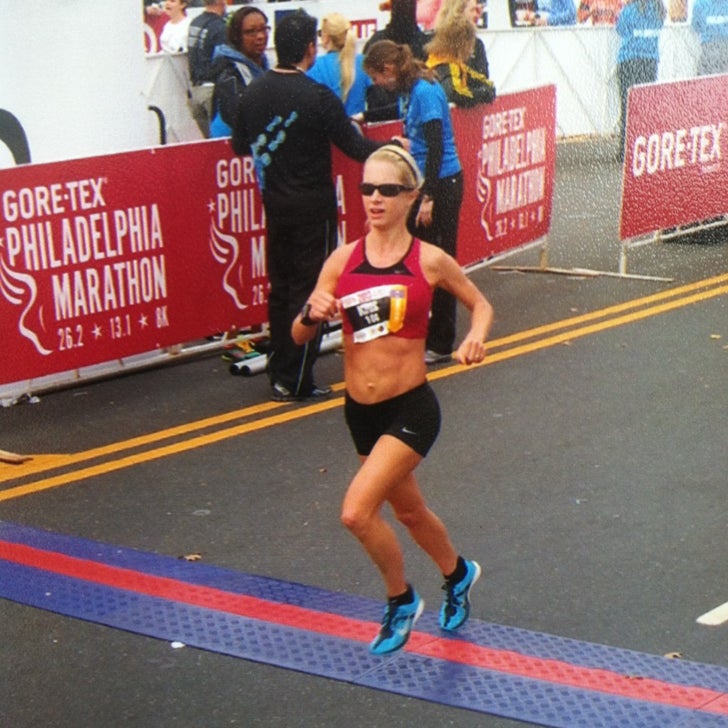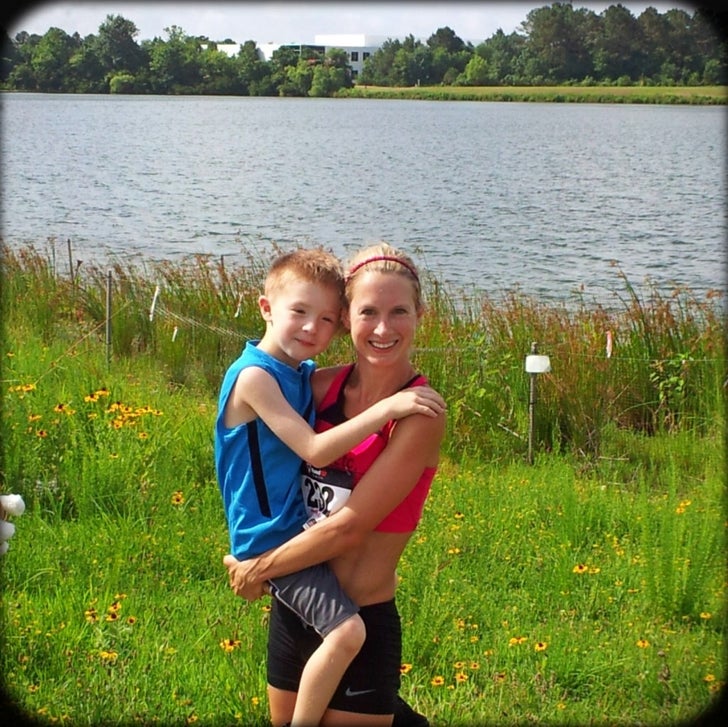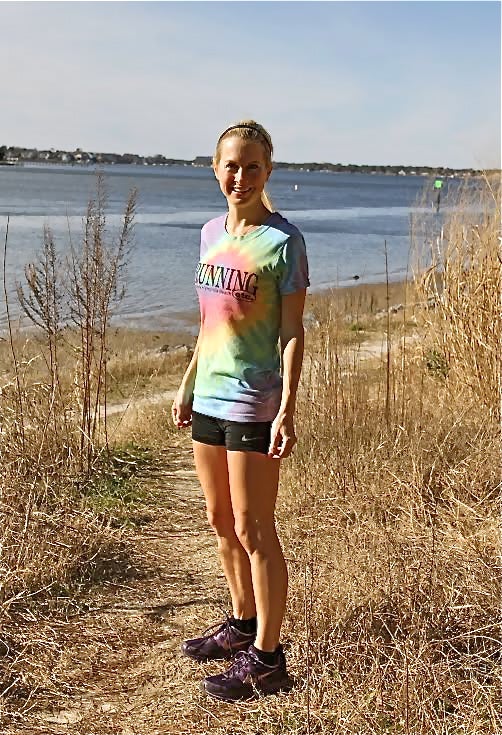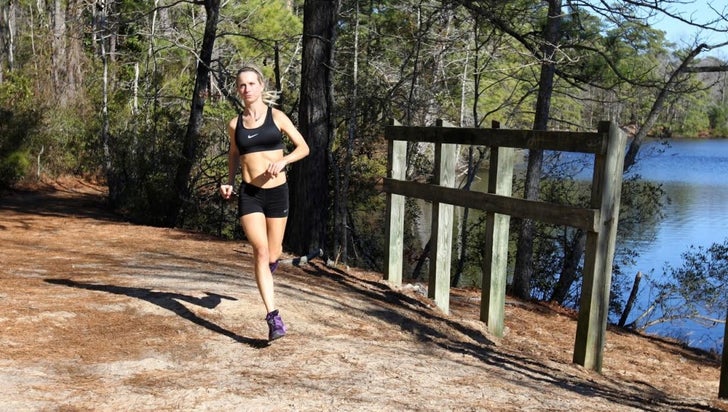 Meet our latest Blogger on the Run- Kris Lawrence. Her self titled blog chronicles her training in Northern Virginia amist being a Navy spouse and raising three kids. Kris is currently back and stronger than ever after being sidelined with a stress fracture. She's eyeing the Olympic Trials Marathon standard at this fall's Chicago Marathon. Read more about this speedy blogger!
Tell us a little bit about yourself!
My name is Kris Lawrence. I am originally from Philadelphia, PA but as a Navy spouse of 13 years, have lived all over the country. We currently live in Virginia Beach with our three children, and between the beach and great running community, we love living here.
How did you begin running?
I began in high school. My best friend, Jessica, joined the winter track team. I always wanted to hang out with her so I joined too. Before that I thought all runners were crazy! After college I stopped running frequently while I worked full-time and had children. Then when my kids were small I would take them for walks in a triplet stroller. Slowly those short walks turned into longer runs.
What type of run in your favorite?
Tempo runs. They are both mentally and physically exhausting and I find that exhilarating. I know if I can run a such and such paced tempo, then I can run that similar pace or better in a race. While tempos aren't "fun" (they can be intimidating!) they let me know when I'm race ready.
You've recently recovered from a stress fracture. How did you cope with the time off from running?
Mentally, the first few days I was devastated. I had just come off a great Fall season so to halt that momentum was deflating. A few days out from the diagnosis though, it was easier to step back and realize it's not the end of the world. In a way, I was grateful that I did have a definite diagnosis with a set healing time as opposed to an unknown injury that could take months to heal. Once I knew what it was and that I had to sit out 8 weeks, I could take charge and say, ok what can I do now, what can I do to better myself during this time. It helped the time fly by. Focusing on the good is always better than wallowing in the bad.
How do you fit in your runs as a mom of three?
Sometimes that is more challenging than the actual run! My husband is underway often and when school is out, we get very creative. I do have a treadmill but that's no fun for every mile so we will go to a park, we go to the track with a soccer ball, we trade play-date time with friends, etc. A mom and runner friend gave me the best advice. She said "Always keep gear in your car, you never know when you can fit in miles." That's very true for me! We all fit it in when we can. Most nights though, I put the kids to bed then I hop on the treadmill with Pandora music playing.
Now that you are healthy and running, what are your goals for the rest of 2014?
I have one goal; 2:43 at the Chicago Marathon to qualify for the Olympic Trials. I admit it's still a little bit scary for me to say that out loud.
You work with Coach Mark Hadley of the US Marathon Trials Project. How does having a coach help your training?
Having a coach has made a world of difference in my training. Many people think having a coach would add stress to your running. In my case, it's been less stressful. I never wake up wondering what workout I will do, if the run I have planned is the best course of action, if the pace I want to run in a race is doable, etc. It's been wonderful for me to put those questions out of my hands and into the hands of someone who is passionate and knowledgeable about the science of running. All I have to do is what I love- running!
What is your favorite race memory?
Crossing the finish line of the Philadelphia Marathon last Fall. I was born and raised by my Grandmother, who has passed, in the suburbs of Philadelphia. My husband and I had many of our first dates there. The majority of our family and many friends still live there. That city holds a mountain of memories for me. My high school running coach, Dave Symonds, and his wife took me to the start, cheered, and waited for me at the finish. I had family and friends cheering the whole way and I set a personal record by almost three minutes. I felt absolutely elated crossing that finish line and will never forget it. It's memories like that, that make the 18 weeks of training before it completely worth it.
How do you reward yourself for reaching a goal or having a really great run?
Food, food, and wine!! I joke that I run so I can eat more and it's partially true. I love to eat and drink. Downtime is the big thing though. After a goal race I will take one to three weeks almost entirely off. After a difficult run I'll do my best to spend time (even if it's not much because of family responsibilities) to rest with my feet up.
When training gets tough, who inspires you to keep running?
I have too many running idols! I have to say my training partners are the best though. I'm very fortunate to run in an area with many endurance athletes. I can almost always find a partner to pull me through a hard run if I feel like I'm struggling that day. Those friends are the best!
Best running advice ever given or received?
Coach Mark Hadley says "The best way to be special in the long term is to focus on being extraordinary in the present." I try to remember that daily. If you want to reach your goal, you have to be willing to work for it every day, not just race day. That advice transfers well into life too.
Follow along with Kris' training on Twitter at @kris_law
Kris' big goal is to qualify for the Olympic Trials at the Chicago Marathon. What is your big goal for the year? Tweet @kristandietz and @womensrunning to let us know.