Accepting Your Body Makes Running A Reward, Not Punishment
She started running because she wanted to create the perception of being fit—now, she uses it to show appreciation for her body.
Heading out the door? Read this article on the new Outside+ app available now on iOS devices for members! Download the app.
When I was in college, I would run to blow off steam, as a way to procrastinate, to burn off a night of partying, or to be seen running.
I almost never thought about how my body felt while I was running, but rather was focused on the result it produced: a release of energy, fending off my Chemistry studying another hour or so, a svelte physique, or creating the perception that I was one of those "fit" girls.
As I was graduating college, I had to re-frame my whole relationship with running—and my body overall—due to a debilitating back injury, which required two surgeries in a six-month span. I had my second surgery just one week before my graduation ceremony. I remember layering extra gauze over my lower back that morning, worrying that my stitches might bleed through my graduation outfit, which for me was summer dress whites, as I was graduating from the U.S. Naval Academy.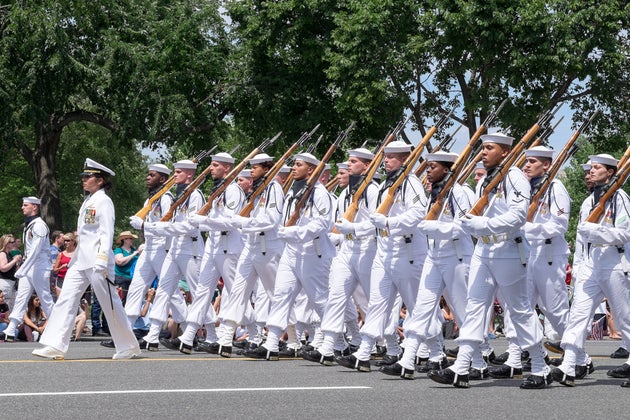 Over the next few years, I tried and failed many times in my attempts to get back into a consistent workout regimen. I gained and lost weight, started and failed at many diets, and in general directed a lot of energy towards the matter of my health and fitness, without producing any actual, sustainable results.
I did manage to run some races, including a few half marathons, and at one point got down to a size 10/12 (I am currently a size 14/16, which is the size I've spent the most time at over the course of my adult life). I developed an on-again-off-again yoga habit, including a 30-day Bikram challenge. It was not as if I sat on the couch eating bon-bons for seven years! But at the end of that time period, I found myself back at the same weight I was post-surgery number two, and not working out in a consistent fashion.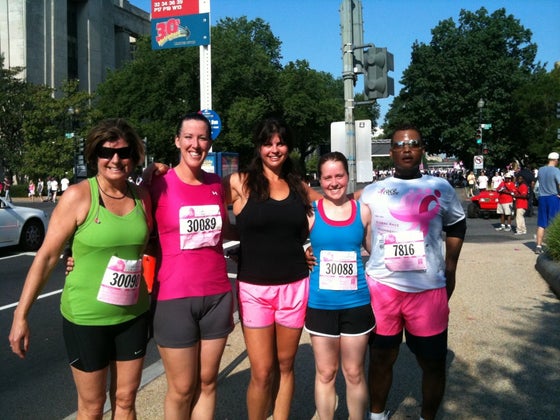 My relationship with my body was in tatters by that point (more on that here). It wasn't until I made the choice to accept my body as it was that I made any real progress. This choice caused me to shift how I looked at running and other forms of exercise. I began to view exercise as a way to show my body love, rather than as a way to punish myself, or to whittle down my shape, or to impress anybody.

Running for achievement can be a great thing. I know many women who have successfully set goals to run multiple half marathons in a season, or run a mile every day for a certain number of days, or similar types of goals. Danielle Brooks' #THICKGIRLSRUN challenge is a great example of this.
I totally support setting fitness goals for yourself, and I definitely continue to set goals for myself as well. However, I focus on coming at these goals, and my daily exercise routine, from a place of self-acceptance and self-care, rather than self-loathing and self-mutilation.
This is why I refer to exercise as "showing my body love through movement" because it reinforces this mindset for me, each and every single day. And occasionally, I find that I am ready to let a goal go, or that a friend re-frames how she is approaching hers, because we discover that these goals aren't rooted in a desire to show our bodies love.
If you're struggling to make and/or keep a commitment to a regular fitness routine, ask yourself why you're doing it in the first place. It could be that you need to re-frame your motivation, or reevaluate your goals to ensure that you are going after the right thing for your body.
Running can and should be an act of sheer pleasure—allow yourself to show your body love in how you're approaching your fitness routine today!
Share what goals you're working towards, or how you feel about your body with us at @WomensRunning.