It's October—Here Are Some Important Things To Know
Fall has arrived and we have your guide to some of the most important dates and events that runners should celebrate this month.
Heading out the door? Read this article on the new Outside+ app available now on iOS devices for members! Download the app.
October is Celiac Disease Awareness Month, which recognizes that gluten tolerance is much bigger than the latest diet trend. Estimated to affect one in 100 people worldwide, celiac is an autoimmune disorder treated only by avoiding the gluten found in barley, rye and wheat. This month we're honoring runners who battle this disease, including WR Game Changer Stephanie Bruce and our own contributing gear editor, Allison Pattillo!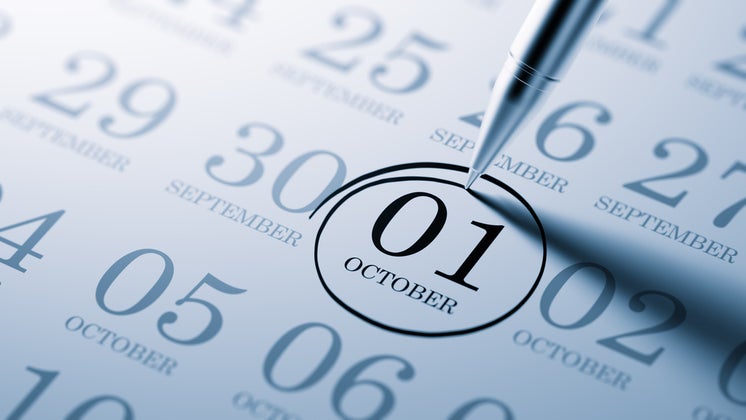 Keep It Simple
The only cost of entry for running is a pair of shoes. For those who want to take frugality to a new level—head to the park for barefoot strides on Frugal Fun Day on October 1.
Kale Yeah!
Beet greens may be the latest trending vegetable, but kale still has kingly status. Celebrate National Kale Day on October 5 by adding a handful of this nutritional powerhouse to your post-run smoothie for mega doses of vitamins A, K and C.
Support Our Troops
At the Army Ten-Miler on October 9—now in its 32nd year—more than 600 soldiers from the 3rd Infantry Regiment volunteer for this iconic sold-out race through Washington, D.C.
Hang Loose
National No Bra Day is October 13 and besides the equality angle, going braless on occasion—although we can't recommend this on a run!—helps breasts develop more muscle tissue. #freethenipple
Put Your Health First
October is also Breast Cancer Awareness Month and October 21 is Mammography Day, making it the perfect time to schedule your test, especially if you are over 40 years old or have a family history of breast cancer.
Swim, Bike, Run
The world's best off-road triathletes battle it out in Maui, Hawaii, for a $105,000 prize purse at the XTERRA World Championships on October 23.
Eat Your Carbs
Celebrate World Pasta Day on October 25! This pre-race favorite has its own international holiday! Autumn nights have us craving Cappello's almond flour pasta (it's gluten-free!) with a hearty meat sauce.
Race In Costume
The Rock 'n' Roll Los Angeles Half Marathon, the world's largest Halloween-themed half, takes to the streets of the City of Angels for 13.1 miles of sweaty, SoCal fun on October 30.
Trick-Or-Treat!
Get your run in early before young ghouls, ghosts and goblins take to the streets on Halloween, October 31. And make sure you and your favorite candy collectors wear plenty of reflective, flashing and glowing accessories!