Basic Tips To Remember To Improve Your Marathon Time
Want to run a faster marathon? Our resident coach shares what you should do during your next training cycle to get there.
Heading out the door? Read this article on the new Outside+ app available now on iOS devices for members! Download the app.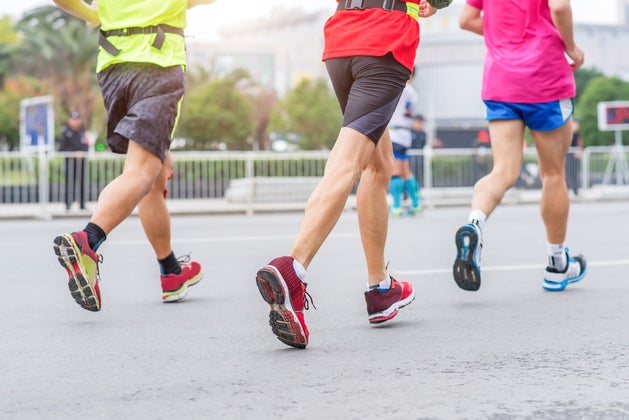 NCAA runner turned high school coach Hillary Kigar has an answer for all things training!
Q: I ran my first half marathon last spring in 4 hours, 19 minutes. I want to run another this year. Can you give me some tips to get my time down? I would love to break 4 hours. I'm overweight and trying to focus on diet too.
"Quality" and "consistency" are the key words when it comes to improving race times, no matter how fast you are trying to run.
Quality means you are getting the most out of each minute, challenging yourself to go a little faster (or a little farther) from week to week.
Consistency means that you choose a routine and stick to it. Maintain your workout schedule, and do your best not to skip days.
As a runner, it is important to fuel your body with the proper foods. Don't do it alone! Consider hiring a nutritionist who can help you set up a weight-loss plan that includes food choices with enough protein and carbs to help maintain your energy while you continue to train.
Have a question for Coach Kigar? Email editorial@womensrunnning.com or tweet @WomensRunning with the hashtag #AsktheCoach.