Join the Women's Running newsletter and get the best from #TeamWR, delivered!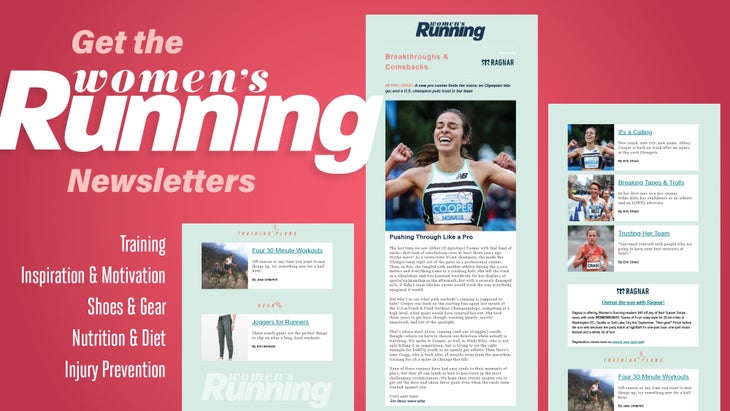 Jen and Erin will send you reader favorite stories from every topic we cover.
Weekly Newsletter: Our favorite stories from all things Women's Running.
Training Tips: We love sharing our favorite workouts and training plans from 5K to marathon! Get our newsletter so you never miss a great idea that could make your running even better.
Injury Prevention: About half of runners miss workouts each year because of running-related injuries and more of them are women. Get our best tips from coaches, athletes, and physical therapists on how to stay healthy and keep on your feet.
Nutrition & Diet: Many of us started running to get in shape and maybe lose a little weight. Nutrition is the other half of the equation, so we offer our best stories from sports nutritionists, dietitians, and athletes on how to feel healthier and get the results you want.
Shoes & Gear: We stay on top of the latest gear and apparel trends so you don't have to! Get our Shoes & Gear newsletter for real-world, unbiased product reviews from our expert panel of women runners.
Inspiration & Motivation: Some days all you need to get out the door and running is a little extra motivation. Check out this newsletter for encouragement from #TeamWR.