Disordered Eating And Exercising: What You Need To Know
Doctors and athletes weigh in on the significant dangers of disordered eating and disordered exercising.
Heading out the door? Read this article on the new Outside+ app available now on iOS devices for members! Download the app.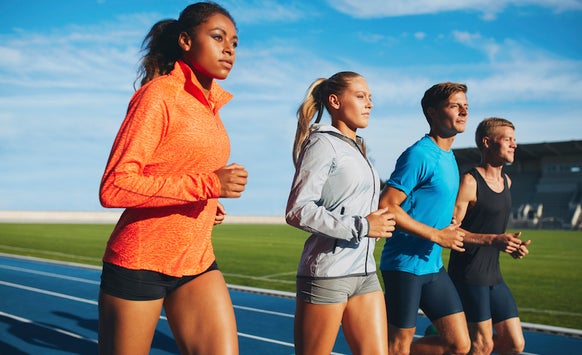 Disordered Exercising Is Just As Dangerous As Disordered Eating
Do you head out for a run or go to the gym maybe two or three times a day? Do you restrict your calories? Do you avoid social situations because you don't want people to know what your eating habits are? Do you feel isolated because the only thing you make time for in your social calendar is exercise?
Maybe you started with good intentions to change your diet or get fit. But then, it all went horribly wrong.
For Lindsey Hall, who blogs about recovering from her eating and exercise disorders, what began with starving, binging and purging eventually led to exercising all the time. Realizing she could burn the calories she consumed, she ran the equivalent of a marathon every day—stress fractures be damned.
"Even when you reach your goals, you're never going to be sick enough. By the time you are, you'll already be in the hospital," said Hall. "I missed seven years of my life. I will never get those memories back. I don't remember anything except what I ate or if I threw it up."
An exercise addiction is not uncommon if you're a runner. Eating disorders are also common. Unfortunately, they often go hand in hand.
Related: 5 Red Flags That Someone May Have An Eating Disorder
Andrea Walkonen, a former three-time All-American runner with Boston University who subsequently qualified in the U.S. Olympic Trials for the women's marathon in 2016, said that once she started to pay close attention to what she ate, things quickly spiraled downward.
"I noticed that the healthier I ate, the better I felt. I thought maybe I could eat a little bit less and run a little faster," she explained. "Eating disorders are a big deal because they can be fatal. It's a horrible way to die."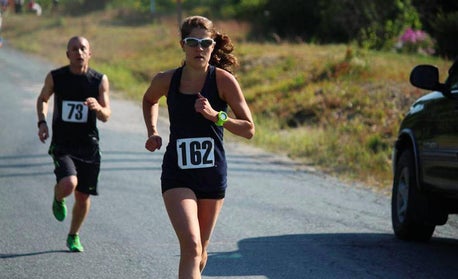 The Highest Mortality Rate Of All Psychiatric Illnesses
According to the National Eating Disorder Association, eating disorders have the highest mortality rate of any psychiatric illness. A 2012 study concluded that 3 percent of the general population has an exercise addiction, or about 30 out of every 10,000 people. So where to do you go if you think you need help?
The Victory Program at McCallum Place in St. Louis, Mo. and the EDCare's Elite Athlete Track in Denver, Colo. are two top choices. But until recently, programs that specifically work with athletes and their food and exercise issues have been relatively few. Last spring, Walden Behavioral Care in Waltham, Mass., added a new one to the mix with the GOALS Program, an intensive outpatient treatment plan for competitive athletes. GOALS has a skilled team of registered dieticians, sports psychologists and exercise scientists devoted to the unique needs of athletes. Walden Behavioral Care is the only facility in New England that focuses on this problem.
"There's a huge need for it," said Paula Quatromoni, the department chair of Health Sciences at Boston University and a senior consultant at Walden. "Athletes are two to three times more likely to have an eating disorder and an exercise addiction. So many people suffer in silence and don't get the treatment they need."
Competition is fierce and athletes are always looking for that faster or stronger edge. Maybe that competition is geared toward earning a scholarship or training for a triathlon. Quatromoni explained that chasing images of success affects adults and adolescents alike.
Typically, these issues are just the tip of the iceberg. There is frequently a "co-occurring" problem like anxiety, depression or even obsessive-compulsive disorder, each of which can make an individual more vulnerable to feeling like they just don't measure up.
Related: My Running Team Unknowingly Helped Me Recover From My Eating Disorder
Quatromoni relayed a story of a young man in Walden's treatment program who'd recently entered the U.S. on a scholarship. While acclimating to his new surroundings, he was eating more American food than before. At one point, his coach patted his belly in front of his team to let him know he needed to lose a few pounds. He felt humiliated. That was the beginning of his eating disorder.
"The coach is the most trusted individual in an athlete's life," said Quatromoni. "If the coach says drop five pounds, they'll drop 10."
How To Know When To Seek Help
Emily Slager, the program director at Walden's Clinic in Waltham, agreed with her colleague. Having an eating disorder doesn't necessarily guarantee an exercise addiction. But those with an exercise addiction are more than likely to have some form of disordered eating. Runners are particularly susceptible because the sport is generally isolating—many people run alone.
At Walden, Slager has seen an increase in those who have struggled a long time and never received treatment. There has also been an uptick in orthorexia, which is picky eating to an extreme. We think of "clean eating" as very healthy. But when that's taken too far, an eating disorder can rear its ugly head.
Related: Are You Replacing Disordered Eating With Disordered Exercise?
Slager mentioned one female athlete, now 30 years old, who has never had a period. What that young woman doesn't realize is how that will affect her fertility and bone density down the road.
"These athletes tell themselves, 'I'll stop when it gets too bad,'" Slager remarked. "But they don't."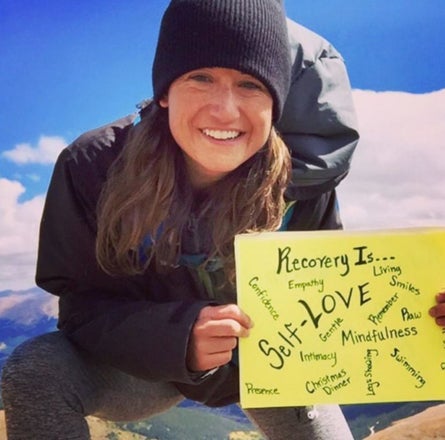 Hall summed up Slager's point perfectly. "The truth is, you'll never find that 'perfect' weight. It doesn't exist," she said. "Even if you obtain it, you'll want more, scared that you'll lose it."
If you or someone you know has a problem, there is help available to get you back on track. You can find a balance between eating and exercise without risking your health.
Related:
New Book "Running In Silence" Sheds Light On Eating Disorders
How Running Helped Me Recover From An Eating Disorder
Recovering From An Eating Disorder Isn't As Simple As Eating