Top Designer Tory Burch Launches Tory Sport
New York Fashion Week is upon the Big Apple, and Tory Burch is the buzz of the city with her new sporty line.
Heading out the door? Read this article on the new Outside+ app available now on iOS devices for members! Download the app.
It's fashion week in New York City this week, but one of the big talks around town is the debut of the new fitness line from designer Tory Burch. After three years of design and development, Burch, who has already collaborated with Fitbit, debuted Tory Sport this morning.
"I've been wanting to do this for a long time. It's a completely different mindset. It's a different market and we have a different take on color, fabric and design. I wanted it to be classic, not so loud with florescent colors or bold prints. I wanted it to withstand time and spent a lot of time on the quality," explains Tory Burch during the launch at the Tory Sport shop in New York City.
Check out our gallery of the grand opening here.
With a retro look, you can find functional and classy attire without bold prints or bright colors. "I constantly found myself going back to the things I was wearing in college. I wanted less busy, but real function and style," expresses Burch, "I thought about the Royal Tenenbaums, more 70's, retro style."
With the focus on how the woman really dresses, Burch wanted her new line to be functional but also classy. "I wanted the technical aspect to be a given, not a design detail, but instead the elegance of sport—how elegant athletes are," Burch says.
Beyond yoga and running, you can wear the many of the Tory Sport items to lunch or around town without feeling like you just left the gym. From tops and pants to bags and blazers, here are a few fall 2015 items that caught the eyes of their athletic onlookers:
Convertible Ponte Blazer: The hoodie portion zips out to be a regular blazer, which feels extremely comfortable and breathable.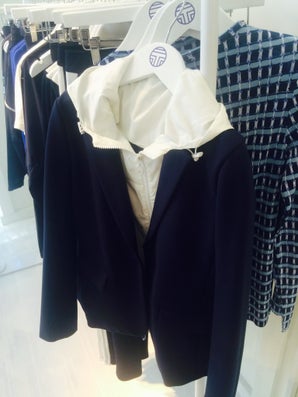 Neoprene Bucket Backpack: There is wet clothes and/or shoe storage on the bottom, designed as a separate compartment. The bag is made entirely out of neoprene!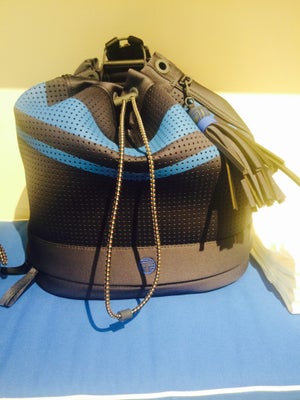 Shelf-Bra Fitted Tank: A nod to Burch's love of prints, this 2-in-1 has built-in supportive cups.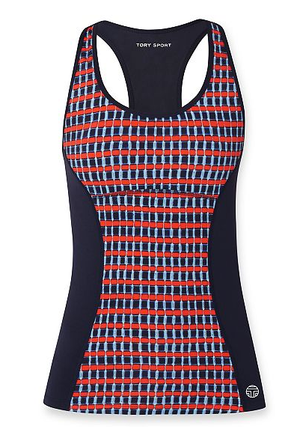 Stretch Poplin Shirt: It's a new twist on the classic men's button down, complete with breathability down the sides for casual wear.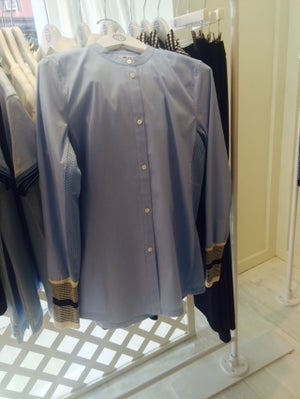 Performance Legging: Another gem from Burch's love for graphic patterns.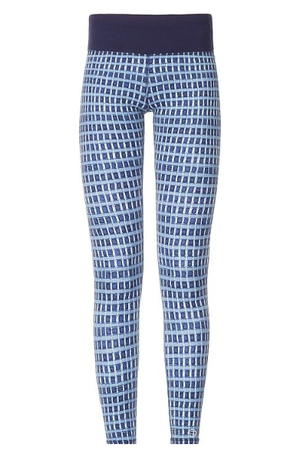 Printed Tanksuit: Flattering in all the right places, the somewhat "cheesy" floral print is an ode to the seventies and perfect for standing out at the pool.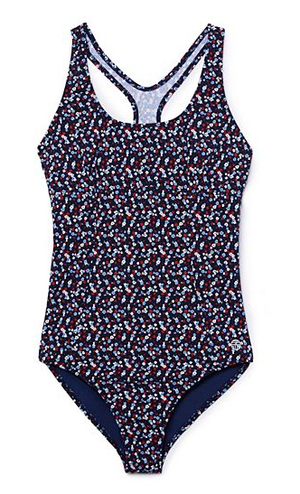 Warm-Up Jacket: This is a classic look of athleticism, perfect for pairing with any other pieces from the line.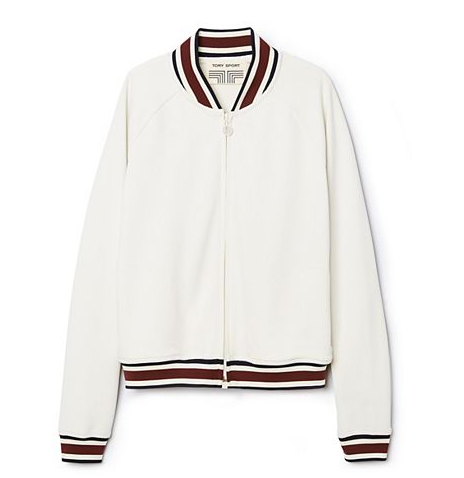 "Spring 2016 will be similar, but different silhouettes and color. But we wanted it to have a clear, focused point of view," says Burch.
If you loved this, check out this brand.