Tough Mudder Announces 6 New, Popular Obstacles In 2016
The queen of muddy obstacle races just upped its game in 2016.
Heading out the door? Read this article on the new Outside+ app available now on iOS devices for members! Download the app.
Tough Mudder, the mother of obstacle racing in the U.S. announced four new, one returning and one expanded obstacle, all added to its family of challenging (but doable) obstacles for its participants today. All will be included in the popular series starting this year. Check these babies out:
Related: 5 Tips For Conquering Obstacle Races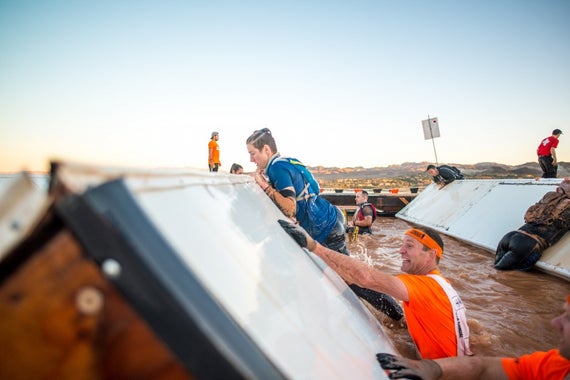 The Block Ness Monster (New)
The Block Ness Monster is as epic and tricky as Nessie herself. Mudders have to push, pull, and roll their way through 60 feet of slick rotating barriers. With a little help from your friends, you can rock and roll your way through Tough Mudder's newest obstacle taking teamwork to a whole new level.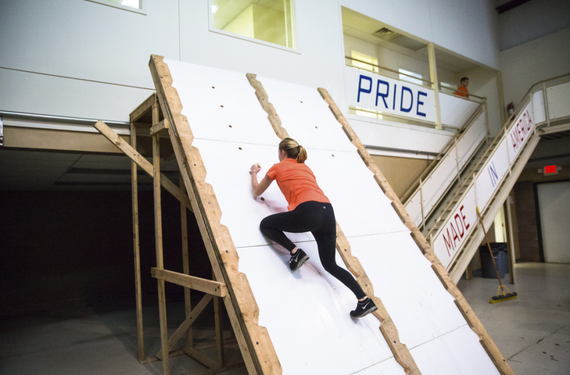 Backstabber (New)
New in 2016 for Legionnaires (returning Mudders) only—a more challenging upgrade to The Liberator, Legionnaires must scale this nearly-vertical 12 foot face with one peg and only a few holes to assist them. Choose the wrong hole, and you could be sent sliding back to the bottom, or stuck dangling like a twisted pretzel.
Related: Obstacle Race Training Plan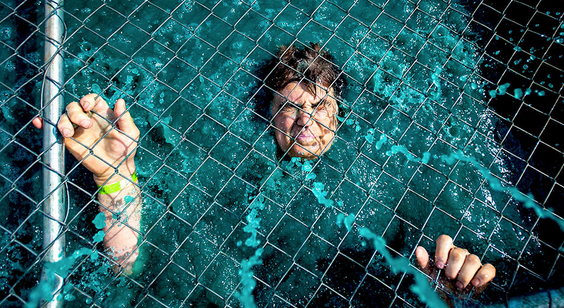 Rain Man (New)
New in 2016! Take a deep breath…actually, don't. This phobia-testing obstacle is a more challenging update to Cage Crawl, for Legionnaires only. It's a perfect chance to practice your backstroke, under 60 feet of steel fence with only a few inches of air—oh, and streams of water are dousing you along the way. Muster up the mental grit and you'll do just fine.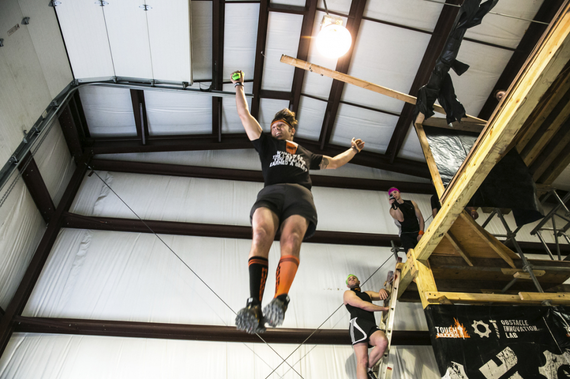 Frequent Flyers' Club, Legionnaire-Exclusive Obstacle (New)
As a Legionnaire, you earn the right to bypass Electroshock Therapy at the end of a Tough Mudder course. This obstacle takes repeat Mudders to higher ground so they can watch first-timers dodge a field of wires. After their exit to a crash pad below, what comes next is up to them: ­ a Cold Shock Top, or another dose of Electroshock.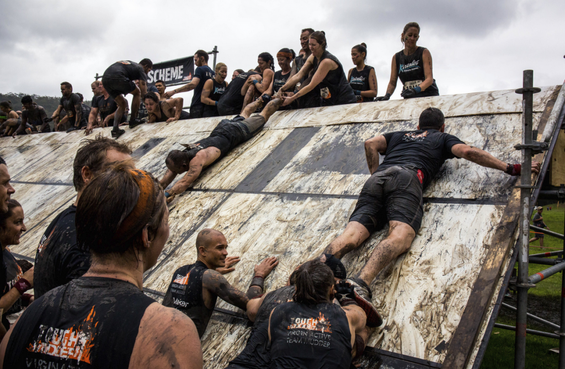 Pyramid Scheme (Returning Obstacle)
Brought back by popular demand, this classic obstacle requires teamwork from friends and strangers alike—building a massive human pyramid is the only way to reach the top of the structure. It requires a bit of plotting, but unlike its namesake, this obstacle is all about teamwork. Start knee­-deep in a muddy trench and scramble, climb and push your way up a slippery incline with the help of your fellow Mudders. Even with an added strip of Merrell's stickiest rubber sole rolled across its mid­section, this is one obstacle you can't do alone.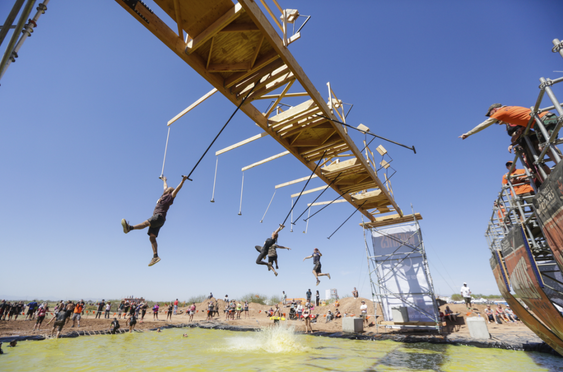 King of the Swingers (Coming to all locations)
The highest-rated obstacle of 2015, King of the Swingers challenged participants at select events to jump off a 12-foot platform, grab a pendulum, and aim to hit a hanging bell before plummeting into water. Mudders wanted more, so the obstacle will be brought to all North American events in 2016, giving first-timers a shot at glory—and a second chance for the 80% who missed the bell the first time. Remember that rope swing you built as a kid? Ours is bigger. Many will attempt ­ few will make that sweet bell-ringing music.