Running Helped This Servicemember Recover From Loss
Running not only helped Sujey Saavedra get through basic training; it helped her sort through feelings after the loss of her brother.
Heading out the door? Read this article on the new Outside+ app available now on iOS devices for members! Download the app.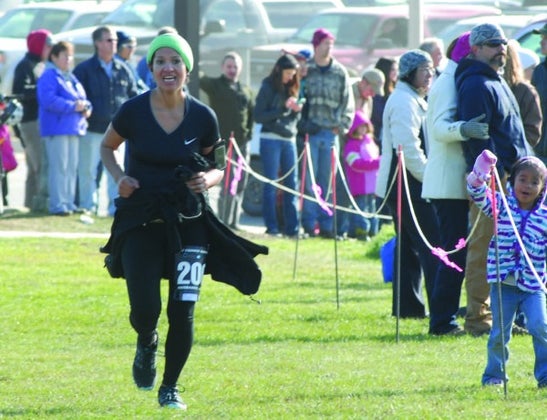 SUJEY SAAVEDRA
AGE: 31
Fort Wainwright, AK
U.S. Army Reserve Soldier
When I was 27, I moved to the U.S. from Mexico to follow my husband, who was accepted into college in Utah. In my home country, I was a financial counselor, but when we relocated, I had to start my career from scratch. As a solution to this problem—and because I wanted to show my kids how to love their new country—I joined the Army.
Basic training was tough, especially because I knew very little English at the time. But my favorite part was running. I'd never tried it before, and I loved showing how much I cared about working hard through my miles.
Running gave me the confidence I needed to get through my second level of training. And it started to become more than just a way to prove myself in the Army's fitness test. I ran my first half marathon that spring and was first in the female division.
Then in January, I ran the full Louisiana Marathon. That winter, my world crashed around me after my little brother took his life. I stopped running completely, unable to find reason or peace. Then one day, while thinking about him, I reflected back on our very last communication: I had updated my Facebook status that I was going out for a 20-mile run, and he commented, "Never stop." At that moment, I knew I had to continue.
The first time I ran after he died, I covered three miles. It burned. I was so sad, but I kept running. It was what he would have wanted me to do. This year, as I was running a marathon in the mountains of Alaska, the awful sadness that once engulfed me slowly faded away. Through running, I have been trying to inspire my family to never stop living as well.
MY BEST ADVICE: LOVE YOUR RUN
The most important thing for a runner to learn is to love your run. Don't just push the pace or the distance—enjoy the journey.