Ways Women Can Support Each Other Through Running
Learn how you can support women through running with these tips.
Heading out the door? Read this article on the new Outside+ app available now on iOS devices for members! Download the app.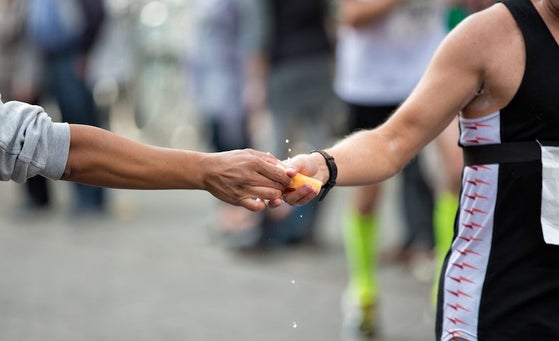 Women are coming together now more than ever in politics, in leading companies and in solidarity against sexual harassment. We are having a magnificent moment in racing and are generally joining forces in stronger ways than we've seen in recent memory. If all of this girl power has you wondering how you can join in and support fellow women runners, you've come to the right place!
Introduce Other Women To Running
Most runners can agree that there is almost nothing better than sharing knowledge and passion for their sport with others. Think about how you felt when you first started to run and how the intimidation, inexperience and sheer amount of information seemed overwhelming! Even if you have only been running for a short time, you have vast amounts of knowledge to share with someone just starting out.
Post helpful hints to your social media channels on where to find running shoes, what to wear for your local weather and basic clothing, gear and accessory tips.

Share your favorite running routes featuring varying distances.

Offer to coordinate a group run or invite others to an established group with which you already run.
You never know who you may already be inspiring; an open invite may be just what someone needs to help them join the sport you love.
Participate In Women-Only Races
From women-specific racing series like Zooma to single-day events like the SoCal Wine Country Women's Half Marathon, there has never been a better time to get out and run with some great women who share your love of running.
Women made up 44 percent of marathon finishers and 60 percent of half marathon finishers in 2016, according to the Running USA annual report. A quick Google search will give you and your girlfriends plenty of options for weekend getaway races (runDisney and the Rock 'n' Roll Marathon Series had four events each that scored high ratings in Running USA's roundup of the 15 most popular races of 2016). If racing isn't your thing, consider trying a running retreat.
Volunteer Or Donate For Women
You may have read about Jenna Powers, the director of global associate experience at Amazon who donated 40 race entry fees to 40 women for her 40th birthday in 2017–all while training for and participating in 40 races of her own. Although Powers' offer was not exclusively for women, yours could be. If you don't have the resources to donate 40 race bibs, consider donating just one or volunteer at a race. Get creative with your volunteer time and donations and see how little it takes to change someone's life through running.
Related:
Project Start Tells 5 Runners' Stories From The Very First Step
Why Thousands Of Runners Choose To Give Back
Join This Virtual Run And Give Back To Your Favorite Charity