Playlist Preview: Summer 2018's Hottest Concert Tours
This workout playlist features highlights from some of this summer's hottest concert tours.
Heading out the door? Read this article on the new Outside+ app available now on iOS devices for members! Download the app.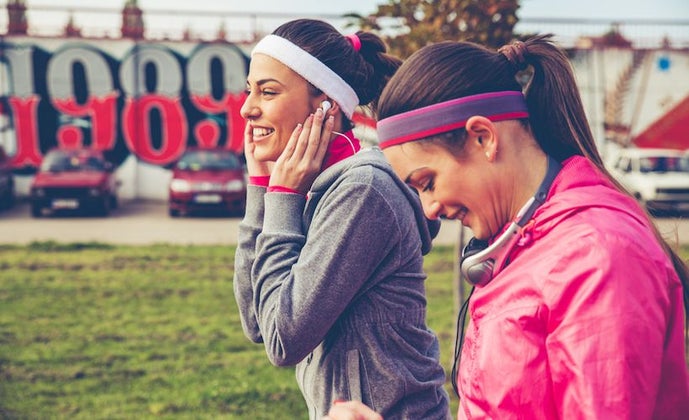 Summer 2018 Concert Preview
With music sales on the decline for years, musical acts have to earn a larger percentage of their income on the road. With more artists competing for your summer bucks, shows have grown more sophisticated and extravagant as each performer tries to create a can't-miss experience to lure folks out of the house. With this in mind, we've surveyed a few of hottest tours coming your way in an uptempo playlist that can double as a running mix.
The shows below cleave relatively neatly into three classes: superstars, inventors and package deals. In the first category, you'll find pop queens Taylor Swift and Pink hitting the highway alongside veteran rockers U2 and Ozzy Osbourne. (The last fellow is on a farewell tour, but there's no rush on that front, since it's expected to run through 2020.) In the second camp, you'll find artists reinventing the live experience, with surprises galore from Lorde, guitar pyrotechnics from Jack White and a special production from St. Vincent, who impressed many with her Coachella performance last month. Finally, you have combo packages, like Demi Lovato (with DJ Khaled), Kesha (with Macklemore) and Weezer (with The Pixies).
If you're trekking out to see what the summer has to offer, the list below will help you survey your options. And, if you want to skip the crowds, the tunes below will serve you just as well on an afternoon jog. However you put them to use, our picks await below.
St. Vincent – Los Ageless – 99 BPM
Pink – What About Us – 114 BPM
Ozzy Osbourne – Crazy Train – 137 BPM
Taylor Swift – Look What You Made Me Do – 128 BPM
Jack White – Over and Over and Over – 124 BPM
Macklemore & Kesha – Good Old Days – 123 BPM
Weezer – My Best Friend – 134 BPM
Demi Lovato – Cool for the Summer – 114 BPM
To find more workout songs, folks can check out the free database at Run Hundred. Visitors can browse song selections there by genre, tempo and era to find the music that best fits their particular workout routines.
Related:
This Power Hour Playlist Has High-Energy Hits