One Runner's Desperate Plea For Longer Running Shorts
One runner—and her thighs—are sending out a call to fitness apparel companies everywhere hoping for a longer inseam.
Heading out the door? Read this article on the new Outside+ app available now on iOS devices for members! Download the app.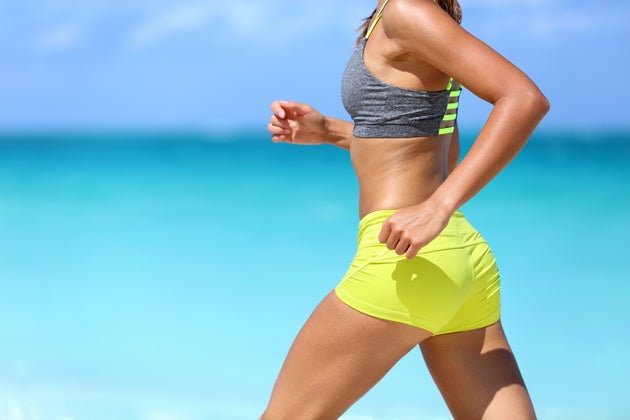 Dear Running Apparel Companies,
Hi. I thought you already knew me—but I feel like I need to introduce myself. I am a 30-year-old runner who has thighs. And I guess they are bigger than you'd expect, because you can't seem to make running shorts that cover them. So I am writing you today with a plea: Please, oh please oh please oh please, can you make longer running shorts?
Now I know what you are thinking, We do though! They have a 7″ inseam! Well, my dear apparel company, those shorts you are thinking of? They are spandex. And my big thighs don't want to feel like stuffed sausages.
You may be thinking, Oh but we don't just offer spandex! Well, if you are one of those companies that do, in fact, have fabric running shorts that are long…well I am sorry to say your sizing is isn't anywhere near what my body is like. Trust me. I've tried your Large shorts. I've tried your Extra Large shorts. And at the end of the day? My thighs probably ate them.
When you look at me, my thighs don't seem out of the ordinary. I'd like to think I have regular thighs. That a lot of people have them, as well. Which is why I felt I needed to write this letter, on behalf of all women who have to wear shorts under their dresses because their thighs rub together. On behalf of all women who are sick of pulling down their shorts constantly on a run to cover their thighs. On behalf of all women who want more options. On behalf of all women who are so over looking like they have cameltoe in pictures when their shorts fit perfectly everywhere else…except those thighs.
I appreciate the hard work that goes in to what you do, apparel companies. I really do. I get that it must be hard to make a pair of shorts that fits every runner. I know it won't always happen. So just give us a few longer options. Please oh please.
And Brooks? PLEASE BRING BACK THE RACEY 7″ SHORT. My thighs miss them dearly.
Love,
Runner With Thighs