A Note From Our Editor About The July 2018 Issue
A few highlights from our July 2018 issue, on newsstands June 12.
Heading out the door? Read this article on the new Outside+ app available now on iOS devices for members! Download the app.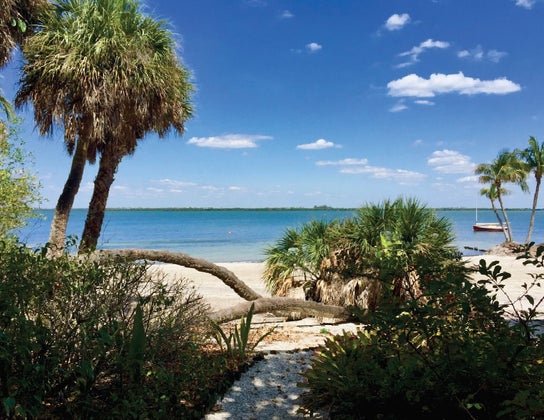 July, our "Body Issue," marks our annual look at everything that we can achieve with our bodies. This yearly focus on our bodies—what they do for us, how to best care for them and our relationship with them—is an important part of our mission at Women's Running in order to foster a healthy relationship with ourselves. Our bodies are our constant companions, our most dedicated running partners and, perhaps, our most overlooked champions. Everyone at Team WR strives to bring you content that not only inspires you to live your best life with advice about running and nutrition, but also to take some time to appreciate how magnificent you already are.
For those of us fortunate enough to be in good health most of the time, we tend to focus on how to make our bodies better. Faster, stronger, leaner are often the results we chase. While these goals can certainly be incorporated in healthy ways into our daily routines, we frequently take for granted just how amazing and adaptive our bodies are already. It is often said that comparison is the thief of joy, and I think that is true. We can get caught up comparing our bodies to posts on Instagram and focusing on the things we want to improve. Instead, let's choose to spend that energy making a list celebrating everything our body does well. Channeling that energy into gratitude will benefit us, mentally and physically, with an increased sense of well-being.
Our cover this month features Hillary Allen, an accomplished scientist and ultrarunner for The North Face. She was in the middle of an amazing professional season last year when a freak accident during a race left her without the ability to walk or use her wrists. This stark change in Allen's daily life, going from being a confident athlete to unable to do the most basic daily tasks on her own, was a shocking turn of events. Allen is an incredibly positive person, and I'm sure this natural disposition helped her in her remarkable recovery. But make no mistake about it: Allen has had a long, hard journey to get back to running. It has been a grueling nine months of hard work, both physically and mentally, to reclaim her autonomy over her body. One of the things Allen often refers to is that this experience has taught her about the importance of gratitude and the many definitions of strength. She is undoubtedly one of the strongest and most resilient people I have ever met. Read our feature on page 50 to learn more about her inspiring journey back to the trails.
Our Body Issue is devoted to celebrating our bodies, just as they are. The scars we carry, those seen and unseen, are marks of surviving hard things. With every thing that we endure—physical setbacks, emotional trauma, unexpected obstacles—we learn more about ourselves and work on strengthening the most important muscle that we have, our resilience. Remember that wherever you find yourself in this moment—a new runner, an injured veteran or a mom coming back to running postpartum—your body is amazingly capable of change and recovery. And don't forget that Team WR is with you every step of the way on your journey.
Related:

A Note From Our Editor About Our June 2018 Issue
A Letter From Our Editor About What's Inside The May 2018 Issue