5 Inspiring TV Shows You Should Watch Immediately
If you're looking for a new binge-worthy show, why not try one of these that will motivate you to get moving (and give you all the feels).
Heading out the door? Read this article on the new Outside+ app available now on iOS devices for members! Download the app.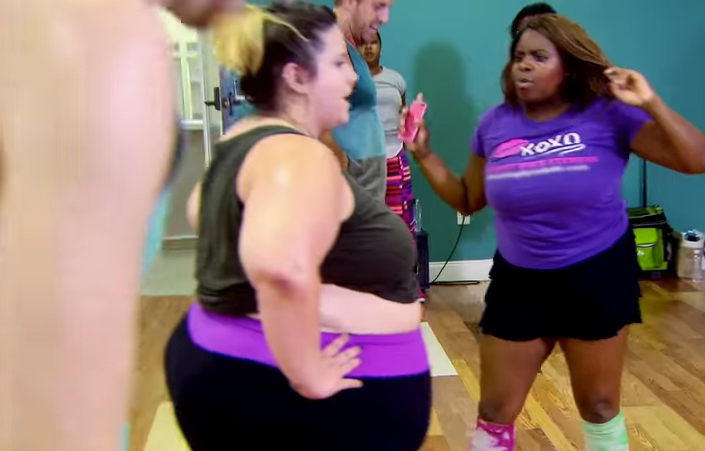 I LOVE TO WATCH TV. Anyone who knows me personally knows that at any given time I have at least a handful of shows that I am actively watching—right now there are ten (it will be 11 when Grey's Anatomy starts back up next week)—and my husband was not surprised when I made a separate Google calendar just to keep track of what comes on at what time and on what station.
I tend to watch a wide variety of shows; in the same week I watch The Affair on Showtime, Superstore on NBC and The Rap Game (yes, really) on Lifetime. My favorites, though, are always the ones that inspire me to do more and be better. So if you are looking for a new TV show to binge or something to watch on the treadmill, here are a few ideas.
Extreme Weight Loss (ABC)
Once called "Extreme Makeover: Weight Loss Edition" if you want to watch this show featuring trainers Chris and Heidi Powell, you have to purchase it on Amazon. In my opinion, it is well worth it. Unlike weight loss competition shows that can promote unhealthy habits (and contestants often gain their weight back), Extreme Weight Loss shows people making full lifestyle changes in order to reach their goals. You'll also learn about health and nutrition from experts such as Dr. Holly Wyatt from Anschutz Health and Wellness Center and chef Rocco Dispirito. Even more inspiring to me is the compassion and care the Powells take with every single client and the bonds they form (evidenced by their friendship with Bruce Pitcher from Season 4—Chris even officiated his wedding!). There have been five seasons so far—with sixth not officially scheduled yet—so there are plenty of episodes to get you through.
My Big Fat Fabulous Life (TLC)
I know there are going to be some opinions about this, but I love this show and Whitney Thore. Her vivacious spirit always puts me in a good mood. She has received a lot of backlash for 'promoting obesity' when really she is just living and existing, but, overall, Whitney shows the real life struggles that go with trying to adopt a healthy lifestyle. You'll see her miss appointments with her trainer—and rock others. You'll see her try to balance healthy eating with cravings. You'll see her totally rock living in the skin she is in. Overall, you'll learn a lot about the way you look at yourself and how you can brush off the haters (or laugh—with only a small amount of tears—over their comments with your friends). Even better? The show returns on January 24.
Parenthood (NBC)
This is in my top three favorite shows of all time. Parenthood may have ended, but the Bravermans live on in my heart. This is available on Netflix and I urge to your binge watch it immediately and always keep a box of tissues within reach. You probably didn't expect to see a show like this make the list, but Parenthood teaches so much about empathy, compassion and understanding that it had to make the list of inspiring shows. Specifically, the portrayal of the character Max, later diagnosed with autism, is wonderful for families to watch together and is a reminder that even though we are all different, we can treat each other with respect and understanding. And that there is a learning curve when it comes to this thing called life. And everything is better with family and friends by your side.
Revenge Body With Khloe Kardashian (E!)
I already talked about how this show inspired me to get a revenge body of my own before it even aired and now that the first episode has premiered, this show lived up to my expectations. Airing weekly on Thursdays, the show follows two people who are looking to improve themselves after a painful encounter or emotional experience with someone. Khloe Kardashian sets them up with a personal trainer, nutrition coach, doctors, stylists and more as they work toward getting healthy and gaining confidence in 12 weeks. Obviously their journey doesn't end there, but Khloe gives them the tools they need to start—which can sometimes be the hardest part. You'll want to get moving after watching it, I promise.
Oprah's Master Class (OWN)
I couldn't leave Oprah off the list—I just love this iconic woman. In Master Class, you'll hear from actors, songwriters, journalists and more—some of the most talented and most successful—to get a look at the lessons they have learned along the way. As a huge Stevie Nicks fan, that has been one of my favorites, but you'll learn from the likes of Barbara Walters, Alicia Keys, Laird Hamilton and many, many more and be inspired to follow your dreams and find your purpose.