4 Considerable Benefits Of Running Solo
One runner breaks down four of the many benefits of running solo.
Heading out the door? Read this article on the new Outside+ app available now on iOS devices for members! Download the app.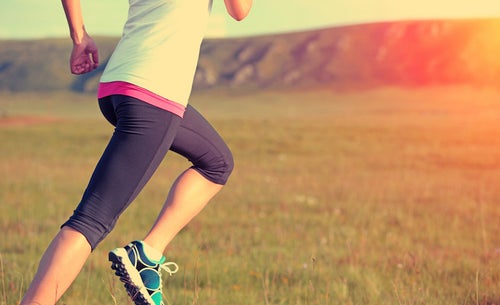 Running used to be considered a solo sport, something one did for solitude and solace—that is, until the second running boom in the 1990s, when the running community started to blossom and groups of like-minded runners could be found in almost every city and town in the U.S. Years later, there is still something to be said for those of us who toe the line solo and the many benefits we derive from putting in the training and racing miles alone.
Discipline Inducer
When you have no buddy system, your training regimen falls squarely on your shoulders. Without a group or partner to give you some much-needed motivation on the days when it wanes, you will need to find it within yourself, day after day and week after week, until you reach your goal.
This kind of discipline and (hopefully) love of running will create an independent runner for life.
Injury Prevention
Without FOMO of group runs or races, you are less likely to push yourself out the door to a training session or race if you know you're not physically or mentally up to the challenge. One of the best forms of injury prevention is knowing when to take a rest day, something you are more likely to do with solo running.
When your schedule is the only one that matters, you also have more time for the kind of warm-up and cool-down routines that most of us know we should be doing but often neglect, especially when we're busy running with a group.
Mental Strength Builder
Even if you listen to a podcast or playlist on a solo run, you are still lacking distracting conversation. While chatting with friends on some runs is great, having solo runs with just you and your mind can increase your mental strength and endurance.
Let's face it: on race day, chances are you'll be solo even if you plan to run the same pace as a friend. Being prepared to go the distance alone because you have trained that way can make or break a big goal.
Confidence Creator
Amanda Brooks, an avid runner and blogger at Run to the Finish, recently wrote about how a solo run can be a "confidence creator." "When you aren't spending the duration of your run worried about keeping up or holding back others, you can really just focus on letting your body run," Brooks wrote.
If you never run alone, try to build one day each week or two to three days each month to go it alone. You never know what you may learn about your running self.
Related:
10 Reasons Why It's Okay To Run Solo
An Introvert's Guide To Running With A Group