This Is How To Survive A Treadmill Long Run
Try this workout and your long run will fly by. Seriously!
Heading out the door? Read this article on the new Outside+ app available now on iOS devices for members! Download the app.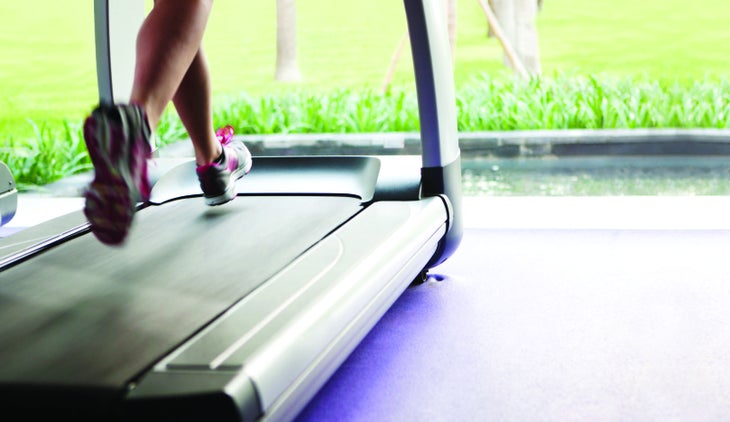 A long run on a treadmill can feel like a never-ending slog, but it doesn't have to. Switching up your speed will provide an added challenge while keeping attention focused on nearby time horizons, making the time pass more quickly.
Variable Long Run
Challenge Level: Moderate
First choose a duration that's normal for you. It can be anywhere from 40 minutes to 2 hours, depending on your fitness level and training schedule.
Start with a 5- to 10-minute warm-up at a perceived effort level of 3 on a 1–10 scale.
Next, either increase or decrease your speed by 0.1 to 0.2 mph or increase or decrease the incline of the treadmill belt (note only certain models can be set at negative gradients) by 1 or 2 percent.
After 2 minutes, make a different change from among these same four options.
Continue to make small shifts to the speed or slope every 2 minutes for the remainder of the session. Just be sure to avoid making a sequence of changes (such as five consecutive increases in speed or incline) that lift your perceived effort level above 4 or drop it below 3.