The Golden Rules of Trail Running
Remember these two rules while out on the trails to keep everyone safe (and happy)!
Heading out the door? Read this article on the new Outside+ app available now on iOS devices for members! Download the app.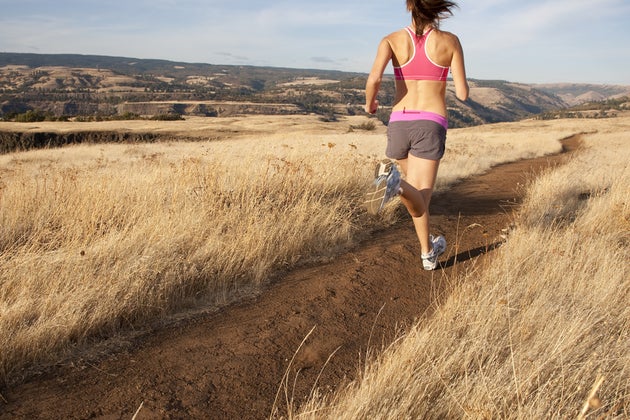 Whether you're a seasoned off-roader or you've never run in the forest, you can always learn something new on the trails.
Here are the two golden rules of trail running:
1. Be courteous. The most important thing for all trail users to remember is to be courteous. A smile and a friendly attitude go a long way in keeping everyone's trail experience positive.
2. Follow the rules. In some instances, there are actual written rules. Some trail signs let users know who's allowed: horses, bikes, foot travelers or some combination of these. Some signs alert users to one-way trails—most common at Nordic centers (open to runners in the dry months) and mountain bike centers. Some trails are open only to bikes on certain days of the week and only to foot travel and/or equestrians on other days. It is important for safety and courtesy to follow all trail signs.
Want more trail tips? We have two tips straight from the pros:
Pro Tip: Always run fueled.
If eating before a morning run simply won't work for you, eat a hearty dinner the night before and maybe a late-night snack, and hydrate properly. That way you can skip eating before your run (but you should carry fluids and fuel with you, depending on the length of time you'll be out).
Pro Tip: Know when to duck.
If running in a forested area with low-hanging tree branches, remove your cap or visor while running. Wearing a bill over your eyes increases the chances of obstacles at head height sneaking up on you.
Read More About Tackling The Trails:
Beginner's Trail Running Training Plan
Trail Races Perfect For Beginners