Study Shows Which Muscles Are Strongest In Women
This data reveals the strongest muscles for women and men—and it's actually prety surprising.
Heading out the door? Read this article on the new Outside+ app available now on iOS devices for members! Download the app.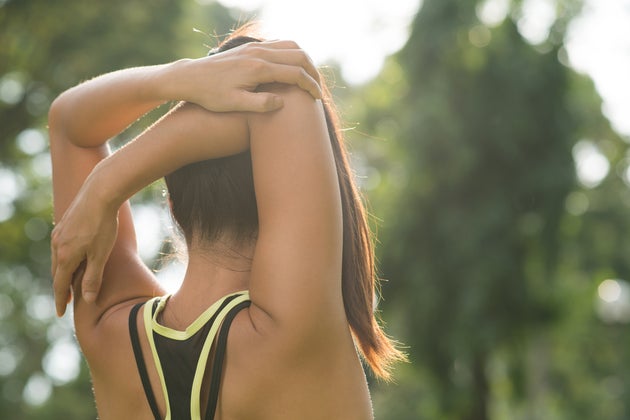 Skulpt Aim is a fitness tracker that is used to measure your muscle development and body fat. Skulpt looked at the internal data of more than 2,500 anonymous users revealing some surprising results.
RELATED: The New Way To Measure Muscle Quality
Heat does the body good: According to Skulpt's data, the hotter the state the stronger the glutes. The warmer states located in the South (Florida, Georgia, North Carolina, South Carolina, etc.) and the West (Colorado, California, New Mexico, Texas, etc.) seem to be home to the women with the strongest glutes.
Looking for a snuggle-buddy?: It's that time of year again when the weather gets cold and snuggling is preferred. The Northeast (Pennsylvania, Vermont, New Hampshire, Maine, etc.) and the Midwest (Nebraska, Kanasas, Oklahoma, Illinois, etc.), are home to the men with the strongest abs. Just a suggestion.
Everyone looks good in DC: Washington, D.C. ranks in the top five strongest regions for both men and women. In fact, the average muscle quality for women is an average of 122. (NOTE: A high score means a lean, strong and fit muscle).
RELATED: Fitbit Data Reveals Interesting Facts About Runners
Strongest muscles in women vs. men: It's common knowledge that men tend to reject working out their lower body and women reject their upper body. However, according to Skulpt, the upper back muscle in both men and women reigns supreme as the strongest muscle for both genders. Abdominals are a close second for females while triceps are a close second for males.