5 Reasons Weightlifting Is Running For Over-40 Women
Here's why lifting weights can add similar benefits and satisfaction to running for women over 40.
Heading out the door? Read this article on the new Outside+ app available now on iOS devices for members! Download the app.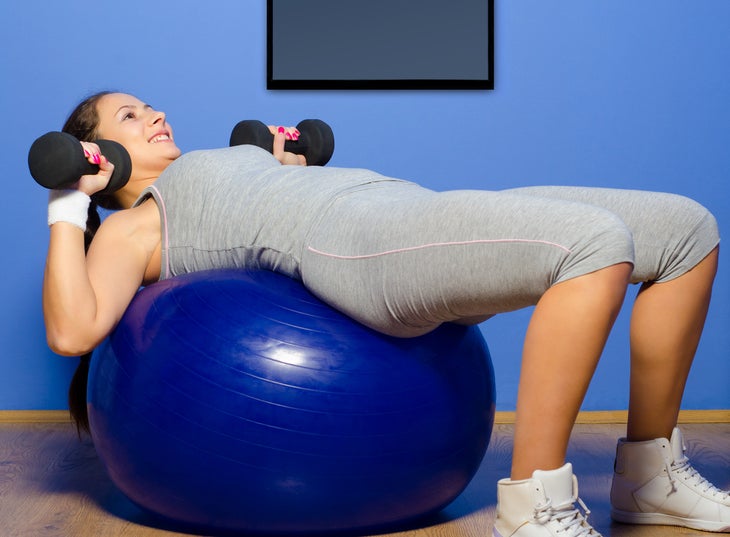 Strength training with weights ranked fourth on the American College of Sports Medicine's (ACSM) fitness trend predictions for 2016 behind wearable tech, high intensity interval training (HIIT) and bodyweight training. It seems like such an un-exciting thing to be "trending" yet, it is and, for good reason.
A lot of over-40 women in particular are turning from an all run focused exercise regimen to one that involves more weights. Research suggests that just three 20-minute sessions per week can have dramatic results in changing body shape as well as running time, form and overall health.
Here are five reasons to give this trend a try:
The Obvious
Numerous studies (like this one) have identified weightlifting as the number one way for over-40 female runners to stave off injury and run stronger and longer. Lifting weights can decrease bone density loss in postmenopausal women, increase lean muscle tissue and protect the joints runners are continuously pounding on, which improves overall form and fluidity.
Weight Loss
As you age, losing those stubborn midsection pounds becomes harder and harder. As anyone who has ever trained for a marathon and actually gained weight knows, "just" running is not an answer to weight loss. Adding weights is.
In fact, a study done by the Harvard School of Public Health found "weight training for 20 minutes three times a week had the greatest effect on preventing age-related abdominal fat."
Anyone Can Do It
You don't need expensive equipment, a gym membership or even that much space to start a weight lifting program. You can purchase weights for minimal cost and do any number of workouts in your own home.
You Can Bring A Friend
Everything's better when you add a friend, maybe especially when it comes to exercise. Let's face it, not all of us have running buddies. In fact, it's more likely the majority of your friends loathe running or are either too slow or too fast for you to team up with. Weight training takes all of that out of the equation. Plus, studies show that when you make plans to meet a friend for a workout, you're more likely to show up!
You Can't Track It
As much as we love our fitness trackers, there is evidence showing we simply don't enjoy our activity as much when we track it. So far, there's no weight lifting tracking option on most any of the top tracking devices.
So, ditch the watch, call a friend, get ripped, lose weight and run for years to come!